Some cash might be coming your way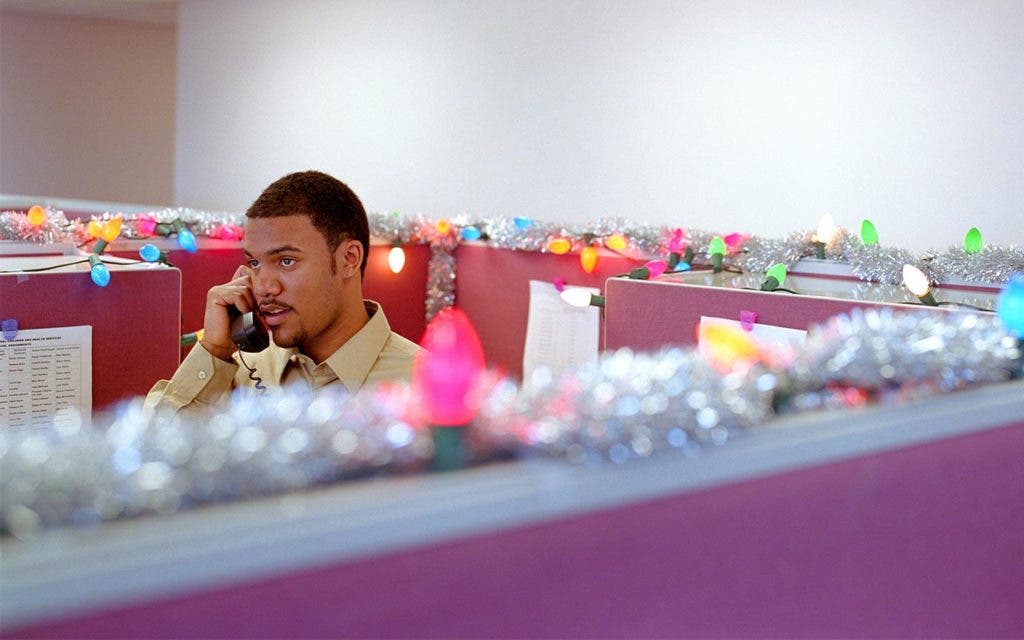 There's a good chance you'll get a holiday gift from an unexpected source: your boss.
A survey by SurePayroll finds 64 percent of small-business owners will be giving a holiday or year-end bonus to their workers this year, up from 52 percent in 2014. A slightly smaller percentage, 49 percent, will also give gifts to their workers.
Even with the reported improvement in the job market, many Americans continue to face challenges with their finances. In one of our recent surveys, half of Americans told us they hadn't gotten a pay increase over the past year.
What to do with your bonus
If you're lucky enough to get a bonus (or get some money as a gift from friends or family), here are some helpful things to do with it:
Pay down credit card debt: This is especially important with the Federal Reserve looking like it'll raise interest rates soon. More on this later.
Build emergency savings: Another one of our surveys found nearly half of Americans don't have enough set aside to cover three months of expenses, and 28 percent have no emergency savings at all. Not good! It's essential to your financial well-being to have funds to cover unexpected expenses.
RATE SEARCH: A savings account makes a great emergency fund. Compare rates on Bankrate.com.
The Federal Reserve is ready for liftoff
The Federal Reserve meets this week, and all signs point toward a quarter-percent increase in the federal funds rate. If it happens, it would be the first such move in a year and only the second rate boost in about a decade.
The Fed will also release a summary of economic projections plotting the possible course of interest rates over the next few years. While the summary is more a well-educated guess, it does provide a possible path for the future.
Investors, by making bets in the bond market, believe the U.S. economy under President Donald Trump will bring stronger growth and higher interest rates. That's partly because of candidate Trump's focus on infrastructure spending, tax cuts and reduced regulations.
Don't expect Federal Reserve Chair Janet Yellen to address much of that at her news conference, though. The Fed won't want to delve too much into politics but would instead prefer to wait and see what the new president and GOP-led Congress can agree on.
RATE SEARCH: Find a low-rate credit card today.
$2 trillion gone and no one noticed
The stock market has rallied since Election Day, while bond prices have declined sharply with a corresponding spike in yields. A lot of people are trying to figure out why this is happening.
A big part of it seems to be a bet that the new president will be successful in working with Congress in igniting growth. Another part is a focus on rollbacks of federal regulations aimed at giving business a freer hand, broadly speaking.
While much of the focus in financial markets has been on the surge in stock prices, some $2 trillion has been lost in bonds. Yes, $2 trillion.
Are investors overlooking possible risks?
With the key stock market averages moving sharply higher, are investors overlooking the possible risks associated with the incoming administration?
Bill Gross, famed portfolio manager of the Janus Global Unconstrained Bond Fund, recently wrote investors noting his concerns.
"Longer term, investors must consider the negatives of Trump's anti-globalization ideas, which may restrict trade and negatively affect corporate profits. In addition, the strong dollar weighs heavily on globalized corporations, especially tech stocks."
Does this mean we should be prepared for a downturn in stocks anytime soon? Brian Nick, chief investment strategist at TIAA Global Asset Management, doesn't see reason for worry in the near term.
"This rally seems to be supported by improving fundamentals, if not also a bit of optimism regarding the efficacy of the Trump/Republican policy agenda next year. Fixed income investors will find themselves better off over the next four years because rates have risen," Nick says.
RATE SEARCH: Find the right rewards credit card for you.
Investors betting on only good things?
The way I look at this, investors are mostly on board with what many consider to be Good Trump (tax cuts and investing in roads, bridges and highways) while overlooking what they consider the implications of Bad Trump (building the wall, deporting millions of immigrants and slapping tariffs on imported goods — things we need and use like food, consumer electronics, smartphones, etc.).
During upswings and downswings in the stock market, investors tend to fool themselves into believing the current trend will continue forever. You shouldn't chase returns in the hope of getting rich because of the current run, nor should you sell when the market is going through a rough patch. In the long run, there's no doubt we'll experience a mix of both.
What are your financial hopes and worries for 2017?
I'd love to hear your thoughts about the money-related opportunities and challenges you see for the year ahead so that I can share them with our readers. Please shoot me your thoughts or questions to PowerUp@bankrate.com.
Follow me on Twitter: @Hamrickisms