More single women are buying houses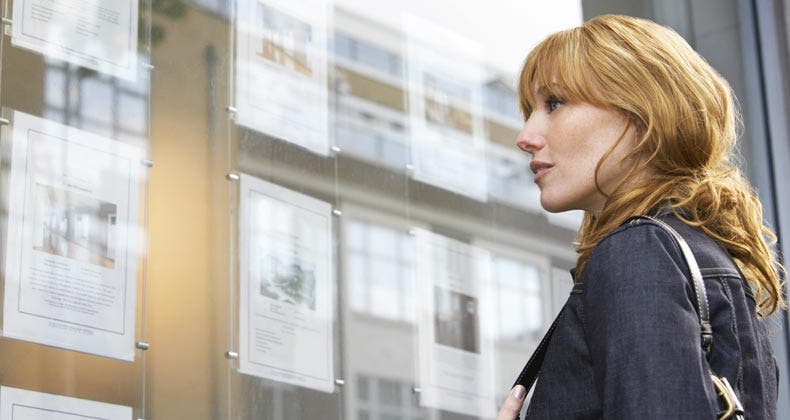 Hillary Clinton broke one glass ceiling when she won the presidential nomination of a major party. We'll find out soon whether she gets the job and a residence at the White House. Meanwhile, it turns out that women are part of a rising tide in the homebuying market as well.
A new report from the National Association of Realtors shows single women account for a growing portion of homebuyers.
The group's analysis finds single women represent 17% of total purchases, the highest since 2011. That's despite the fact that single women on average have lower income than their male counterparts.
Still, married couples unsurprisingly make up the largest share of the market at 66 percent of all home purchases.
RATE SEARCH: Ready to buy your first home? Bankrate can help. Shop for the best mortgage deal with us.
Now the holiday shopping season can really begin
I'm sure you're ready for this whole election thing to be over.
One group that's also ready to put the political season behind — retailers. You know, the people running stores eager to sell us things during their most important time of the year.
As it looked at the holiday shopping season, the National Retail Federation found that 43 percent of consumers said they were being more cautious with their spending because of the election season.
But a good bargain can conquer a lot of ills. That same survey indicated 87 percent of shoppers could be convinced to spend an extra $25 if tempted by a good sale or promotion.
Many folks began shopping weeks ago anyway:
41 percent of consumers started holiday shopping in October or even earlier.
41 percent said they'd begin in November.
18 percent said they'd wait until December.
Among those who got an early start, most said they were doing it for budgeting purposes. We're big fans of budgeting here at Bankrate!
RATE SEARCH: Find the right rewards credit card for you, today.
The Fed tees up higher interest rates
Fed Chair Janet Yellen and her colleagues on the Federal Open Market Committee signaled last week that interest rates could be going higher in mid-December.
In its written statement, the Fed talked about deciding "for the time being" to keep rates where they are. Like the rest of us, they want to put the election behind, along with any potential wild swings in stock markets that could go with it.
No surprise. Fed punts any interest rate move until Dec. W/
election looming, they held off in case there is a Brexit-like aftermath

— Greg McBride, CFA (@BankrateGreg) November 2, 2016
So mark your calendar: There are 37 days until the next Fed meeting where a rate boost, specifically a quarter percentage point increase in the federal funds rate to between one-half to three-quarters of 1 percent, could become a reality. If and when it happens, it would be the second rate boost in a year.
The impact on you? It would affect the cost of many kinds of loans and also provide a lift to savings rates.
"This will lead to similar increases in most short-term interest rates in the economy from Libor rates, off of which many commercial loans are priced, credit card rates, commercial paper, and Treasury bills. Longer-term rates on loans for automobiles to mortgages may also rise further in response," says Scott Anderson, chief economist at Bank of the West.
If you need to borrow some money for, say, a mortgage, better to do it before mid-December when it could be more expensive.
RATE SEARCH: Refinance soon, before mortgage rates rise.
Mark's Money Tip: A Thanksgiving meal plan
Many Americans will be planning for Thanksgiving meals in the coming weeks. That one meal can gobble up some serious money.
I know this from personal experience being the main cook in our family, having baked many turkeys and prepared dressing and the other "fixings" over the years.
The American Farm Bureau Federation said the cost of preparing a Thanksgiving meal for 10 was little changed in 2015 at about $50.11.
To keep your spending in check, prepare a budget and a shopping list — and try very hard to stick to them! Try to buy shelf-stable items (like canned goods or spices) in the next few days to help limit the cost of shopping closer to the holiday.
Many grocery stores vie for your business by offering low prices for turkey hoping you will do the rest of your shopping under their roof at the same time. Those promotional prices tend to be offered immediately in the days before Thanksgiving, so save the turkey purchase for later.
A bit of good news: The price of poultry is down over the past year. Another reason to celebrate!
The election and your wallet
The outcome of Tuesday's election will have major consequences for your finances, regardless of who wins.
Bankrate is putting together a special hub with lots of great content about money moves you should consider after the votes are cast. Trust me, you don't want to miss it.
We'll send out an email on Wednesday with a link to all the stories. Make sure you're subscribed to our Breaking News alerts. If not, you can do that here.
Follow me on Twitter: @Hamrickisms