Now's the time to look for a new job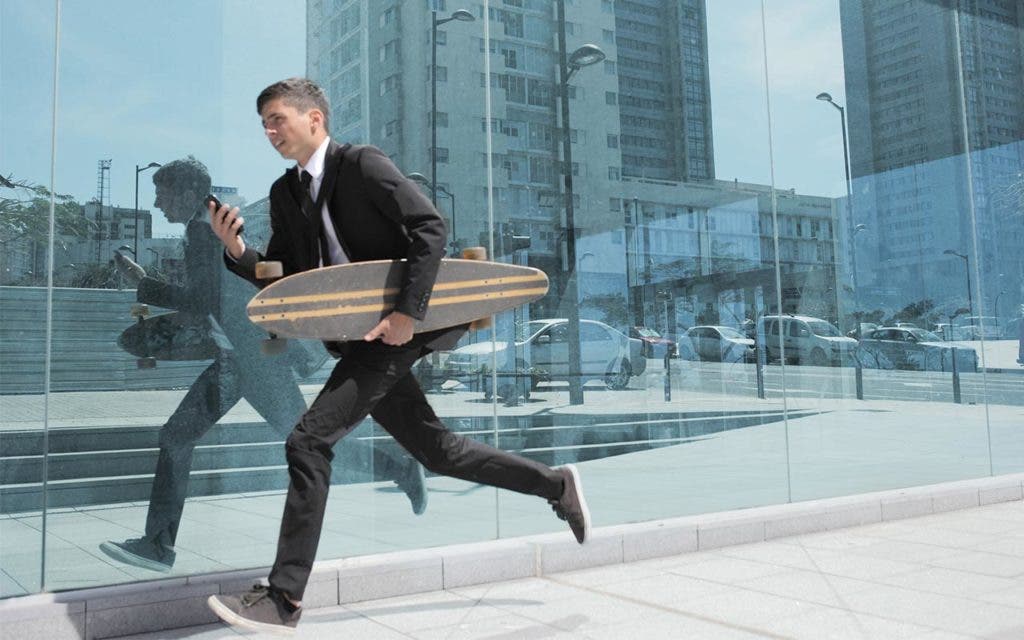 The job market is improving, employers are hiring more workers and wages are on the rise. If you were among the 50 percent of workers who didn't get a raise in the past 12 months, you may want to start looking around for better opportunities.
Here's a look at some of the companies doing the most hiring, as well as some of the most popular gigs for freelancers. Later, I'll have some thoughts on the upcoming jobs report and my money tip of the week.
RATE SEARCH: Find the right rewards credit card for you.
Now hiring college grads
Services consulting and technology firms are among the hottest places to be, based on a report from LinkedIn. The five companies who have hired the most 2016 college graduates this year are:
Deloitte.
Ernst & Young.
PricewaterhouseCoopers.
Amazon.
Oracle.
LinkedIn also looked at the most popular entry-level jobs and median salaries (meaning half were higher and half were lower) for recent grads:
Account manager: $50,000.
Software engineer: $80,000.
Business analyst: $59,000.
Customer service representative: $35,000.
Administrative assistant: $39,500.
Freelancing and online gigs
If you're not a fan of the traditional 40-hour week and like moving between tasks and clients, give Freelancer.com a hard look. The website, which has 21 million users, says creative industries now dominate its listings.
Among the highlights: Photography jobs are up 22 percent in the third quarter of 2016 compared with the previous quarter. Video editing gigs have surged 19 percent.
Here's a surprising one: Jobs requiring German language skills are up 22 percent from the previous quarter. This is apparently due in part to the disruption connected to the U.K. vote to exit the European Union. Germany is hoping to capture some of the trade or business lost from the British move.
Another job that's on the rise: Virtual assistants. These are self-employed people who supply a variety of tasks, sometimes across time zones for multiple bosses. According to the report, demand from an increasing number of entrepreneurs has led to an 18 percent increase in virtual assistant listings.
Let me know if you decide to make a career change or something positive develops in the days and weeks ahead!
RATE SEARCH: Find a low-rate credit card today.
November jobs report: 'Not too hot, not too cold'
With the Thanksgiving break behind, we get back into the grind with the November jobs report this Friday.
Why does it matter? The strength of the job market is the foundation of the broader economy, feeding into critically important consumer spending. If someone loses a job or is underemployed, that can pull the rug out, putting financial standing at risk.
As for this week's report, look for something that shows further steady hiring, probably a bit better (but not wildly so) than the 161,000 jobs added in October, or the previous report. That compares with the average of about 180,000 jobs monthly so far this year.
The unemployment rate stands at 4.9 percent; not much change is expected there.
Lindsey Piegza, chief economist at Stifel Financial Corp., says it should be along the lines of "not too hot, not too cold." She also notes that there was a strong surge in hiring at the end of 2015 that might not be repeated this year.
The bigger question involves our wallets and purses. Average hourly earnings rose 2.8 percent in the October report. If that moves higher, it would help to lift incomes, giving Americans the prospect of more saving and spending.
Finally, this is the last key report before the Federal Reserve's next meeting. The central bank appears very much on track to raise interest rates. That would raise borrowing costs and boost returns on savings.
We've said many times that the era of low rates has punished savers, including many senior citizens who put their money in what they thought would be safe but more productive places like CDs and savings accounts.
RATE SEARCH: Shop Bankrate to find a great CD rate.
Mark's Money Tip: Don't trade in an underwater car
First, this has nothing to do with a flood. I learned recently of a worrying trend that has coincided with the boom in auto sales and burgeoning auto loan debt.
Edmunds.com reports that 32 percent of trade-ins used toward the purchase of a new car were underwater. That means people buying a newer car owed more on the old vehicle than it was worth. This is the highest rate on record, according to Edmunds.com. In addition, 25 percent of used car buyers traded in a vehicle that had negative equity.
Here's my tip: Don't do this! Unless there's an extraordinary reason to do otherwise, hold on to your car as long as possible and certainly until after it is paid off.
Wouldn't you like to have a period when you don't have a monthly car payment? The average length of a car loan is now more than five and a half years. That's a long time and a lot of money, including interest. Every month you don't have a car payment is one where that same money can go into savings. That's real money in the bank!
Follow me on Twitter: @Hamrickisms