Key things to watch in Donald Trump administration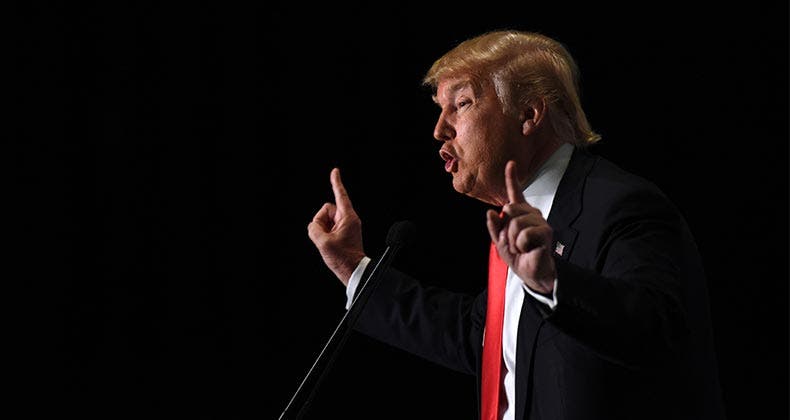 Subpar economic growth in the United States has been described as the new normal, keeping a lid on hiring and incomes. What can the new Donald Trump administration and Congress do to lift growth above the long-lasting 1 to 2 percent growth pattern?
That is the challenge and opportunity for Republicans, who will control the White House, Senate and House after January.
Before then, keep an eye on the moods of business and consumers.
RATE SEARCH: Shop Bankrate for the best high-yield CD rates.
Does the divide in emotions after the election extend to consumers, some of whom might be more willing to spend while others could go into the equivalent of hiding with spending?
We'll be watching gauges of consumer confidence and the strength of upcoming holiday shopping season.
Here are other things that we are watching in the upcoming Trump administration.
Rising, falling stocks
There has been a dramatic reaction in the financial markets to the surprising election result.
Key stock market averages have risen sharply, and former market-leading technology stocks (think Amazon, Apple and Netflix) have lost favor. Investors have piled into those companies seen benefiting from a Trump presidency, and that includes industrial companies participating in promised investment in roads, highways and bridges.
Other leaders of the recent rally have been financial, drug and defense companies, all seen being helped by possible deregulation and the potential for a military buildup.
Interest rates and bonds
Bond market yields have risen sharply after the election.
Since bond prices move in the opposite direction of yields, it has been reported that more than $1 trillion in value has been erased from global bond prices.
We're reminded that financial markets set rates based on events and expectations for the economy, while the Federal Reserve sets some other benchmark rates.
In the post-election reaction, the markets have bet on stronger growth and more inflation. That could mean borrowing gets more expensive over time (we're already seeing it with mortgage interest rates) and that savers could also begin to see higher return on their money. That would be a welcome change for those reliant on fixed incomes. In reality, just about all of us are on fixed incomes.
Volatility is one certainty
In these first days since the election, investors focused on the U.S. market have taken what could be described as a rose-colored view of the implications of a Trump presidency, such as boosting growth and a hiring boost with road building.
But the other side of Trump's campaign, namely trade protectionism and the anti-immigration stances, could have quite negative implications for the U.S. economy and financial markets.
As with so many facets of the uncertainty we face, it is hard to know what actual policies emerge in the days ahead.
This you can count on: More volatility ahead.
Mark's Money Tip: Don't get emotional
Don't fall into the trap of selling (or buying) based on emotion.
Whether speaking with friends or family, or interviewed on television or radio, I'm often asked what people should do with their money in times of heightened uncertainty.
The question came up during the financial crisis years ago, over the summer after the surprising U.K. vote to exit the European Union and again in the hours immediately after last week's election.
My answer is almost always the same: If your money is invested for the long term, don't sell.
Still, people clearly do act on emotion, and that can cause problems for them.
The biggest challenge is knowing when to get back into the market. We asked people in a Twitter poll whether they sold when it became apparent that Donald Trump would become president-elect. A great majority said they did not. But some did, as you can see.
Did you sell stocks after it became apparent that Donald Trump would become president-elect?

— Mark Hamrick (@hamrickisms) November 10, 2016
Are there times when you should sell in the midst of a big downturn?
Yes, if you believe you need the money in the near term, such as for a major expense like a home purchase or college education. Also, if you have emergency savings or your rainy-day fund in stocks (which is not a good idea), then it should be moved into cash.
Follow me on Twitter: @Hamrickisms
RATE SEARCH: Shop today for the best credit card for you.