Indigestion ahead for the restaurant industry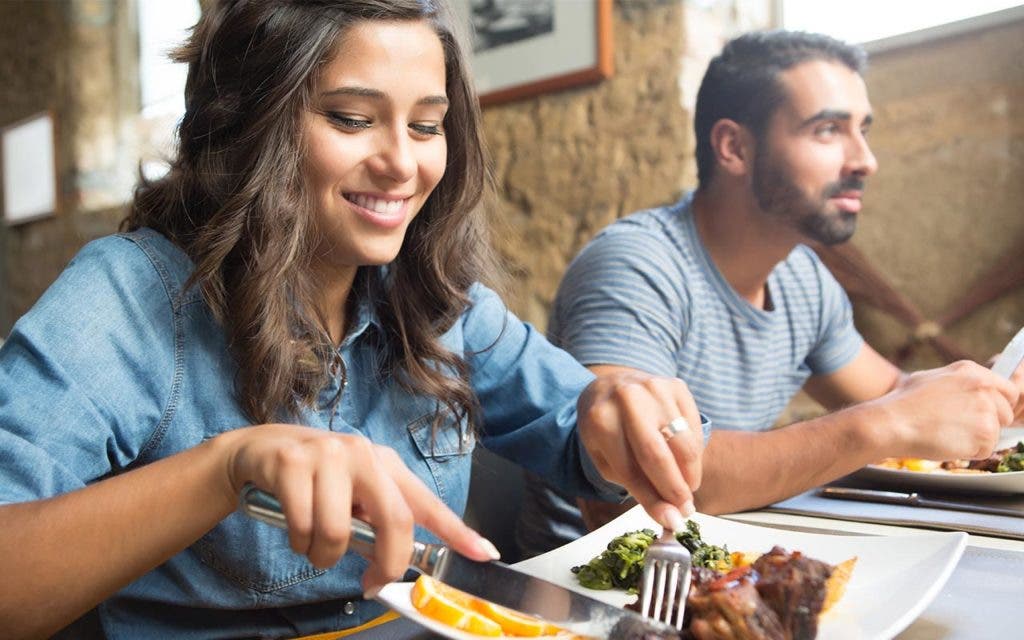 They say a rising tide lifts all boats. But that's not always true, particularly when so many things are changing as consumers make new choices and force businesses to adapt (or fail).
For restaurants, it means choppy seas. While the U.S. economy has been on the mend in recent years, increased competition in the restaurant industry has caused that sector to stall. Overall visits to restaurants are expected to be flat in 2017, according to NPD Group. But what's tough for the industry as a whole is great for the consumer in some ways.
Restaurants are providing more choices than ever before. In the process, consumers are picking winners and losers, as they always do. When the supply of restaurants overwhelms dining demand, adjustment is inevitable and that's what we're seeing.
RATE SEARCH: Get those rewards points when you dine out. Find the right rewards credit card for you, today.
Who's winning?
Among the winners are so-called quick service restaurants — the industry's nice way of describing what the rest of us would typically describe as "fast food." These outlets are expected to see a 1 percent increase in traffic this year, compared to a 2 percent decline for traditional full-service restaurants.
My wife and I checked out an excellent casual restaurant in the Washington area recently that specializes in Neapolitan pizza.
You order at a counter, and you include wine if you want it. You get your drinks right away, pick up your silverware and paper napkins and then the food comes to the table about 20 minutes later.
They don't bother with sending a waiter back and forth to the table. There's no table cloth, and one probably saves 20-30 percent compared to what a full-service restaurant would have charged.
They're getting ready to open a second restaurant soon, showing innovation pays off.
RATE SEARCH: Shop today for the best credit cards for you.
Headwinds from grocery stores, labor costs
Restaurants' rising labor costs, in part because of increased minimum wages around the country, are countered by falling food prices in grocery stores. The stores are trying to appeal to time-stressed consumers by providing more "ready to eat" or "ready to cook" meal options.
Ultimately, consumers may have hit a wall when it comes to dining out. There's only so much they can spend or are willing to shell out.
The good news? Millennials and their slightly older Generation Z counterparts are helping to force innovation, with an emphasis on fresher ingredients, presumably less processing and more exotic flavors.
Increasing options to get food delivered through mobile ordering is also helping to transform the industry.
Finally, NPD Group notes that third-party delivery providers will continue to grow. Services like Grubhub and Door Dash are the new "disruptors" in the food delivery world.
In fact, that pizza restaurant I mentioned earlier isn't delivering on its own as a pizza place would have done years ago, they're offering it through Grubhub.
Answers to your questions and comments
Thank you for sending your queries and observations to us in recent weeks! Here are some responses:
Reader Margaret Woellner asked: "How are GNMA funds expected to do in the coming years in comparison with other bond funds?"
For this question on so-called Government National Mortgage Association (GNMA) securities, I turned to our chief analyst, Greg McBride, CFA. Here's what Greg had to say:
"Bond funds will be susceptible to rising interest rates, and longer term bonds much more so than short-term bonds. GNMA funds are composed of mortgage-backed securities and are indeed sensitive to rising interest rates, but not as much as other long-term bond funds because of the repayment of mortgage principal by borrowers.
"Between that and the prospect of a pickup in mortgage originations, offset to an extent by a drop-off in mortgage refinancing, GNMAs should fare better than other long-term, high credit quality bond funds if interest rates rise in the coming years.
"However, this may be 'the best of a bad lot' as long-term bonds will be hit harder by rising rates than those that are shorter-term, inflation-indexed, or floating rate. While government-backed from a credit perspective, GNMAs still carry price risk from rising interest rates."
Thanks to Margaret and my colleague Greg, (also known as @BankrateGreg on Twitter).
Let's stay connected!
If you have feedback, or financial questions, please join our Money Masters Group on Facebook or connect with us via @Bankrate on Twitter.
Also make sure to follow me on Twitter: @Hamrickisms
RATE SEARCH: Not going out to eat as much? Put that saved money to use. Shop Bankrate for the best high-yield CD rates.