How to live your financial life with no regrets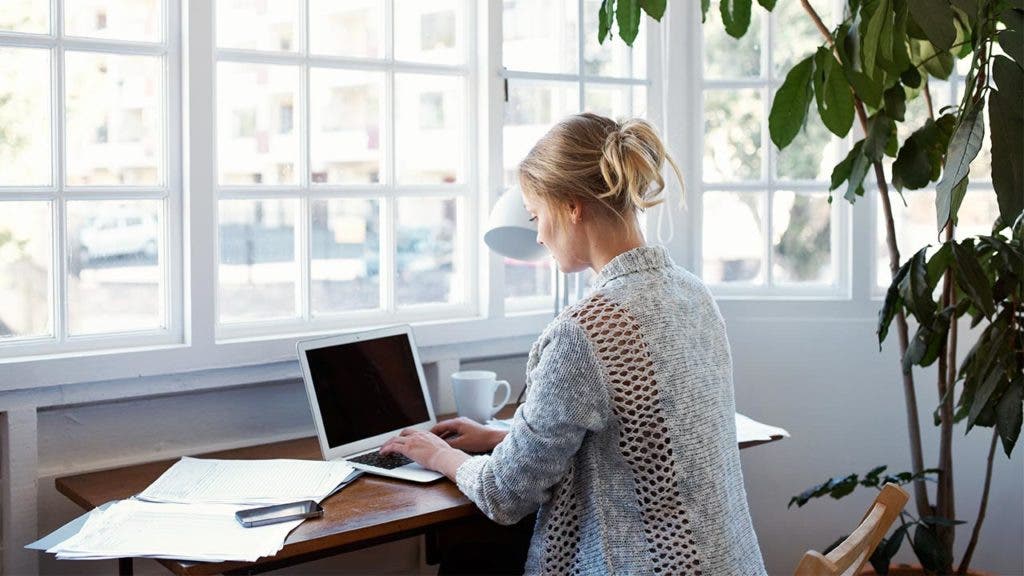 Start saving money now, or you'll regret it later.
Our latest Financial Security Index survey asked people what has been their biggest financial regret, and a combined 38 percent said not saving enough money, whether it's for retirement or emergency expenses. Another 8 percent regret not saving enough for their children's education.
Don't let that be you. Here, I present to you a few simple ways to avoid financial regrets.
Mark's tips to avoid financial regrets
If you regret not saving more: If you're like many Americans and need to ramp up your emergency fund and retirement savings, here's how to begin:
Track your income. You can do this with a pencil and paper, your computer or an app. Then, track where your money is going.
Check your bank statements to get an idea of the things you are paying for on a regular basis.
Find areas where you can cut back on spending, such as on dining or entertainment. Then, devote that money to your savings or retirement account. If you don't have a savings account, open one today.
And check out our terrific online calculators for more help getting started with saving.
If you regret student loans: The top regret for older millennials (age 27-36) was different. They feel they took on too much student loan debt.
If you have the same regret, you'll need to continue to try to pay down your loans as quickly as possible, even if it involves some sacrifice:
Find out how long it will take to pay off your loans. This will help you come up with a payoff plan and see how much faster you can pay off the debt if you make extra payments.
Set up a college repayment fund by having money moved automatically into savings. This will keep you from slipping up and spending the money on clothes or dining out.
Consider getting a second job to ramp up your repayment. Yes, a second job is a huge time commitment, but keep in mind that it's only temporary.
If you haven't saved enough for your children's education: Look at less expensive options, including community colleges and vocational training. U.S. student loan debt tops $1.3 trillion. At the same time, many of the jobs where workers are in short supply involve technical skills, with no degree required.
If you have any financial regret or are working toward a goal, it helps to get feedback from like-minded people. Our exclusive Money Masters group on Facebook is a great resource to get financial advice from Bankrate's experts and motivation from other group members.
Further, open a high-yield savings account or CD and start saving today.
Employees are burned out
Summer vacation season can't come soon enough for many workers.
A new survey from CareerBuilder finds 61 percent of workers are burned out in their current job. One-third of workers say they have not taken and don't plan to take a vacation this year.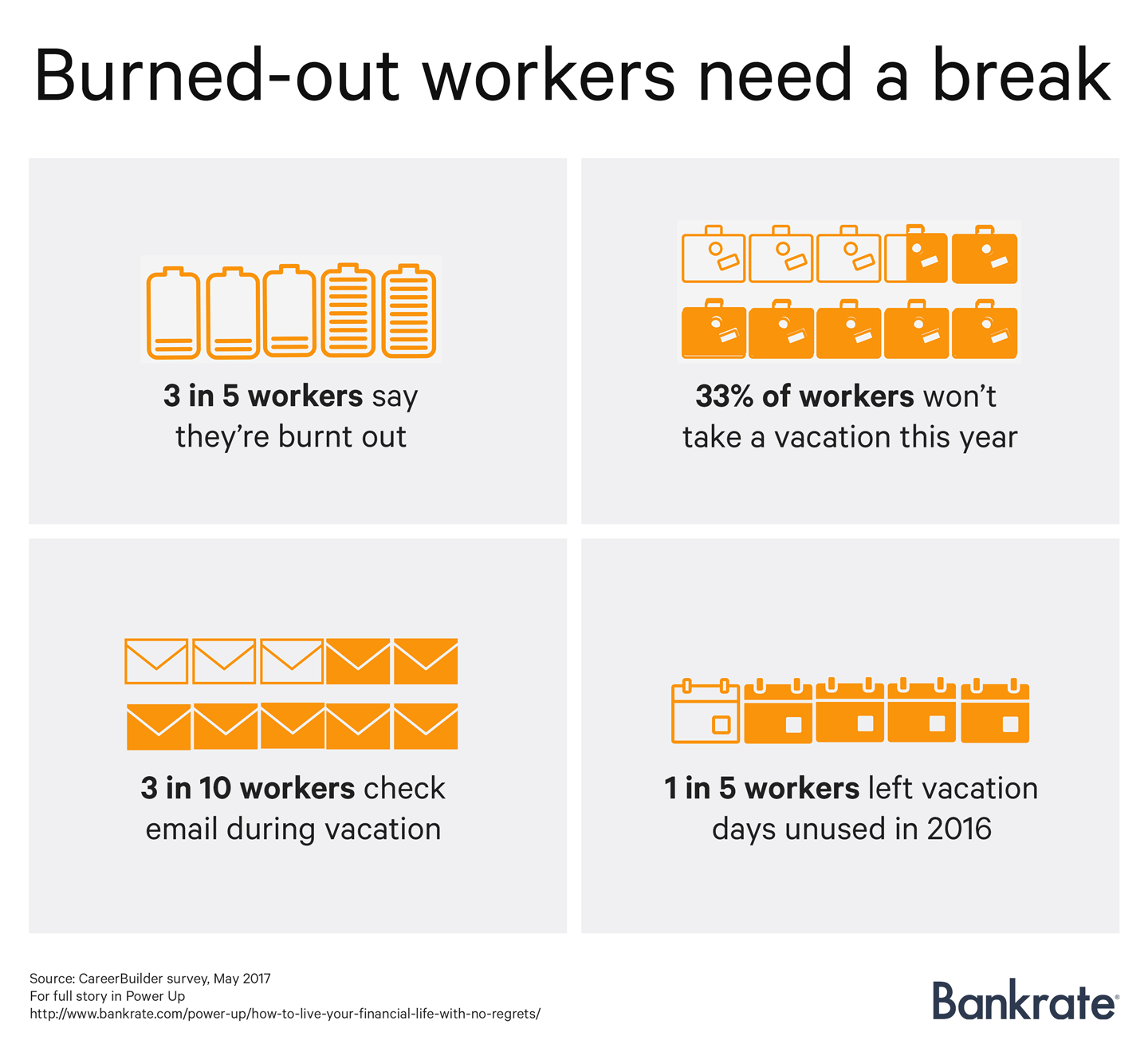 You deserve (and probably need) a break
Here are some tips on how to unplug on vacation without causing tension with your boss — or your budget.
Have a full understanding of what's expected by your supervisor of you while taking personal time. Set up an out-of-office notification on email to signal that your replies will be delayed. Your absence may remind managers of your value.
Unplug and give yourself permission to put your mind and body at ease. Make it a point to not check email or Slack, and focus on relaxing.
Don't blow your budget. There's nothing relaxing about overspending. If an expensive trip isn't in the cards this season, consider vacationing close to where you live, even if for only a day or so. I've felt so much better after taking a staycation, even if I didn't have exciting photos or stories to tell afterward.
Follow me on Twitter: @Hamrickisms