Fed likely to leave rates on ice despite hot economy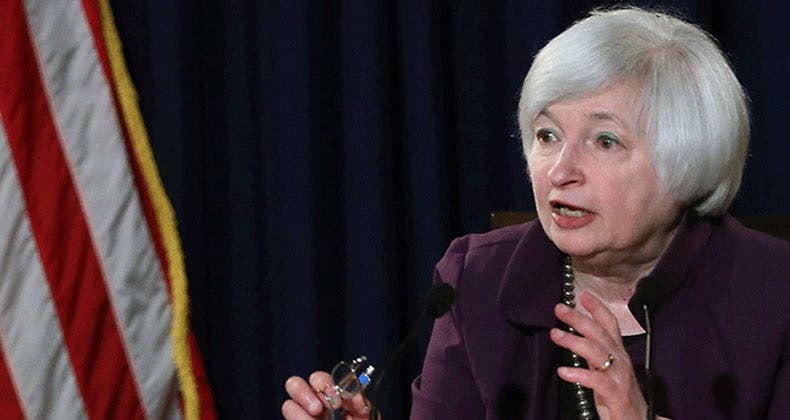 Two of the nation's most high-profile women take the spotlight in different locations this week.
Federal Reserve Board Chair Janet Yellen will lead the group's 2-day meeting in Washington. At question is whether the Fed should raise interest rates or leave them alone. In Philadelphia, Hillary Clinton will preside over a Democratic convention that will likely appear more unified than last week's Republican gathering.
In both cases, what happens is directly tied to our wallets and purses.
WILL THE FED RAISE INTEREST RATES?
What's up with the Fed? The Federal Reserve has its July meeting Tuesday and Wednesday on whether to raise the federal funds rate. It will announce its decision Wednesday at 2 p.m. Eastern.
How does the federal funds rate affect my money? The federal funds rate helps determine borrowing and savings rates across the financial universe. When the Fed makes a change in this rate, banks almost automatically move their prime lending rates, the rates that are charged or offered on products like credit cards and CDs, for example.
What should I expect from the meeting? Expectations are the Fed will keep interest rates unchanged. But there could be a rate hike coming this fall, with only 3 more Federal Open Market Committee meetings scheduled for this year.
But should they raise interest rates this time? On one hand, the U.S. economy has heated up after a slippery, soggy start. But the global economic outlook was dealt a setback with the U.K. vote to exit the European Union, possibly putting a damper on trade down the road. Mortgage interest rates plummeted on the Brexit news, while the outlook for savings rates dimmed.
RATE SEARCH: Bankrate can help you find the lowest available mortgage rate.
"The statement is likely to be more upbeat about the labor market in light of June's job rebound and rising wage pressures. A subtle message will be sent to the markets that rate hikes are still an option for 2016," says Lynn Reaser, chief economist at Point Loma Nazarene University.
If everything's good here, why not raise rates? The FOMC would like to push rates higher but wants to be confident it doesn't create additional problems, such as upsetting financial markets. It also doesn't want to be seen as asleep at the wheel guarding against inflation risk. "The Fed can't lose sight of the economy. They are not behind the curve yet, but higher rates will be needed soon," says Ryan Sweet of Moody's Analytics.
FOCUS SHIFTS TO DEMOCRATIC CONVENTION IN PHILLY
With last week's Republican convention looking a little like the political equivalent of "Family Feud," the Democrats this week have an opportunity for a display of unity behind Hillary Clinton. The GOP failed to abide by its tradition of appearing well-organized and buttoned down at the convention.
Unlike Ted Cruz and Donald Trump, Clinton and Bernie Sanders have largely put their differences aside for the sake of party unity. Not only do they hope to keep the White House in the hands of the Democrats, they'd also love for the Senate to return to Democrat control. Winning back the House from the GOP is a tougher challenge.
RATE SEARCH: Shop today for a mortgage refi.
MANY AMERICANS MISSING OUT ON MARKET GAINS
The U.S. stock market notched a series of record highs, at least with the Dow Jones industrial average and the S&P 500 index. The rally marked a bounce back from the sell-off following the surprising Brexit vote and was given a boost by quarterly corporate earnings reports. Another reason stocks are doing well: Among asset classes, they seem to have the best prospects for possible returns.
Where else are you going to put your money for the intermediate or long term? Our monthly Financial Security Index survey finds real estate is the most popular answer. Meanwhile, only 16% said stocks were the best investment. Unfortunately, at a time when the stock market is in rally mode, many potential individual investors are sticking with cash. That's a shame, particularly for people who don't need the money within the next 10 years and could be getting higher returns.
BACK-TO-SCHOOL SHOPPING BEGINS
Last week, I got a catalog in the mail tied to back-to-school shopping. No one in our house is school-age anymore, but retailers don't know that, I guess.
This is an important time of year for traditional brick-and-mortar and online retailers. The National Retail Federation estimates that spending for all students, including those going to colleges and universities, will rise to $75.8 billion, up from $68 billion last year.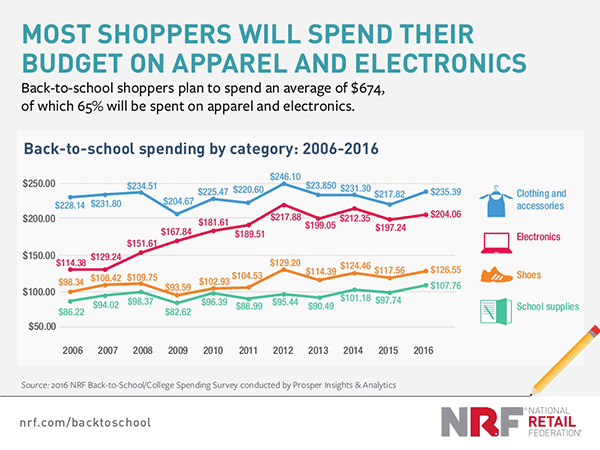 Consumers are extending the length of the time they're shopping for school items. The trade group says 26% are starting 2 months before school, mostly so they can budget their spending. Check out our story on sales-tax holidays for more back-to-school savings tips.
MARK'S MONEY TIP
I'm certainly among the many people eating more locally sourced foods with flavors inspired from around the globe. This trend has extended to upscale restaurants as well as fast-casual chains. What if you want to delve into these international flavors while cooking at home?
Last week, I wanted to grill chicken with a Jamaican jerk influence. My favorite grocery store had some name-brand products that I thought were a little pricey. I wandered over to the ethnic/international food aisle and found some seasonings and marinades that were much cheaper — good quality but not able to command the higher prices. In the end, I was happy with the grilled chicken and used leftovers for meals during the week.
If I had taken the time, I know I could've saved even more by going to a smaller store specializing in international or ethnic tastes. But time has value, too. Sometimes, it seems to be in short supply.
Ask me anything on Reddit and Facebook Live!
The presidential election directly affects your wallet. If you have questions about how the candidates' policies will affect your finances, now's your chance to get answers.
I'll be taking your questions at two events this Thursday:
Facebook Live: Thursday, July 28 at 11 a.m. Eastern. Special guest Paul Brandus will join me. Like Bankrate's Facebook page to get notified when we go live.
Reddit AMA: Thursday, July 28 at 3 p.m. Eastern. Bookmark this Reddit AMA page to find the discussion when it goes live.
Follow me on Twitter: @Hamrickisms