The election will end. Unemployment will not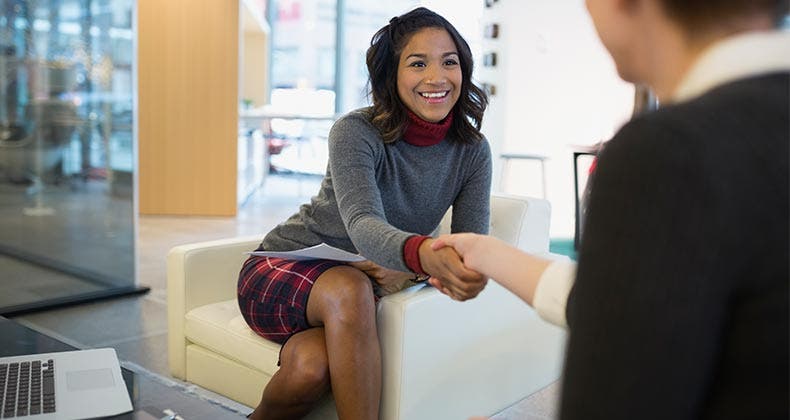 Unemployment and the health of the job market are issues affecting everyone, working or not.
Even for those of us thankfully employed, unless we're from wealthy families, we're dependent on work for income. When the job market catches the flu, the rest of us sneeze — or worse.
As the campaign season nears its end, the crisis with long-term unemployment in our country will remain. The next president and Congress should take steps to address the problem, but whether they can find areas of agreement is a question to be answered in the coming months and perhaps years.
Ultimately, true solutions require cooperation between individuals, employers and governments, such as helping prospective workers attain the skills they need to match available jobs. This is often called the skills gap. Learning used to be a function of going to school, getting a job and pretty much never needing to gain new skills again. Those days are gone.
RATE SEARCH: Find a low-rate credit card today.
Closer look at the job market reveals flaws
The Labor Department says about 2 million people are among the long-term unemployed, defined as jobless for about a half-year or longer. That's down from about 7 million at the peak of the Great Recession, notes John Silvia, chief economist with Wells Fargo Securities.
Millions of others have dropped out of the labor force, discouraged because they couldn't find work.
Somewhere in between, nearly 6 million others are "under-employed," meaning they're working part time but would like full-time work.
Even though the job market looks pretty good on the surface with unemployment at 5 percent in September, a closer look reveals flaws. Manufacturing and construction employment remain well below their highs in recent years.
In a recent report, economist Silvia notes that men and women who've been out of work for a long time "may be hit with the double-whammy of a decaying social network that is also more suited to an industry in which there is a dearth of openings."
Bottom line: While the election helped to shine a light on angry and frustrated Americans, they won't be going away as that spotlight fades. These are people suffering real pain.
Wages, hiring and the Federal Reserve
Speaking of the job market, we get an update this Friday with the October employment report posted by the Labor Department. Not much change is expected there.
In many ways, the jobs report reveals how all of us are doing with our careers. A key example? Wages, which are up about 2.5 percent over the past year.
Many people wish they were getting more take-home pay, especially because they feel like they're working longer hours. Being connected to work 24/7 through computers and smartphones is part of that stressful mix.
Some job sectors are improving
One thing leading to rising wages in some sectors is fewer candidates for available jobs, says HSBC U.S. economist Ryan Wang.
"The overall pool of available labor is smaller than it was a few years ago. That's leading to some upward wage pressure in the construction industry, the health care industry, the leisure and hospitality industry and others," Wang says.
Along with the rest of us, the Federal Reserve is watching employment for a potential green light to raise interest rates. While the Fed is meeting this week, it is expected to wait until after the election to raise rates again. It last hiked benchmark rates in December 2015, remaining on hold as recently as September.
If and when rates do move again, they affect everything from the cost of borrowing money to returns on savings and can cause some swings in the stock and bond markets.
RATE SEARCH: Shop Bankrate to find a great CD rate.
I was really wrong on mobile payments
When Apple Pay was unveiled a couple of years ago, I thought it was going to transform how we all pay at the checkout counter. Boy, was I wrong!
For months, I would ask clerks at the grocery store whether people were using it. Most said it wasn't very popular (even though I was using it there). One clerk even asked me, "What's Apple Pay?" That's despite the fact their terminals were set up to accept it. (Good job training your people, store management).
The fact that cash remains king was underscored in a recent story from Bankrate's Mike Cetera. Only about 1 in 5 consumers made a mobile payment in-store this year, unchanged from last year. So much for my prediction.
Why isn't paying by smartphone more popular?
Three reasons: First, I think the technology still befuddles people. Secondly, swiping a card is a matter of habit and fairly fast. Third, there's not really anyone aggressively promoting mobile payments. There's no financial incentive, for example.
Maybe my prediction will come true someday. But by then, wearables or something else might have replaced smartphones, including with better technology aimed at helping us spend money.
RATE SEARCH: Shop Bankrate for the best high-yield CD rates.
Enter now to win $10K!
Bankrate is giving away $10,000 and a money makeover to one lucky person — and it could be you. (No, seriously. You have a relatively good chance.) Two other prize winners will receive $1,000 apiece. Certainly nothing to sneeze at!
Think of all the things you could do with $10,000. You could pay off your credit cards. Start your dream business. Take that vacation you totally deserve. Or have a really, really robust emergency fund.
The contest is easy to enter. You'll need to take a photo or video of one of your financial or life goals and also tell us a little bit about it. Here are more details on how to enter.
Follow me on Twitter: @Hamrickisms