Can Natalie Portman help close the gender pay gap?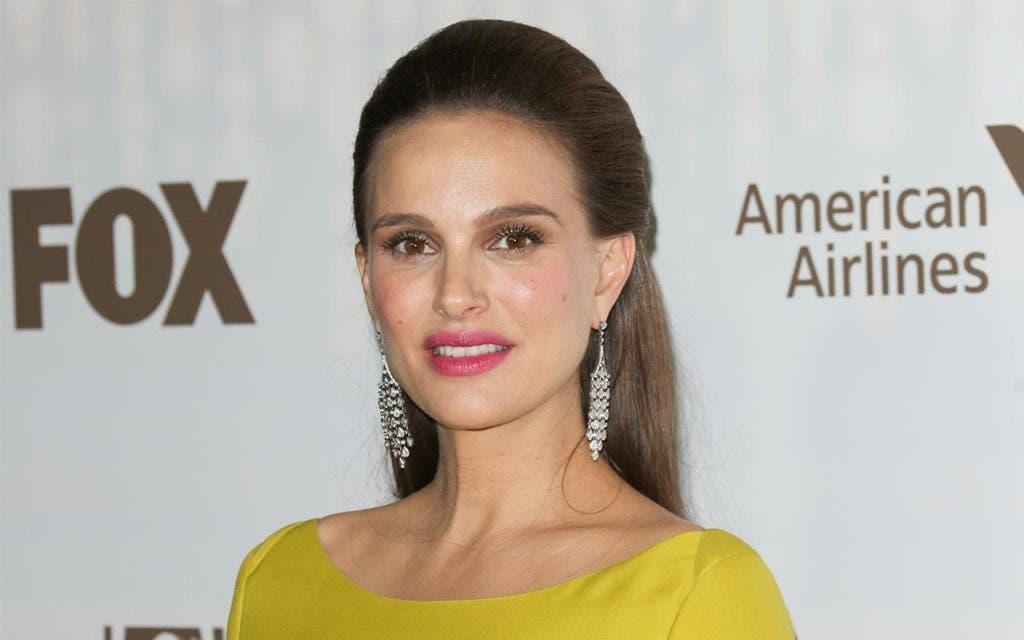 Actress Natalie Portman recently turned heads when she revealed she was paid one-third of what her "No Strings Attached" co-star, Ashton Kutcher, received.
Portman told Marie Claire that the plight of women in Hollywood is by some measure worse than the broader society. "Compared to men, in most professions, women make 80 cents to the dollar. In Hollywood, we are making 30 cents to the dollar," she said.
RATE SEARCH: Compare rates today on two-, three- and five-year CDs, all on the same page!
This isn't the first case …
All of this followed revelations a couple of years ago involved with the Sony Pictures hack that shined attention on pay disparity for Jennifer Lawrence. Now, I can hear what some of you might be thinking. Lawrence is raking it in. True, Forbes last year listed her as Hollywood's highest-paid actress with $46 million in earnings.
But if treated equally as their male counterparts, Lawrence and Portman would likely have made millions of additional dollars, enough for the rest of us to get by for a lifetime. That's not chump change.
"As women continue to outnumber men in both college attendance and degrees, this gap should narrow over time. Publicity over pay gaps, such as in the Jennifer Lawrence case, will also increase social pressure to pay men and women equally for the same work," says Lynn Reaser, chief economist at Point Loma Nazarene University.
Sometimes, it takes the experiences of celebrities to help drive home a broader point: Too often, women are not treated as equals in the workplace on issues involving pay and advancement. A Pew Research study indicated that American millennial women could be paid more than their male counterparts by 2020.
That doesn't mean the problem will go away since older women, including those who are raising children, continue to be negatively affected.
Ivanka Trump pushes to help families
There were rumblings during the presidential campaign that Ivanka Trump, the president's daughter, was pushing for maternity leave legislation. As we've pointed out before, the U.S. is unique among industrialized democracies in failing to provide protection for those who take time out from their careers to care for children or ailing relatives.
More recently, reports suggested she has lobbied lawmakers for child care legislation, the cost of which has become prohibitive or overwhelming for many families. Given the importance the president places on his own friends and family, Ivanka's role in shaping policy can't be understated. As with so many things, getting the Republican-led Congress to go along with actual legislation may be another issue, assuming her father is a fan.
Earlier this month, she announced she was taking a leave of absence from her companies to care for her three young children, something her family's wealth (and her own) can afford her.
RATE SEARCH: Put your money to work in a savings account. Compare rates on Bankrate.com.
Costs of raising a child: My thoughts
Bankrate's Claes Bell provides potentially encouraging insights recently on the costs of raising a child. As Claes reports, "The government's figures for the total cost of raising a child through age 17 range from $212,300 for lower-income households all the way up to $454,770 for higher-income households."
At the same time, our survey found that, on average, Americans vastly overestimated the cost of a baby's first year of life. But are they saving for it? More on that later.
Our family's story
We have a son who will soon be celebrating his 25th birthday. Looking back on it, while we saved aggressively for his college education, we should have done more. But when he was born in the early '90s, the average cost of attending college was sharply lower than it is today. We had no idea that inflation in this area would spike (or should I say explode), coinciding with states' disastrous decisions to cut back sharply on education funding.
A recent report found that per-student higher education funding in the U.S. declined 20 percent from 2008 through 2016. But in some states it was much higher. In return, students and parents have taken on more of that funding burden, contributing to the accumulation of more than a trillion dollars in student loan debt.
CARD SEARCH: Find the right rewards credit card for you.
Who's guilty of saving too much? Raise your hand
You might already know that we're big fans of saving money for all the stops along life's financial journey. That includes saving for retirement, emergency expenses and the rising cost of education. Of course, that's tremendously difficult for the many people living paycheck to paycheck.
Indeed, our recent Money Pulse survey found nearly 6 in 10 Americans don't have enough savings to pay for a $500 car repair or a $1,000 emergency room bill.
Bucket lists aside, I doubt there are many people who think during their final stages of life that they should have spent more money and saved less.
Follow me on Twitter: @Hamrickisms