Are you ready for higher interest rates?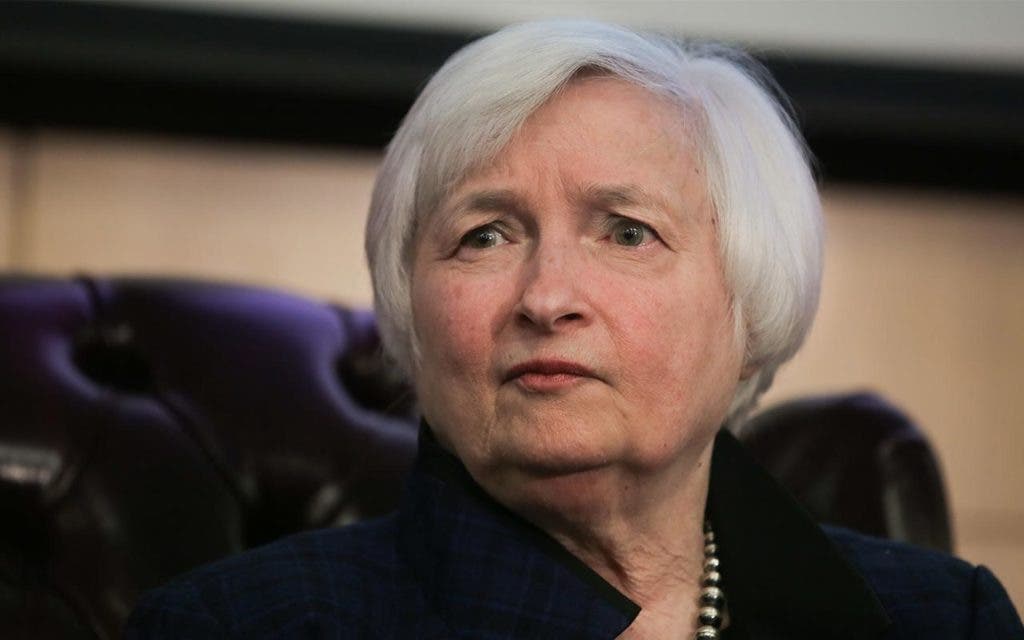 The Federal Reserve put us on notice in December that a trio of interest rate hikes could come this year. Now the question is: Who's paying attention?
At the time when the outlook was released, the Fed had just raised rates for the first time in a year. Still, at last week's follow-up policy-setting meeting, the central bank, led by Chair Janet Yellen, seemed to be holding its cards close to the vest. It opted to leave rates unchanged and took no overt steps to indicate that another rate hike is coming soon.
If Fed officials were thinking about boosting rates at their next meeting in March, it's hard to tell by looking at the official written statement.
RATE SEARCH: Compare mortgages to find the right rate for you.
What's at stake
Interest rates remain close to record-low levels in the United States, a kind of economic hangover from the financial crisis and the recession that followed. Borrowing costs are still fairly cheap, while the slightly improving return on savings remains well short of generous.
If the Fed begins down a path of a series of rate hikes, Americans will experience something they haven't seen in years. Similarly, the stock market's recent rally could be put at risk if the Fed were seen bent on a rate-hiking binge, or if it were seen behind the curve guarding against inflation.
RATE SEARCH: Search for a great savings account on Bankrate.com.
Yellen walking a tightrope
Yellen's term as the nation's central bank chief ends in a year. As a candidate, Donald Trump charged (without providing proof) that Yellen was holding down rates for political purposes, effectively following orders from then-President Barack Obama. Keep in mind that the Fed and the three branches of government are intended to operate independently. The president appoints Fed officials who are confirmed by the Senate. With Republicans in control of both chambers, the Fed faces challenges on a number of fronts.
Trump himself has given conflicting signals, saying that he's "a low-interest-rate person," perhaps based on his years as a real estate titan.
At her news conference in December, Yellen said even if she weren't reappointed by Trump she could opt to stay for the remainder of her term as a member of the Federal Open Market Committee, which runs through 2024.
"I recognize, too, that I could stay on as a board member, and that's a decision for another day," Yellen said.
Are Americans aware of rate risks?
When asked recently if they were concerned about rising interest rates in 2017, Americans responding to our Financial Security Index survey were nearly evenly split. Some 49 percent said they were concerned (up from a year earlier) while 48 percent said they were not.
It makes you wonder how aware most people are that:
Rates in the bond market have risen since Election Day.
The Fed has signaled further hikes are likely.
Borrowers who aren't dialed in risk a nasty surprise including unexpected higher interest costs, particularly with credit cards, adjustable-rate mortgages, personal loans and home equity lines of credit.
Mark's money tip: Travel and avoid the crowd
There's something to be said for going against the tide, particularly when it involves vacationing. Picking locations during their offseason, when businesses are hungry for your money, can help you reduce costs. Plus, you can avoid the crowds at airports, restaurants, theme parks and hotels.
CARD SEARCH: Planning a vacation? Now's the time to look at hotel credit cards.
In our family, we're big fans of purchasing airfare and booking hotel rooms when fewer people are on the move, such as Christmastime. Florida is a steal when the snowbirds have returned to their homes up north for the summer. If you want to be on the beach, why not do it when it's hot?
In New York, where I was last week, you can find hotel rooms for a little more than $100 a night during the winter. You can get Broadway tickets at a discount, too, especially online and on smartphone apps. You can be sure that when springtime arrives in New York, the price of admission will be much higher.
By contrast, traveling with the crowd ends up costing you money and potentially hurting the quality of your experience. Walt Disney World, for example, charges more for park admission during peak times. From my perspective, I'd rather travel with fewer people and when I can score some great bargains.
Follow me on Twitter: @Hamrickisms