A holiday hangover awaits shoppers and retailers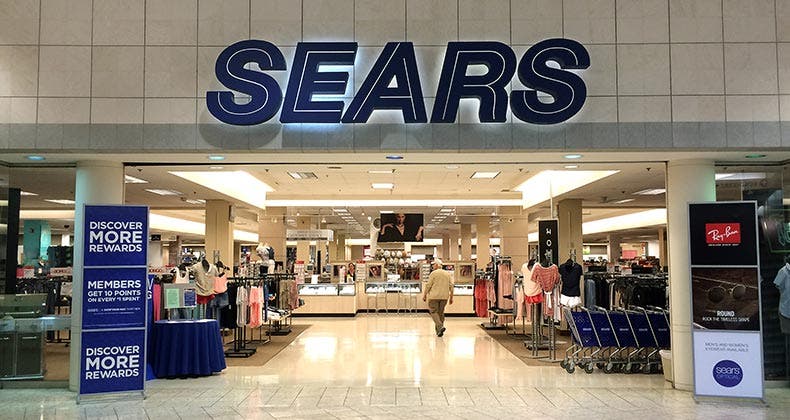 When the holiday season draws to a close, a hangover undoubtedly will hit some consumers and retailers.
For people who failed to stick to their budget, there's the impact of lingering debt. For retailers (mainly brick-and-mortar stores), there's the question of whether they failed to hit sales targets. And for a smaller group of retailers, there's the question of whether they'll even survive.
Sears Holding, the parent of Sears and Kmart stores, is the chief target of worry in this area. There's intense speculation that it could be forced to file for bankruptcy in 2017.
In addition, Macy's is expected to announce soon which locations will be affected by its decision to close another 100 stores. That will translate to job losses and vacant spaces in already struggling malls and stand-alone buildings.
CARD SEARCH: Make your holidays cheaper. Find a balance transfer credit card now.
You're choosing winners and losers
By deciding where to spend, we consumers are constantly choosing winners and losers.
Amazon continues to be a big winner, both in terms of garnering a bigger share of retail sales and also earning praise for the quality of its service. There have been a few times when I couldn't find what I wanted inside a store and used my phone to order from Amazon on the spot.
According to a retail analyst at Prosper Insights and Analytics, Amazon is taking business away from Wal-Mart (winning with holiday sales for a third consecutive year) and is topped by only L.L. Bean in perceptions of customer service. That's a pretty strong combination that will only continue to put traditional retailers at further risk.
What's going on with retail jobs?
Workplace consultant Challenger, Gray & Christmas keeps close tabs on job losses. It notes declining numbers of jobs in retailing, compared with last year.
"Overall retail job gains for October and November totaling 521,800 are 14 percent fewer than the 604,300 retail jobs added last year," according to the firm. Around 700,000 people were expected to be hired for the holiday shopping season in the U.S.
Changes in consumer preferences cause both risk and opportunity. The latter involves jobs available in spaces occupied by the winners in retailing, such as those operating online. Warehouses and transportation are needed to get those boxes to their destinations.
"As we have seen the transformation toward more e-commerce in the retail sector, there has also been an increase in warehouse and fulfillment centers to meet this demand. The hiring rate for these locations were up, and the number openings also continue at record levels," says Jack Kleinhenz, chief economist at the National Retail Federation, the industry's main trade group.
Challenger notes that the number of U.S. jobs added in transportation and warehousing surged by 96,000 over the past couple of months.
RATE SEARCH: Put your paycheck to work in a savings account. Compare rates on Bankrate.com.
How not to quit your job
I'm sometimes asked how to quit a job. Generally, you should try to leave an employer with the same upbeat spirit you had coming into the job. There are at least two reasons for this:
You might need a recommendation, either immediately or years later.
You could easily end up working with people from that employer again in the future. I've seen situations where colleagues are re-hired after they didn't like another job as much as they thought they would.
If you plan on leaving, two weeks' notice is the minimum expected by employers. First, it is just a question of fairness. Secondly, it helps your soon-to-be former employer plan for the transition and manage the void after your departure.
One thing I'm not a big fan of: Badmouthing the employer on social media or through email.
You might have seen the story about a frustrated 35-year employee of the Pennsylvania Turnpike Commission who decided to hit "reply all" on a questionnaire on the way out, calling out management. Fortunately for him, he's apparently retired for good, so he won't have to explain that to potential employers down the road.
As we know, things you post can live forever on the internet. It's worth asking: How do you want to be remembered by former co-workers and bosses?
RATE SEARCH: Find the right rewards credit card for you.
My holiday and New Year's hopes for us all
As you celebrate the holidays, I wish you joy and peace. We could all use some of that, right? I'm grateful to have this connection with you and hope we all enjoy good health and financial success in the year ahead.
Do you have a financial or career-related experience or advice you'd like to share? I'm sure you have plenty of wisdom to pass along. I'd love to hear from you! Drop me a line at PowerUp@bankrate.com.
Follow me on Twitter: @Hamrickisms