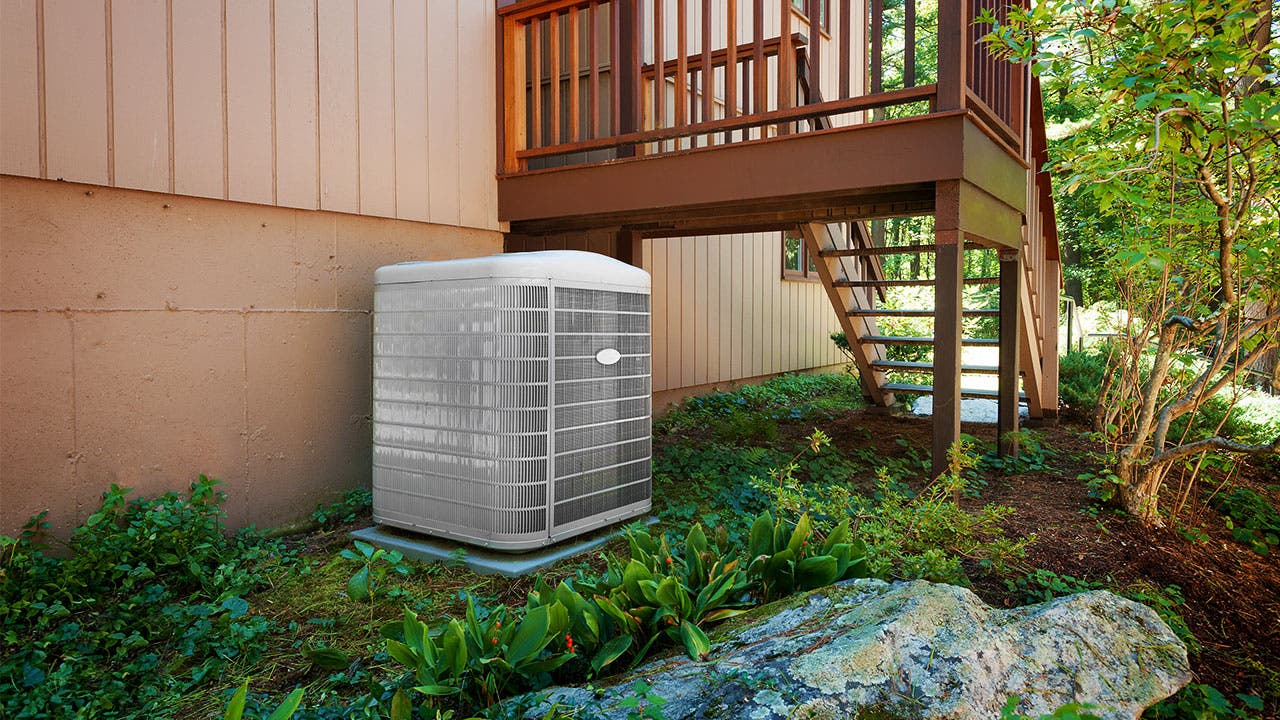 Central air conditioning is a requirement in homes in most of the U.S., allowing owners to stay cool during sweltering summers.
How much does it cost to install a central air conditioner? The answer depends on many factors, including the number of units, unit size, and whether additional ductwork is needed at the time of installation.
The cost of an AC unit
Installing a central air conditioner unit can cost from $3,000 to more than $10,000.
A key factor is the size of the unit you need. Central air conditioners for homes range in size from about 2 to 5 tons, although you can install two AC units of varying British thermal units (Btu) for homes requiring more than a 5-ton unit.
A starter unit runs $3,000. A mid-size air conditioner will cost about $5,000, while the top units can cost more than $10,000.
Those on the high side tend to be more complicated to install, have increased efficiency, and more tonnage.
Installation
In addition to the price of the actual components of a central air system, homeowners must pay to have the system installed. This includes any labor involved to put in the system and upgrade any electrical circuits.
The final cost of the labor component depends primarily on the size of your home, but it can run $300 to $400.
You may be able to get a discount of 20 percent on installation if you put in the AC during the winter, when crews are looking for work.
Removing the old unit
When having central air installed, look for a company that offers to dispose of your old unit as part of the deal. This can save you the headache of trying to dispose of it yourself.
Is ductwork needed?
Even with current ductwork, central air installers might need to replace leaky components or modify them to fit the new system, all of which can add to the overall cost. The national average for adding ductwork to a home is about $2,000.
Adding home insulation
Upgrading to a more efficient central air unit does you no good if your home is not well insulated. You might need to upgrade your home insulation, as well as change out your windows to more energy-efficient versions.
If you need to upgrade your home to make heating and cooling more efficient, expect to pay $145 to $2,000, depending on whether you do it yourself, what type of insulation you use, the size of your home and how much of it you plan to insulate.
Conclusion
Having central air conditioning can help keep the inside temperature of your home at a consistently cool level during the hot summer months, especially in the southern states.
In the long run, a more efficient air conditioner can save you money on energy costs and cool your home more quickly.
In addition, the AC unit can help keep your house in better condition, as structures tends to expand and contract less without the swings in temperature with a central air-conditioning and heating system.
For some, getting a loan for a central air unit may be worthwhile. Learn more about home improvement loans at Bankrate.