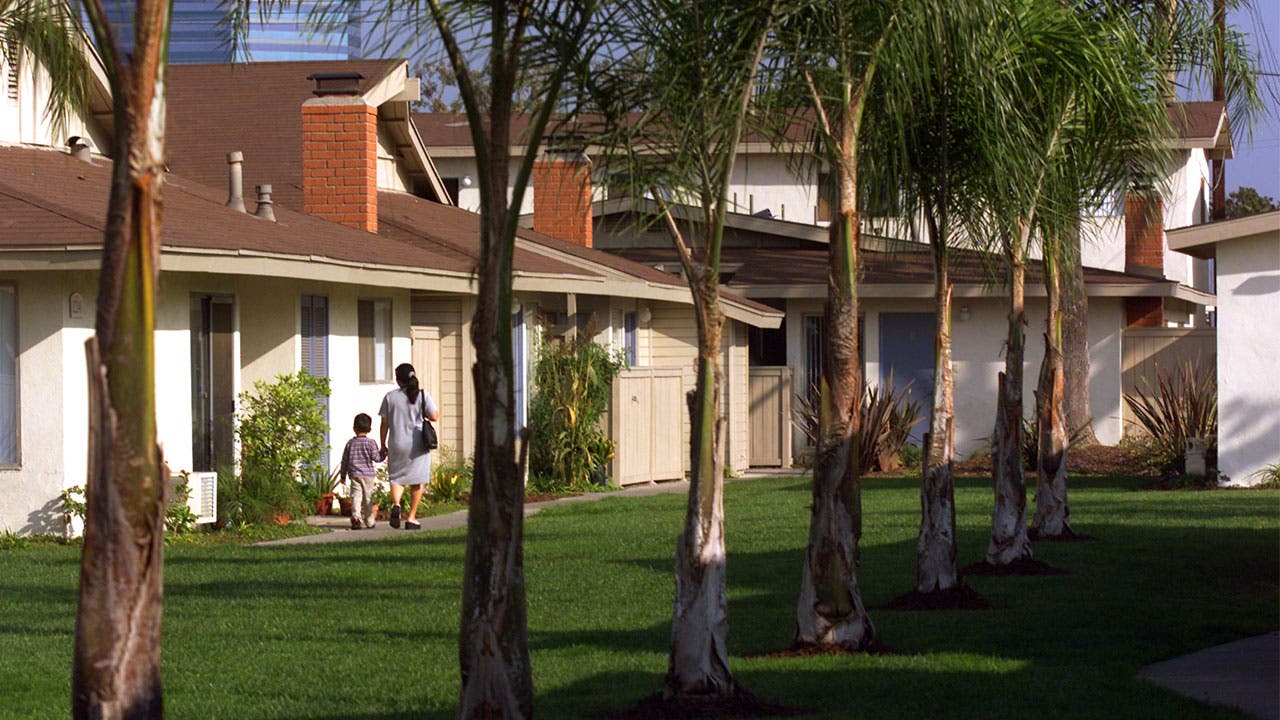 HOA is an acronym for homeowners association, and if you are one of the approximately 63 million Americans who live in a newer subdivision or multi-unit development, you are likely a member of an HOA.
HOA fees vary dramatically
HOA fees for a typical single-family home average between $200 and $300 per month, although they vary, depending on the size of your home and community amenities. One community may offer little more than the upkeep of common areas, while others provide maintenance services, security and amenities such as a fitness center, swimming pool, park and clubhouse.
The importance of asking about HOA fees before you buy a new home cannot be overstated. Here's an example of how wildly HOA fees can vary:
A 1,000-square-foot condo in Des Moines, Iowa, has an HOA fee of $100 per month. That fee covers utilities, landscaping and snow removal, but the community has no pool, spa, or gym.
A swanky 3,400-square-foot condo in West Hollywood, California, has a monthly HOA fee of approximately $4,000. The building offers 24-hour concierge service, valet parking and a host of other upscale amenities, not to mention its desirable location.
A good HOA protects property values
There are a number of benefits to living in a community with an HOA:
Less maintenance for you. Services like snow and trash removal, upkeep of common areas and lawn care can save you time and energy.
Community standards. An HOA can maintain the appearance of the neighborhood by setting standards that disallow things such as peeling paint, unkempt lawns and extra vehicles in the driveway. You're not likely to find a chicken coop in a neighborhood governed by an HOA.
Better amenities. HOA fees often cover amenities like walking trails, parks, swimming pools, tennis courts and community centers.
Sense of community. Becoming active in your HOA is a good way to make friends. It also adds a level of support if you have to deal with a neighbor whose dog barks all night or lets his grass grow knee-high.
Protects property values. Anyone who has ever tried to sell a home located next door to a dilapidated house knows how challenging it is. A strong HOA can keep a community clean, neat and attractive to buyers.
Expect to abide by the rules
Rules can be a great thing when your neighbors want to set up target practice in their backyard or seem to have opened an auto-repair shop in their garage. Some of the most common HOA rules include:
Exterior. An HOA can tell you what color the exterior of your home must be as well as the type of materials you can use on your house.
Landscaping. It's not uncommon for an HOA to outline the type of grass, flowers and other landscaping materials that are acceptable.
Additions. If you're thinking about erecting a new fence or playground equipment, check your HOA rules first. Many have rules regarding additions such as decks, sheds, treehouses, awnings, patios, satellite dishes, and any other feature that would alter the appearance of your property.
Pets. Most HOAs limit the number and type of pets you can have.
Parking. Check your HOA for how many parking spaces you are allotted, the types of vehicles allowed to be parked there, and where guests should park, particularly if you live in a multi-unit development.
Noise. Any level of sound that impacts the peace of your neighbors is likely to be a violation of HOA rules.
Leasing. The fact that you own your home does not necessarily mean your HOA will let you to rent it out, even on a short-term basis.
Business. Most HOAs have rules regarding the types of businesses you can operate from your home.
Use our calculator to figure out how much house you can afford to buy.