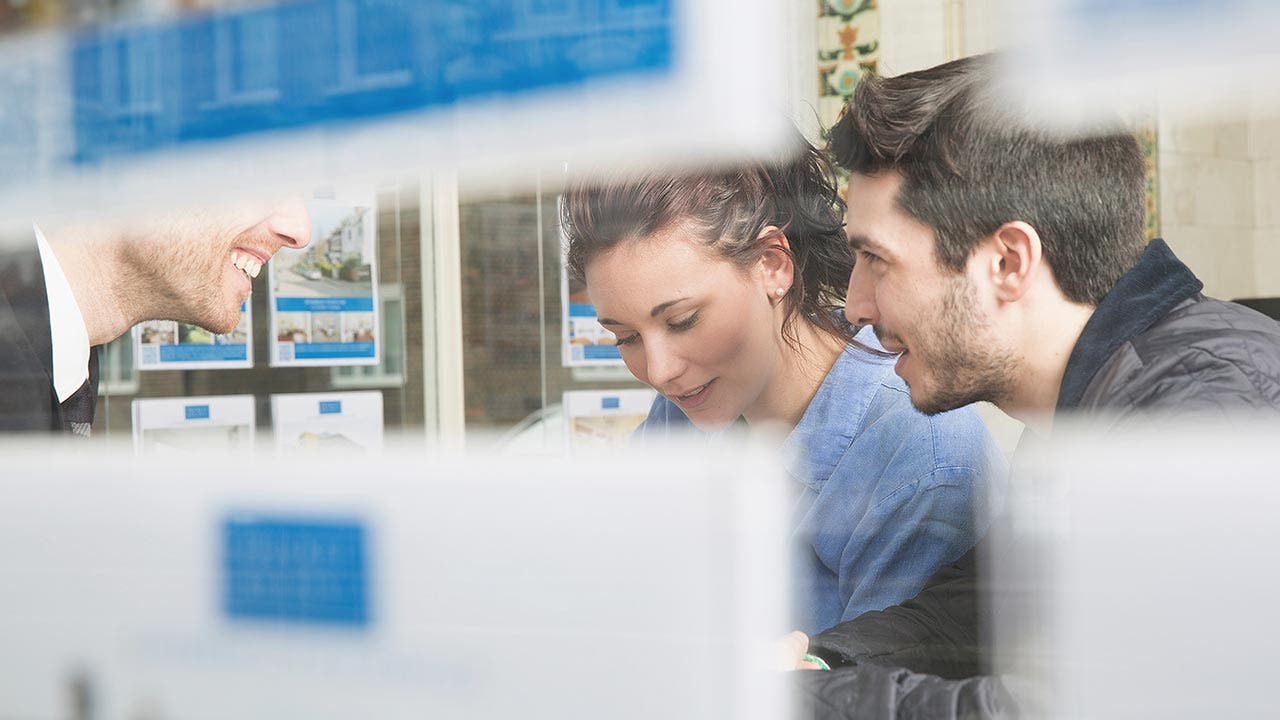 Mortgage rates are practically frozen this week, but new clues from the Federal Reserve suggest rates won't remain at today's bargain levels for long.
The average for the benchmark 30-year fixed-rate mortgage squeaked higher to another new two-month high in Bankrate's weekly survey.
Mortgage rates have risen slightly in recent weeks but are still very enticing if you're thinking of purchasing a home or refinancing your mortgage.
Another rate hike coming?
And you may want to act soon. Newly-released minutes from the Federal Reserve's September meeting suggest the central bank remains poised to raise a key interest rate for the third time this year, in December.
"Many participants thought that another increase in the target range (of the federal funds rate) later this year was likely to be warranted if the medium-term outlook remained broadly unchanged," the minutes say.
The federal funds rate is a short-term interest rate that does not directly impact mortgage rates, but it can influence their movements.
The Fed also said it would begin unwinding its massive balance sheet of bonds that it bought up in response to the financial crisis.
"This means they're taking money out of the system," says John Hirabayashi, CEO of Community First Credit Union of Florida. He adds that those moves will "put some upward pressure on longer-term rates."
Rising rates add pressure to lend
Hirabayashi, who sits on the board of the Federal Reserve Bank of Atlanta's Jacksonville branch, says his credit union has been trying to grow its mortgage business for new home purchases as a refinance boom slows down.
The Mortgage Bankers Association reports that its refinance index dropped 4 percent last week, while mortgage applications fell for the fourth consecutive week, partly because of rising interest rates.
But mortgage rates remain well below the highs seen earlier this year. And with lenders anxious to grow their mortgage business, you have an opportunity to score a great deal on a home loan.
Mortgage rates barely budge
The benchmark 30-year fixed-rate mortgage rose this week to 4.07 percent from 4.06 percent, according to Bankrate's weekly survey of large lenders. A year ago, it was 3.62 percent. Four weeks ago, the rate was 3.99 percent. The 30-year fixed-rate average for this week is 0.37 percentage points below the 52-week high of 4.44 percent, and is 0.43 percentage points above the 52-week low of 3.64 percent.
The 30-year fixed mortgages in this week's survey had an average total of 0.29 discount and origination points.
Over the past 52 weeks, the 30-year fixed has averaged 4.12 percent. This week's rate is 0.05 percentage points lower than the 52-week average.
The 15-year fixed-rate mortgage rose to 3.33 percent from 3.32 percent.
The 5/1 adjustable-rate mortgage fell to 3.54 percent from 3.55 percent.
The 30-year fixed-rate jumbo mortgage was flat at 4.12 percent.
At the current 30-year fixed rate, you'll pay $481.46 each month for every $100,000 you borrow, up from $480.88 last week.
At the current 15-year fixed rate, you'll pay $706.56 each month for every $100,000 you borrow, up from $706.08 last week.
At the current 5/1 ARM rate, you'll pay $451.28 each month for every $100,000 you borrow, down from $451.84 last week.
Results of Bankrate.com's weekly national survey of large lenders conducted October 11, 2017 and the effect on monthly payments for a $165,000 loan: