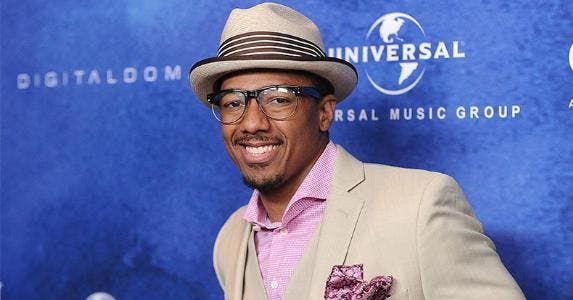 Nick Cannon
Net worth: $50 million (as of February 2017)
Year of birth: 1980
Education: Monte Visto High School, Howard University
---
How Nick Cannon's net worth was built
Nick Cannon has amassed his fortune by multitasking. The talented comedian and host of "America's Got Talent" is also a writer, record producer, actor, musician, rapper, singer, radio show host, TV personality, DJ, entrepreneur, philanthropist, and author. Known in his younger years as the class clown, his first formal gig was stand-up comedy at age 11 for his father's cable-access program. At 15, he connected with Nickelodeon as a warm-up comedian and progressed to star in, write, and produce "The Nick Cannon Show."
In 2002, Cannon entered film acting with roles in "Men in Black," "Love Don't Cost a Thing," and "Drumline," among others. Cannon created and hosted one of MTV's most successful series, "Nick Cannon Presents Wild 'N Out" in 2005.
Introduced to musical performance by his grandfather, Cannon co-produced and wrote all of the lyrics for his self-titled album in 2003 and has created numerous singles and soundtracks. He released "White People Party Music" in 2014 through Cannon's entrepreneurial NCredible Entertainment multimedia company.
Cannon's writing successes include children's book "Roc and Roe's 12 Days of Christmas" (Scholastic) and a collection of poems and illustrations, "Neon Aliens Ate My Homework."
You can use this net worth calculator to see your net worth.
---
What he's up to now
Cannon serves as CEO for teen magazine "Celebrity High," a partner in "Tiger Beat," and chairman of TeenNick. He is Radio Shack's Chief Creative Officer since 2015, releasing the NCredible1 Wireless Bluetooth Headphones. NCredible Entertainment actively turns out music, TV shows, films, and merchandise including 2016 TV project Oxygen's "Like a Boss."
One of Cannon's most challenging film roles is the title character in Spike Lee's "Chi-Raq," for which he also co-wrote and sang. As of January 2017, he stars in the successful television series "Real Husbands of Hollywood," and in 2012 revived "Wild 'N Out," continuing to produce and star in the hit show.
Nick Cannon is also an avid philanthropist. Along with contributing to several national charitable organizations, he serves on the Board of Directors of New York's St. Mary's Children's Hospital and runs the Nicholas Scott Cannon Foundation.
---
Accolades
Cannon is the first African-American awarded Breakthrough Actor of the Year at the Cannes Film Festival for his starring role in "Bobby" (2006). He also shares Hollywood Film Festival's Ensemble of the Year award with the cast. In 2001, Cannon won Favorite Television Actor for Nickelodeon Kids' Choice Awards for his role in "All That." As the character Calvin in "Up All Night," Cannon won Outstanding Supporting Actor in a Comedy Series at the 2012 NAACP Image Awards.
More From Bankrate