Jessica Alba's Net Worth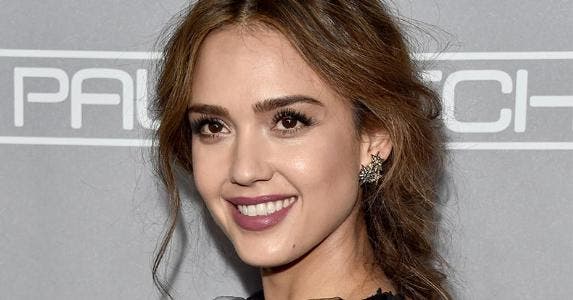 Jessica Alba
Net worth: $340 million (as of November 2016)
Year of birth: 1981
Education: Claremont High School; Atlantic Acting School
---
How Jessica Alba's net worth was built
Jessica Alba's net worth is $340 million, according to Forbes. Television and movie roles have certainly contributed to her wealth, but The Honest Co. is her main source of wealth. As co-founder, Alba's net worth got a big boost in 2015 when the company raised $100 million and was valued at $1.7 billion.
Starting out as an actress at age 12, Alba has appeared in films such as "Fantastic Four" and "Little Fockers," as well as TV shows like "Dark Angel" and "Flipper." But it was Alba's search for safe, non-toxic products for herself and her baby that fueled the co-founding of The Honest Co. in 2011.
Forbes claims Alba's net worth is around the $340 million mark, but Money Nation notes that her stack drops to around $197 million after calculating her stake in The Honest Co. and adjusting for taxes and expenses. Her company began with a product line of diapers and baby wipes, but it has since expanded to around 100 safe and eco-friendly items. Alba's success secured her a spot in Forbes' Self-Made Women's issue in 2016.
Use Bankrate's net worth calculator to see how you compare with Jessica Alba.
---
What she's up to now
Alba hasn't given up her acting career. The summer of 2016 saw the release of her movie "Mechanic: Resurrection." She continues her involvement with The Honest Co., recently launching Honest Beauty — a line of makeup and skin care products.
Alba is an avid supporter of nonprofits and social justice causes. She serves on the Board of Directors for Baby2Baby, an organization that donates baby clothing and supplies to families in need. And she is involved in charities such as Safer Chemicals Healthy Families, ONE and Habitat for Humanity.
---
Accolades
Alba has been nominated for and has won several awards for her acting, including a Golden Globe for her performance in "Dark Angel" and an Alma Award for "Machete."
She's also an author, having earned a top spot in 2013 on The New York Times best-seller list for her book "The Honest Life."
For her activism and advocacy, Alba has been recognized by the National Parenting Publication Awards, Natural Child World Eco-Excellence Awards, SheKnows Parenting Awards and the Red Tricycle Totally Awesome Awards.
ADVISER SEARCH: Want to take Jessia Alba's lead and invest in something you love? Find a financial adviser near you today.
More From Bankrate