Why FHA isn't too good to be true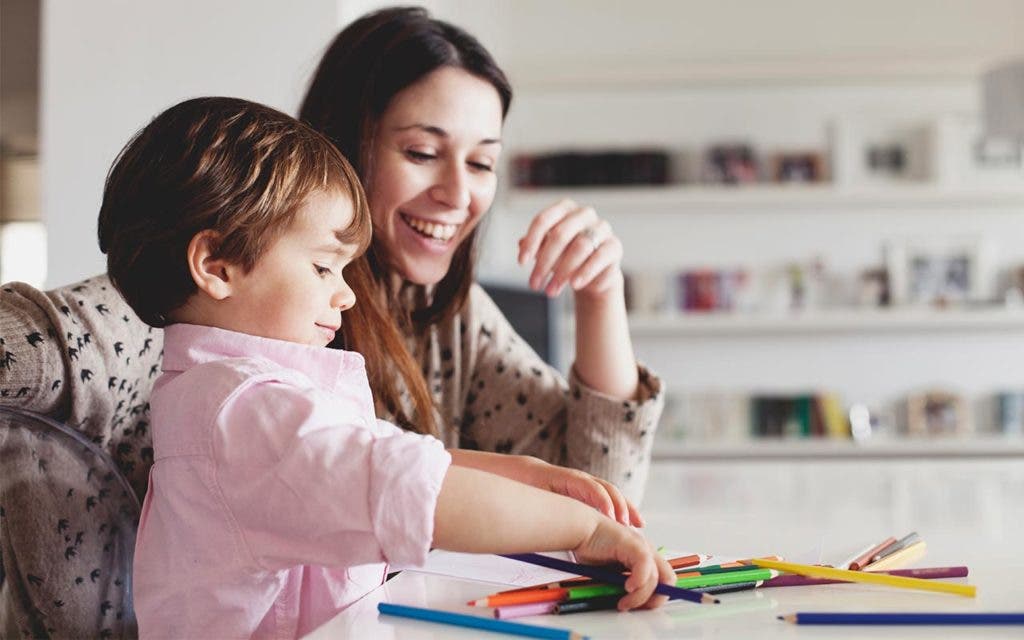 I want to answer your questions about mortgages and real estate. Email me at TheHomeHacker@Bankrate.com and you might see your question answered here. That's a brand-new email address, so I'll kick this off with a question I found on Reddit that I edited for length and clarity.
'Are FHA loans too good to be true?'
QUESTION: I am 23, make a decent amount of money and would like to buy my first house. I have a 4-year-old son. My now-ex trashed my credit while I was a stay-at-home mom for eight months. I've been wrangling my finances, and my credit score is in the low 600s. I have $10,000 in savings.
I don't want to deal with landlords anymore, and I want a place of my own. My friends have told me that an FHA loan is my only option. But reading about the FHA loan program, it seems almost too good to be true. Are there any immediate concerns I should have about an FHA loan? Should I wait to buy a house until my credit has been mended?
ANSWER: People say when something sounds too good to be true, it usually is. But an FHA loan is an exception to that rule. The FHA isn't too good to be true. Federal Housing Administration-insured mortgages exist for people like you — people who have flawed credit and enough money for a small down payment.
SEARCH RATES: It's OK if you're not perfect. Shop FHA-approved lenders today.
Mortgages for low credit scores
The FHA allows people with credit scores as low as 580 to buy homes with down payments of 3.5 percent. With a 10 percent down payment, the FHA will insure loans for borrowers with credit scores as low as 500. An FHA-insured mortgage can help you raise your son in a home of your own.
"If she's 23 and wanting to do it, I say go for it," says Elizabeth Rose, branch manager for Movement Mortgage in Dallas. "You might as well trade those rental dollars into mortgage dollars and actually get something out of it. An FHA is a great loan: You've got a low down payment, you've got tremendously awesome interest rates. Yes, it does sound too good to be true, but it is for real. It is legit."
FHA is the insurer, not the lender
Now, the FHA is the insurer of loans. It's not a lender. So you have to find a lender that will do a loan. That's not always easy; lenders have tighter restrictions than the FHA has.
Your best bet might be to avoid the nationally known banks and consult with a mortgage broker. Explain that you have a credit score in the low 600s, that you want an FHA-insured loan and that it might have to be manually underwritten. "Can you manually underwrite an FHA loan?" is a good question to ask.
Permanent payments
You ask if there are immediate concerns about FHA loans. There is a concern, but it's not immediate. The FHA is mortgage insurance. It's a government program, so I like to call it public mortgage insurance. Unlike private mortgage insurance, you can't cancel FHA insurance after you have 20 percent equity. To get rid of monthly FHA insurance premiums, you'll have to refinance the mortgage. But that's several years down the road, and you might have sold your first home and moved up to another one by then.
For someone with your credit score, the FHA costs less than private mortgage insurance.
Got a mortgage- or real estate-related question? Ask at TheHomeHacker@Bankrate.com.
For more information, read 7 crucial facts about FHA loans.
How much do mortgage lenders make?
A quiz: What are a mortgage lender's total expenses per loan, and how much does a lender profit on each loan, on average? For expenses, we're talking everything: commissions, salaries, the cost of owning or renting buildings, equipment and so on.
Expenses: $6,969. Gain: $1,773.
Expenses: $7,769. Gain: $3,169.
Expenses: $3,177. Gain: $9,669.
You'll find the answer below.
Source: A Mortgage Bankers Association survey of independent mortgage banks and mortgage subsidiaries of chartered banks in the third quarter.
SEARCH RATES: Put money in your pocket and shop today for a mortgage.
Bye-bye, refi
Mortgage rates skyrocketed after the election. The 30-year fixed averaged 3.69 percent the week before the election, and it jumped to 4.18 percent this week. That has been terrible news for people who could have, maybe should have, refinanced.
Before the election, 8.3 million homeowners would have benefited financially by refinancing, according to Black Knight Financial Services. That number has been slashed to 4 million homeowners, according to the data and analytics company.
"Though there are still 2 million borrowers who could save $200 a month or more by refinancing and a cumulative $1 billion a month in potential savings, this is less than half of the $2.1 billion a month available just four weeks ago," says Black Knight's Mortgage Monitor report.
Another perspective comes from Laurie Goodman of the Urban Institute. She says you have to cut at least three-quarters of a percentage point from your mortgage interest rate to make it worth the time and hassle of refinancing. "Using this assumption, refinancing would be economically worthwhile for 16 percent of current outstanding mortgages, down from 84 percent in 2012 and over 45 percent earlier this year," she writes.
Dasher, Dancer, Prancer, Vixen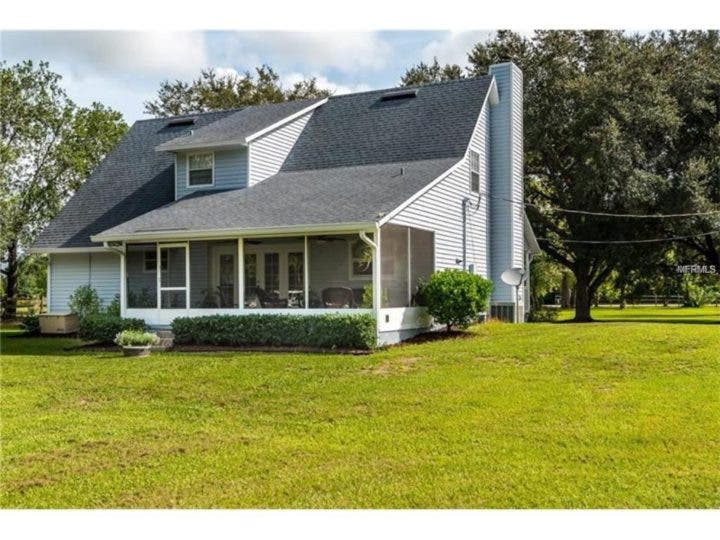 Christmas, Florida, is an unincorporated area halfway between Orlando and Titusville. There are cute street names: Jingle Road, Sled Road, Comet Street, Cupid Avenue. And here's a home for sale on Reindeer Road.
It has three bedrooms, 2 1/2 bathrooms, just 1,756 square feet. But it's on a 3.8-acre equestrian lot, which gives you plenty of room to graze reindeer and build a workshop for Santa. Asking price: $409,000. And you never have to shovel snow off the driveway.
SEARCH RATES: Celebrate the holidays today by shopping for a mortgage.
Mortgage rates this week
Borrowers can't catch a break. Mortgage rates went up for the seventh week in a row, with the 30-year fixed averaging 4.18 percent. Before the election, it stood at 3.56 percent, so it has risen more than half a percentage point since then. Investors and economists believe that rates went up in anticipation of the Federal Reserve's increase in short-term rates. Will that same Fed rate increase send mortgage rates down in the coming weeks? Maybe. I explain in this week's mortgage analysis.
Quiz answer
The correct answer is A: The surveyed lenders had average expenses of $6,969 per loan and had revenue of $8,742 per loan, for an average gain of $1,773.