No down payment money? No problem!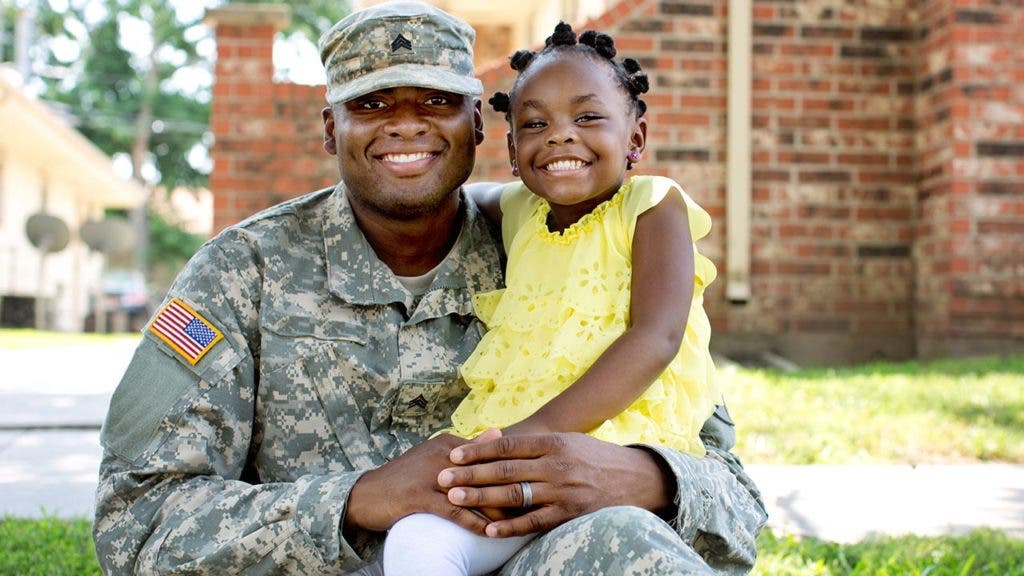 I'm so bummed that I didn't tell my Lyft driver last weekend to buy a house.
I'm pretty sure he could get a mortgage and buy a home with zero down payment.
His name was Prince (and he was funky!), and he said he rents an apartment. He's an Army veteran, he's finishing up his bachelor's degree, and he's on partial disability.
And if he's like four in five renters, he would prefer to own a home if he could afford it. And guess what? Prince might be among those renters who can afford to buy, but they just don't know it.
I won't make the same mistake again.
If you're looking to buy, please check out these programs that allow people to buy homes with no down payment.
These are solid, reputable government programs. Yes, you have to be eligible, either through current or former military service, or because of where you're buying a house. Plenty of people qualify for these programs and don't even know they can afford a mortgage, but don't let that be you.
There are two main no-down payment programs: Veterans Affairs and U.S. Department of Agriculture.
VA loans
Veterans Affairs mortgages, often known as VA loans, are available to most active-duty military, veterans, reservists and National Guard members. When you get a VA loan, you borrow from an ordinary lender and the Department of Veterans Affairs guarantees the loan. In other words, the federal government doesn't lend the money; you get a mortgage from a private lender.
For zero-down mortgages, a VA loan has a funding fee that's from 2.15 percent, 2.4 percent or 3.3 percent of the loan amount, depending on whether the borrower is or was in the regular military or in the Reserves or National Guard, and whether it's a first or subsequent VA loan.
In Prince's case, if his partial disability is service-related, then the VA will waive the funding fee.
USDA loans
Prince wouldn't be eligible for the other no-down payment loan program that I'm going to talk about, because he lives in a vast urban and suburban area where, when you land in a plane at night, you see lights all the way to the horizon in every direction. You have to drive pretty far to find a place that you'd call rural. And the other zero-down program is for rural areas.
It's the U.S. Department of Agriculture's rural development housing program. It allows people to buy homes with zero down in designated rural areas. But you might be surprised to find, via the USDA's unwieldy eligibility lookup tool, what officially counts as rural. For example, I live 20 miles south of a small city called Stuart, Florida. It has a charming little downtown and a mall. And much of Stuart, even the neighborhoods around downtown, are classified as "rural" by the USDA. People there can get mortgages guaranteed by the USDA.
To get a USDA-guaranteed mortgage, you not only have to meet the location eligibility, but you also have to have a low to moderate income and meet credit standards. There's an upfront guarantee fee of 1 percent of the loan amount, plus an annual fee of 0.35 percent, paid in monthly installments. They don't call that monthly fee mortgage insurance, even though that's what it feels like when you're paying it.
What would-be owners don't know
I like to ask mortgage loan officers what the biggest misconception is about buying a home. Usually they tell me it's about the down payment. People believe you have to save up for a 20 percent down payment. Or they know they can buy a home for less than 20 percent down, but think that it's dumb to do so because you have to pay for mortgage insurance.
People are unnecessarily delaying homeownership because of these mistaken beliefs. You can buy a home with zero down payment with the VA or USDA and not pay mortgage insurance. You can make a small down payment and pay mortgage insurance. Depending on your circumstances, it might be a good, rational decision to get a mortgage before you have saved up for a 20 percent down payment.
Listing of the week: So many red noses
Are you creeped out by clowns? You can answer out loud; I won't judge. Me, I would prefer not to live in a home filled with hundreds of stuffed clown dolls, paintings of clowns, clown statues, clown refrigerator magnets, clown figurines and tumblers bearing likenesses of Ronald McDonald. You know, like this cottage for sale in Brantford, Ontario. I think there's even a clown-shaped cover for a spare toilet-paper roll in the bathroom.
Vice uncovered the backstory of the vast clown collection. It's therapeutic, even.
I hope the sellers settle in warm Florida, get a mortgage to buy a beach cottage in Stuart with a zero-down USDA loan, and enjoy a collection-free retirement.
Mortgage rates this week
The stock market went up for most of the week, and mortgage rates hitched a ride. With the Fed on a gradual rate-raising campaign, the sooner you apply for a mortgage the better.
RTI comment of the week
Every week, Bankrate posts the Rate Trend Index, in which loan officers predict whether mortgage rates will go up, down or stay about the same in the coming week. Here's the comment of the week:
Vote: Up. Mortgage rates continued to drift steadily higher over the last week. With no major geopolitical strife and Fed officials beginning to talk more and more about reducing the size of their balance sheet, there is little reason to expect rates to improve over the coming week. I see this slow grind higher in rates continuing in the coming week.
— Michael Becker, branch manager, Sierra Pacific Mortgage, White Marsh, Maryland