Mortgages then and now: Crazy to sane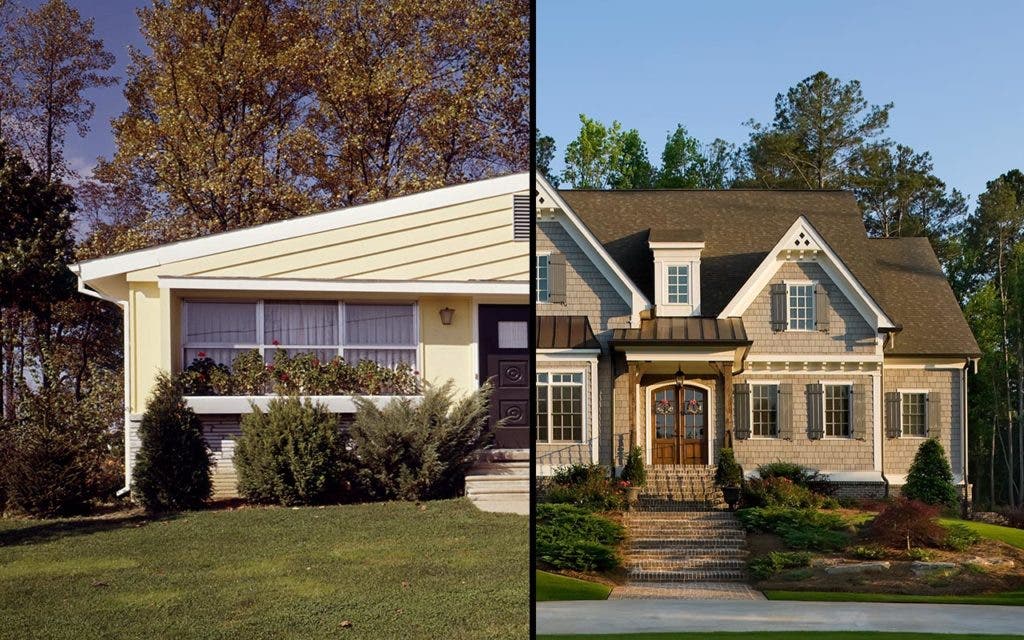 Don't expect a return to the crazy old days of fog-a-mirror mortgages.
Those were the home loans that you could get if you were able to fog a mirror held in front of your mouth and nose. In other words, anyone who could draw breath could qualify.
Those mortgages didn't literally exist, but the phrase "fog a mirror" was a dark joke during the most irresponsible period of the housing boom, roughly 2004 to 2007. In those days, just about anyone could get a mortgage, and the easy money led to skyrocketing house prices.
RATE SEARCH: Shop today for a mortgage.
No more no-doc
The biggest difference between then and now concerns documentation. Virtually every mortgage now is a "full-doc" loan, meaning it requires full documentation of income, debts, assets and ability to pay. In the mid-2000s, full-doc loans were considered old-fashioned and stodgy. Low-documentation, or "low-doc," loans were in fashion. You could get a stated-income mortgage without providing pay stubs or tax returns.
"Standards for underwriting have changed tremendously" since then, says Laurie Goodman, co-director of the Urban Institute's Housing Finance Policy Center. "You had no-doc mortgages; you had low-doc mortgages; you had no-income, no asset mortgages — and even the standards for full-doc mortgages were different. In many cases, full-doc mortgages didn't require tax returns."
Borrowers, often guided by mortgage loan officers, took advantage of low-documentation loans by lying about their incomes. In mid-2006, National Mortgage News reported that an unidentified lender had taken a random sample of 100 "stated income" loans and looked at the borrowers' tax returns. Ninety of those 100 borrowers had lied, either on their taxes or on their loan applications. If you believe their tax returns, 60 of the borrowers had exaggerated their incomes by more than 50 percent on their loan applications.
Crazy loans of yesteryear
In conjunction with mortgages that required little documentation, you had:
Interest-only mortgages, in which you weren't required to pay any principal in the first years of the loan.
Piggyback loans, in which you could buy a house without making a down payment. Instead, you got a primary mortgage for 80 percent of the home's value, plus a home equity line of credit for the rest. That allowed you to avoid paying for mortgage insurance.
Down payment assistance loans, in which you bought a house for more than it was really worth. Then the seller "donated" the excess to a nonprofit, which then kicked the money back to you as a "grant" to make the down payment.
Payment-option ARMs, which were adjustable-rate mortgages that let you choose your monthly payment. The minimum payment didn't even cover the interest accrued during the previous month. So after making a payment, you owed more on the mortgage than you had owed a month before.
When I wrote articles about mortgages in those days, I thought the above loans were downright crazy and that they were contributing to a housing bubble. But the experts told me that my fears were overblown. I often took their word for it, reluctantly. After all, they were the experts and I was a reporter who was guided by little beyond common sense.
So much documentation
In September 2006, I asked a mortgage banker if payment-option ARMs were "nightmare mortgages." He replied: "They're nightmares to the extent that people don't have them explained. I get calls all the time from people who say, 'I took this loan, I didn't understand it, my rate keeps going up. No one explained it to me.'"
The good news is that we won't return soon to those irresponsible days. Even if financial regulations are repealed or scaled back, lenders will still request a high level of documentation.
Those low-doc and no-doc mortgages, and the crazy option-ARM loans, mostly disappeared before the Dodd-Frank financial reform law was passed.
"The market said essentially these products don't make sense," Goodman says.
SEARCH RATES: Compare at least 2 mortgage lenders.
An FHA reversal
Just an hour and a half after President Trump was sworn in, the Federal Housing Administration blocked a proposed reduction in FHA mortgage insurance premiums.
The fee cut was announced Jan. 9 — 11 days before Barack Obama left office — and was set to go into effect Jan. 27, a week after Trump took office. It would have saved borrowers $20.83 a month for each $100,000 borrowed. The reduction would have cost the FHA about $5 billion in revenue in the next fiscal year, according to Ben Carson, the incoming housing secretary.
It was one of the Trump administration's first announcements because lenders need time to prepare for changes in FHA mortgage insurance fees. The new administration knew it was going to suspend the fee reduction for review. It did lenders a favor by announcing the action quickly, so lenders would have time to reset their loan origination software and get word out to loan officers.
Because the fee reduction was never put in place, no one's fees went down and no one's fees went up. They remained the same.
SEARCH RATES: Shop FHA-approved lenders today.
Too few homes for sale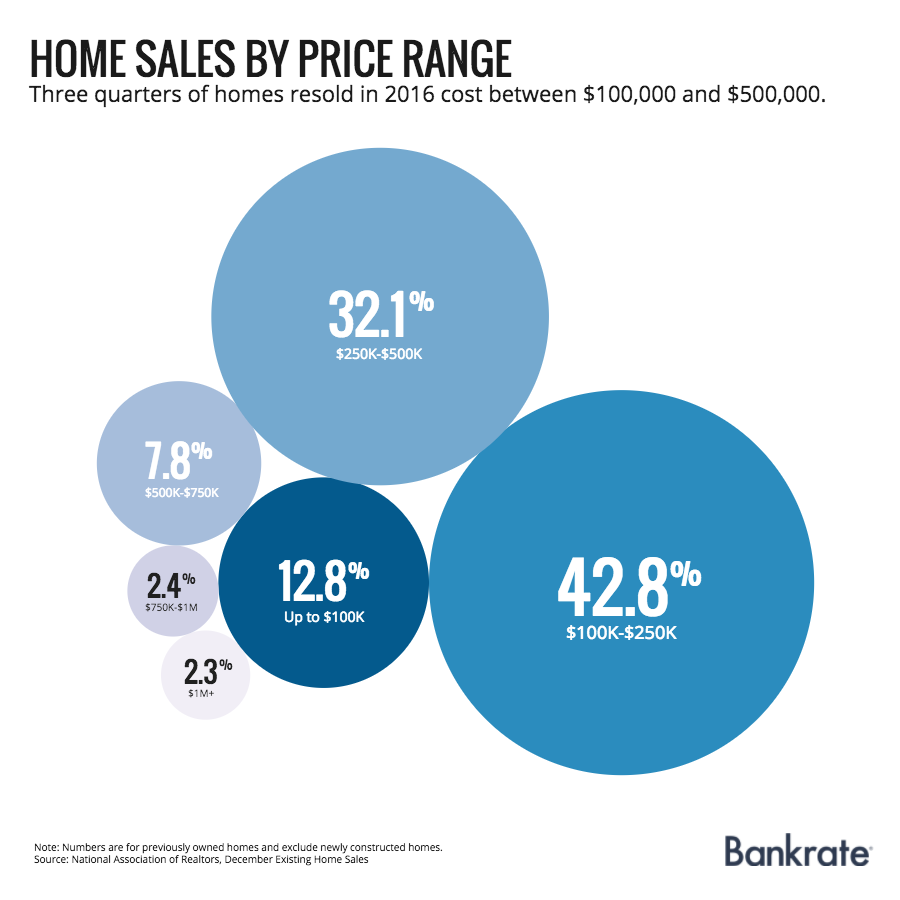 At the end of 2016, there were 1.65 million homes for resale, according to the National Association of Realtors. That's the lowest it's been since the Realtors started tracking the inventory of all housing types in 1999. At December's sales pace, there are just 3.6 months' supply of used homes for sale (not seasonally adjusted). That is decidedly a seller's market, where sellers call the shots.
So it's little surprise that home sales declined 2.8 percent from November to December. There aren't enough homes for sale to meet the demand from buyers. This is happening as a result of two issues that I can think of:
Not enough houses are being built. "More needs to be done to address the regulatory and cost burdens preventing builders from ramping up production," says Lawrence Yun, chief economist for the National Association of Realtors.
After the housing crash, millions of foreclosed homes were bought cheap by investors, who rent them out. These homes remain rentals. "Most of these rental conversions were at the lower end, and that is limiting the supply for first-time buyers," Bill McBride writes in Calculated Risk.
RTI comment of the week
Every week, Bankrate posts the Rate Trend Index, in which loan officers predict whether mortgage rates will go up, down or stay about the same in the coming week. Here's the comment of the week:
Vote: Up. Now that the Dow has broken through the 20,000 level, it appears the Trumpflation trade is back in full force. With markets expecting more growth and more inflation in the future, it will be hard for bonds to rally. Because of this, I expect to see bonds to sell off leading to higher bonds yields and mortgage rates.
— Michael Becker, branch manager, Sierra Pacific Mortgage, White Marsh, Maryland
SEARCH RATES: Find a quote for a 30-year mortgage today.