Home borrowers, watch for housing starts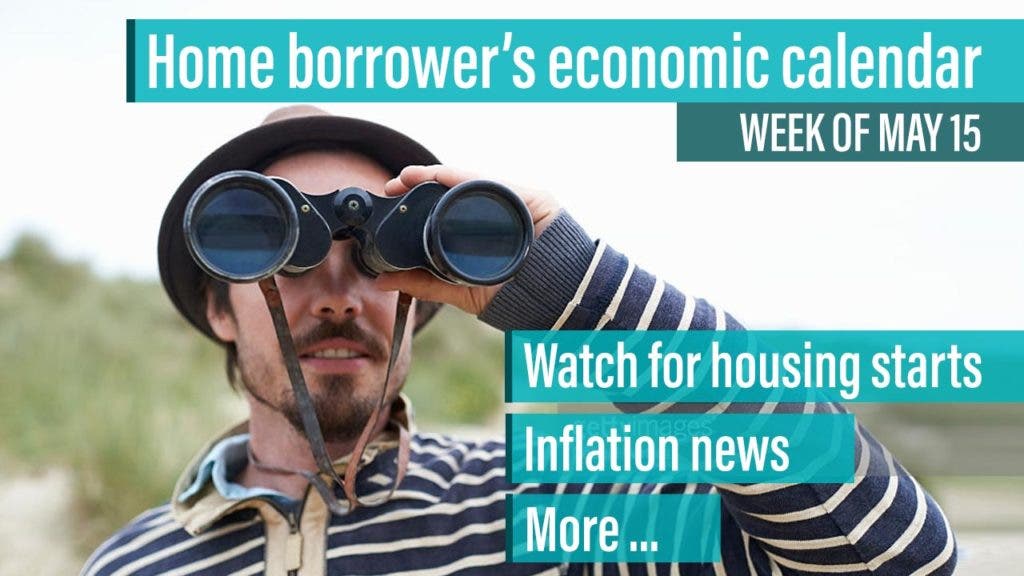 If you're scheduled to close on your loan in the next month, the safe thing to do is to lock your rate.
Not much on this week's economic calendar can move mortgage rates, but right now, the long-term trend for interest rates is upward.
Mortgage rates move up and down hour to hour, day to day, week to week. Rates are almost as likely to fall on a given day as they are to rise. But because rates are trending gradually upward, the odds are slightly against you if you float. And if you haven't started, go ahead and shop for your next mortgage.
More houses, please
The biggest economic report of the week comes Tuesday morning, with the report on housing starts in April. I'm guessing that we will see a bump compared to March, when builders started construction on homes at an annual rate of 1.215 million units.
Why an increase? Because there was a surge in construction permits issued in March. It's springtime, weather is cooperating and I doubt that builders are sitting on their construction permits. If they found people to do the work, they probably started building a bunch of houses in April. I predict housing starts reached an annual rate of 1.26 million in April, up from 1.215 million in March.
That's not enough, frankly. We need more houses than that. If housing starts reach an annual rate of, say, 1.4 million, then it's a welcome sign of strength from the economy. Such a bullish report would be enough to push mortgage rates gently higher. But I don't think it'll happen. The economy isn't growing rapidly enough. If you're buying a new home, get a new mortgage!
Prices aren't moving much
I'm cautious about the economy because of the anemic report on inflation that came out last week. The core Consumer Price Index (all items excluding food and energy) fell to 1.9 percent year-over-year in April. Core CPI hasn't been this low since August 2015.
The inflation news is good for mortgage shoppers because it reduces the likelihood of interest rate increases. Treasury bond yields fell after the CPI report was released Friday, and so did mortgage bond yields. And the CME Group's FedWatch Tool reflected that traders are pricing in a 74 percent likelihood that the Fed will hike short-term interest rates next month, down from an 83 percent probability the previous day.
Am I a scaredy-cat? Yes
My recommendation that you lock your rate is based on my inherent caution when it comes to gambling with mortgages. I prefer to lock a mortgage rate when I'm roughly 30 days from closing because I would rather avoid a rate increase than grab a rate decrease.
You might feel more comfortable with risk than I am, so you maybe floating your mortgage rate doesn't bother you. The most important thing is to shop around for a mortgage to get the best deal.