Home borrowers can feel safe floating their rate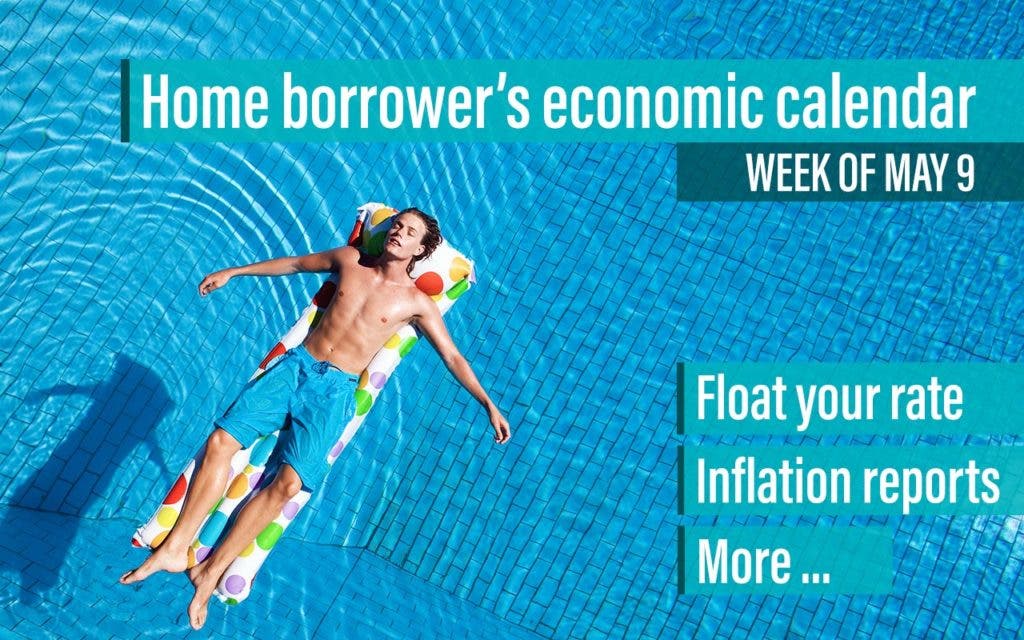 You're probably safe floating your mortgage rate all this week. The economic calendar is light. Feel free to shop for a mortgage without having to rush to beat a rate increase.
The highlight of this week's calendar comes Friday morning, with the release of the Consumer Price Index for April. The CPI report is sorta-kinda important:
Important because it gives investors some insight into the future of monetary policy. With the Federal Reserve at the beginning of a rate-hiking campaign, everyone wants to guess what pace the Fed wants to move.
Sorta-kinda because the Fed's monetary policymakers don't pay a whole lot of attention to the CPI.
Instead, the Fed focuses on the Personal Consumption Expenditures price index. The PCE is less volatile than CPI, so the Fed believes the PCE serves as a more accurate indicator of longer-term trends. The core PCE, which measures inflation excluding food and energy, showed that prices rose 1.6 percent in the 12 months ending in March. The core CPI for the same period was 2 percent.
Hitting the 2 percent target
The Fed wants to get inflation up to 2 percent. So if the Fed relied on CPI, it would declare victory because core CPI is running at 2 percent. As a result, the central bank probably would raise interest rates a little more quickly to keep inflation under control. But by relying on the lower PCE inflation figures, the Fed believes inflation could stand a little more encouragement.
You see higher inflation, right?
The way home prices and rents have been rising, you might scoff at the notion that inflation is tame. Both the CPI and the PCE measure rents and, indirectly, home prices (what they call "imputed rents"). But the PCE assigns less weight to rents than the CPI does.
Because PCE is not volatile, we almost surely won't see a surprisingly high number when the report is issued at 8:30 a.m. Friday (all times eastern). That's the main reason I believe you can safely float your mortgage rate this week. If you believe I'm wrong, and that inflation has gained momentum lately, then lock your rate by the end of the business day Thursday.
Any way you look at it, mortgages are affordable by historical standards. You can get a good deal by comparison-shopping for mortgages.
Other than PCE, there aren't many market-moving reports scheduled this week. The Producer Price Index comes out at 8:30 Thursday. It measures inflation that businesses see. It's not a big mover of mortgage rates.
The report on April retail sales will be issued at 8:30 Friday, the same time as the PCE. Retail sales are a barometer of how the overall economy is doing, but the report doesn't affect mortgage rates much.