First the loan, then the home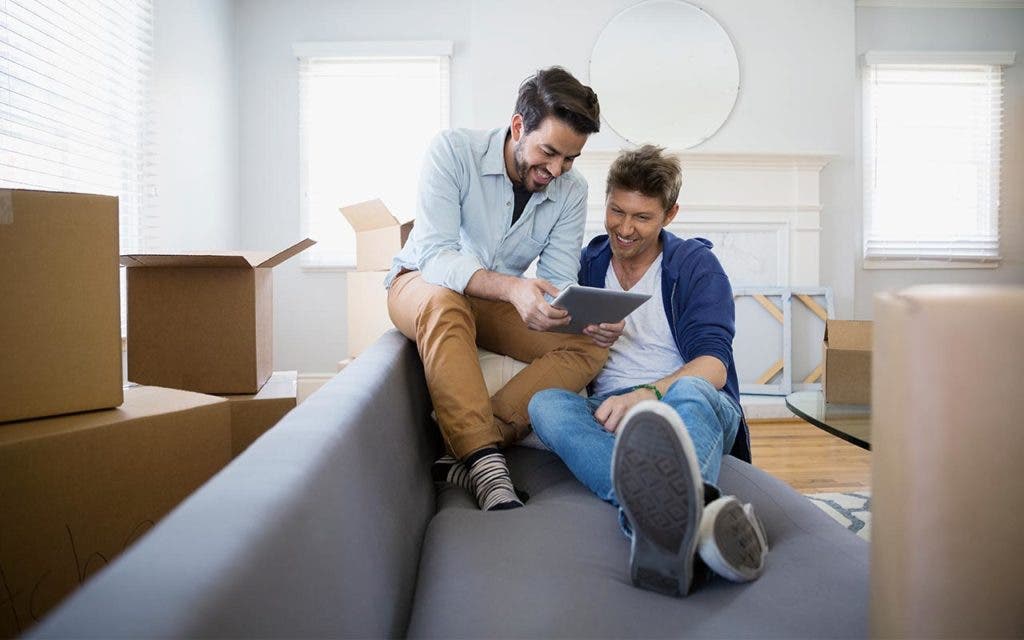 I often advise people to shop for a mortgage before they shop for a house. When you get prequalified or preapproved for a mortgage, you know how much you can borrow. And when you know how much you can borrow, you don't waste your time looking at houses you can't afford. (That's what HGTV is for.)
But it turns out there's another reason to find out about mortgages before you find the house: You're more likely to be satisfied with the borrowing process.
SEARCH RATES: Start by finding a mortgage today.
House is worse to search first
"Satisfaction among customers who wait until they find a home to look into mortgage options is 92 points lower than among those who look into mortgage options before their home search," according to J.D. Power's 2016 mortgage origination survey.
The study measures customer satisfaction on a 1,000-point scale. The average satisfaction score among homebuyers was 840, so that 92-point difference looms large.
According to J.D. Power: "Customers who say they chose their lender primarily because of price/rate or based on the recommendation of a Realtor/builder are significantly less satisfied than those whose choice is based on other reasons."
Let's look at the last half of that explanation. People are happier when they choose their mortgage lender and less happy when they use a lender recommended by the real estate agent. Think about that for a sec. Does that surprise you?
A real estate agent is going to recommend a loan officer who makes sure the deal closes, and that it closes on time. Those are the agent's priorities. But you have other priorities in addition to those: You want a loan officer who explains the process, answers questions promptly and recommends an appropriate loan. That's why it's a good idea to find the lender on your own. Naturally, I recommend using Bankrate's mortgage lender search engine.
SEARCH RATES: Lo and behold, here's where you search for mortgage lenders.
The secretary sells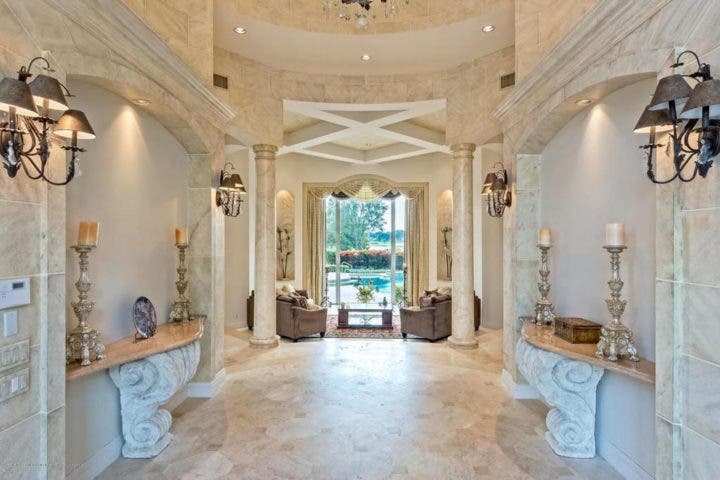 Ben Carson, who is nominated to become the next secretary of Housing and Urban Development, is selling one of his Florida homes.
Carson is asking $1.2 million for the 5-bedroom, 4 1/2-bathroom home in the upscale Ibis gated community in West Palm Beach. The 7,677-square-foot home has a 680-square-foot master bedroom. It has 22-foot ceilings, so I'll bet Carson had a heck of a Christmas tree when he lived there. I live 20 minutes away, but I can't afford to move up: The property taxes are $25,000 this year.
Carson conducted his own move-up this year. In June he shelled out $4.375 million for an 8,782-square-foot house. It has a view of Old Palm Golf Club's 15th fairway and green.
Stubbing out cigs
The agency soon to be led by Carson, the Department of Housing and Urban Development, is banning smoking from all subsidized housing. The ban on cigarettes, cigars and pipes will apply to housing units, offices, indoor common areas and outdoors up to 25 feet from any building belonging to public housing. It doesn't apply to Section 8 housing. In all, the rule will affect 1.2 million housing units; 940,000 of those units didn't ban smoking yet.
The rule "will create healthier homes for all of our families and prevent devastating and costly smoking-related fires," secretary Julian Castro said. The department estimates that the ban will save $16 million to $38 million a year in maintenance costs, and prevent $38 million a year in fire damage.
What's in: Electronic cigarettes, because there is little evidence that they cause catastrophic fires or increase maintenance costs.
What's out: Medical marijuana. In states where medical marijuana is legal, it can't be smoked in and around public housing. And hookahs, even for residents for whom smoking through a communal waterpipe is a cultural tradition. The department says that "smoking a hookah, as a significant cultural practice, does not itself provide a reason for exclusion from this policy."
What's up with mortgage rates
Mortgage rates went up for the ninth time in 10 weeks. The good news is that they aren't rising as fast as they were a few weeks ago.
The benchmark 30-year fixed-rate mortgage rose this week to 4.15 percent from 4.13 percent, according to Bankrate's weekly survey. This is the highest the 30-year fixed has been since Dec. 30, 2015. It was 4.15 percent that week, too.
The Federal Reserve's monetary policy committee is scheduled to meet next week, and mortgage rates usually don't move much in the week preceding a Fed meeting. The Fed is expected to raise a short-term interest rate by a quarter of a percentage point. Economists and mortgage bankers say that the increase already has been "baked into" mortgage rates.
SEARCH RATES: You can still get a good deal today. Shop mortgage rates today.
RTI comment of the week
Every week, Bankrate posts the Rate Trend Index, in which loan officers predict whether mortgage rates will go up, down or stay about the same in the coming week. Here's the comment of the week:
Vote: Down. This is an odd situation. The Federal Open Market Committee meets next week, and a rate hike is highly likely. However, this has already been priced into the Treasury markets. The daily tech is very bullish (higher prices, lower yields) and should dive rates down slightly in the coming week.
—Dick Lepre, senior loan adviser, RPM Mortgage, Alamo, California