Home borrowers: What to watch for this week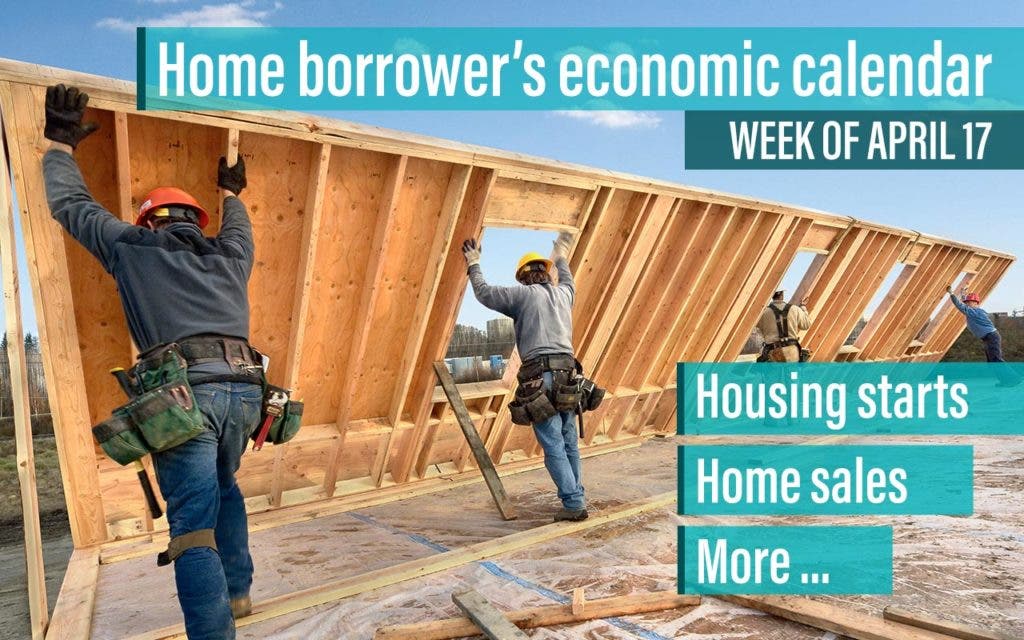 When should you lock your mortgage rate? That's the question on every homebuyer's mind after the loan is approved but before the closing date. Consider this blog one of your key financial tools, as I preview the economic calendar.
Each Monday, I point out the data releases that could have an impact on mortgage rates. This gives you a heads-up about any economic reports that have potential to cause mortgage rates to move sharply — up or down.
Red flags this week
There isn't anything on this week's financial calendar that's likely to cause mortgage rates to spike higher. Only a couple of items have that potential, and neither is on this week's calendar. What are they? The monthly employment report, which comes out on the first Friday morning of the month, is often the biggest market mover. And when the Fed's rate-setting committee meets every six weeks or so, there's often a reaction in the mortgage market. Neither of those are on the schedule this week.
Still, this week's calendar has items that have the potential to nudge mortgage rates a little in either direction. Here are the main things to watch for this week if you have applied for a mortgage recently.
Tuesday: Housing starts, permits
The most important economic data of the week comes out at 8:30 a.m. Tuesday, in the New Residential Construction report on housing starts and permits for March. (All times eastern.) The consensus estimate is that builders started constructing dwellings at a seasonally adjusted annual rate of around 1.26 million units in March.
For mortgage borrowers, the danger is that the number comes out far above the consensus. If homes were started at an annual rate of 1.4 million or more in March, then you might see upward pressure on mortgage rates. Bigger-than-expected construction numbers would be a sign that the economy is heating up faster than we think. It would be a sign that more people are finding well-paying jobs.
If you or your loan officer believe there's a good chance that housing starts and permits will do far better than expected, then lock your rate today. Me, I wouldn't worry that we'll have an especially strong report on housing starts.
Friday: Existing home sales
The National Association of Realtors' report on existing home sales in March comes out at 10 a.m. Friday. Home resales are expected to rise to a seasonally adjusted annual rate of 5.6 million. If the sales pace is way above that, you might see a sell-off in bonds, with an accompanying modest rise in mortgage rates. I doubt it will happen.
The existing home sales report isn't as influential as the report on housing starts, because a home resale doesn't create as many jobs as new home construction does.
Friday: Kashkari speaks
Neel Kashkari, president of the Federal Reserve Bank of Minneapolis and a member of the Fed's rate-setting committee, is scheduled to speak at 9:30 a.m. Friday. The venue is Hamline University's annual Community Economic Development Symposium, in St. Paul, Minnesota.
When the Fed hiked the federal funds rate last month, Kashkari was the sole dissenter, arguing that it was too early to tighten monetary policy. Kashkari recently has argued that the biggest banks need to set aside more capital to absorb losses in a downturn.
In his appearance at Hamline, Kashkari will be interviewed by a newspaper columnist "about the state of the economy, the role he sees local community developers play in our financial health, and what lies ahead in the future for community development corporations (CDCs)." You never know with Kashkari, but I doubt he will say anything incendiary that will change markets.
Selling your house and buying another? Find the best mortgage deal today.