As mortgage rates rise, do home prices fall?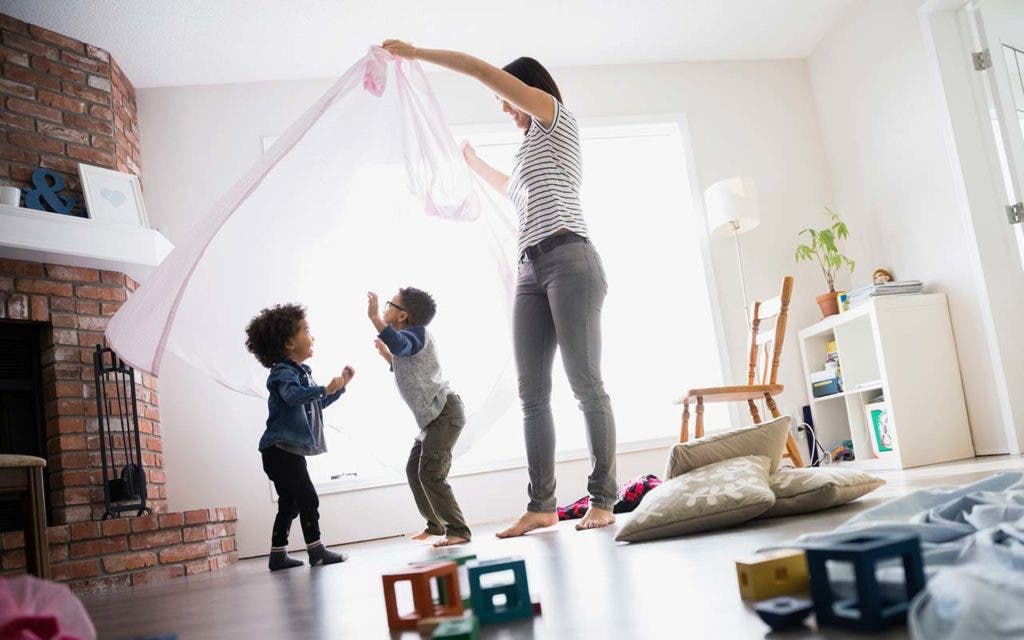 Mortgage rates have been rising in a hurry, from 3.69 percent before the election to 4.31 percent at year's end. At least first-time homebuyers can take comfort that home prices will fall, right? I mean, don't home prices go down when interest rates go up?
Nah, that doesn't happen. Sorry to burst your bubble, first-timers, but home prices aren't going to fall. They almost surely will keep going up in 2017 unless we're hit by a recession.
"It appears that rising interest rates in a healthy economy generally produce higher home prices," housing scholar Bing Bai says.
SEARCH RATES: Found a home, even in a seller's market? Comparison-shop mortgage rates today.
Mortgages and home prices
Bai, a research associate for the Housing Policy Finance Center at the Urban Institute, looks back at what happened to home prices at times when mortgage rates climbed quickly:
The 30-year fixed averaged 6.97 percent at the end of 1993, then jumped to 9.04 percent at the end of 1994 — an increase of more than 2 percentage points in a year. Home prices increased 2.6 percent that year, according to the Federal Housing Finance Agency.
Mortgage rates averaged 6.75 percent at the beginning of 1999 and hit 8.69 percent in the middle of 2000 — rising almost 2 percentage points in a year and a half. Home prices increased 10.1 percent in those 18 months.
Even worse news for first-time buyers: With mortgage rates rising, we might see more homeowners staying put and fixing up their houses rather than selling and moving up to nicer or bigger digs.
"The borrowers may be reluctant to sell their current homes because they will face a higher mortgage rate on new purchases," Bai says. So starter homes might be scarce in 2017.
Try Bankrate's mortgage calculator to determine your house payment, or to find out the effect of making extra payments.
Reason for hope
If there's a glimmer of good news for would-be homebuyers, it's that higher mortgage rates have sharply curtailed refinancing activity. That means fewer people are getting mortgages, so lenders will have to become more competitive. I can think of a few ways that lenders can vie for the business of homebuyers, especially first-timers:
Lenders can loosen lending standards. Back in 2000, lenders relaxed requirements by slightly increasing debt-to-income and loan-to-value ratios, says Laurie Goodman, co-director of the Housing Policy Finance Center. I think we'll see lenders do that again in 2017 and beyond, and I hope they cut borrowers some slack on credit scores. The average credit score on all new mortgages was 728 in November, up from 721 in November 2015, according to Ellie Mae. That's too high.
Lenders can make it easier to apply for a mortgage, reduce the amount of documentation that applicants have to provide, and communicate better during the underwriting process. These improvements already are in progress. During much of the Obama administration, lenders spent their technology staff time and money complying with regulations. Now they're shifting those resources to make online applications simpler, to automate documentation (so you don't have to provide paycheck stubs, for example) and to set up notifications so you'll know what's going on with your loan.
Lenders (and folks like me) can get the word out that you don't have to have a 20 percent down payment to buy a house. Some banks have programs that let buyers put just 3 percent down, without having to pay mortgage insurance. These programs have income limits, or are available to buy homes only in certain low- to moderate-income neighborhoods. Then there are FHA-insured mortgages, which allow down payments as low as 3.5 percent and don't have income limits or geographical restrictions.
RATE SEARCH: Get prequalified today with mortgage lenders you'll find on Bankrate.com.
Mortgage rates this week
During the fourth quarter of 2016, mortgage rates never fell week to week. The 30-year fixed rose just one-hundredth of a percentage point this week, finishing the year at 4.32 percent. Mortgages have gone up nine weeks in a row, and 12 of the past 13 weeks. The exception was the week when the 30-year fixed didn't change compared with the previous week.
The 30-year fixed averaged 3.79 percent in 2016. That was the average for all of 2012, too. They're the years with the lowest rates in the 31-year history of Bankrate's weekly mortgage rate survey.
SEARCH RATES: Enough with numbers. Let us help you find a fair mortgage rate.
How much do you know?
A mini-quiz:
First question: What's the homeownership rate in the United States?
Second question: What's the homeownership rate in India?
You'll find the answers below.
Reader question: Refi a co-op?
I welcome readers to email me at TheHomeHacker@Bankrate.com with questions about mortgages and real estate. Here's a question from Sam:
Question: I bought a co-op in New York a year ago. I have paid 40 percent of my gross mortgage (monthly mortgage and extra payment toward principal). Is it better to refinance to buy another property?
Answer: Sam is asking about a loan on a co-op, and that complicates things because the loan isn't a regular mortgage. Co-operative residential buildings are uncommon outside of New York City. With a co-op, you don't own your living space. Instead, you own a share of the building, and that gives you the privilege of occupying a living unit there. (With a condominium, on the other hand, you own the unit, so it's easier for the lender to foreclose and toss you out if you stop paying.)
Co-ops are run by boards that can apply all manner of restrictions. They can ban loans altogether and require buyers to pay cash. If they do allow buyers to get loans, they can impose high loan-to-value limits. For example, you might have to put up a down payment of 50 percent or more. They can require you to have enough in reserve to pay the purchase price.
Spell it out
Sam says he has contacted his co-op board and they will allow him to do a cash-out refinance up to 80 percent loan-to-value. He has 40 percent equity, which means that he has roughly 60 percent loan to value. That means he can refinance (to a lower interest rate, I hope) and pull out 20 percent of his equity to put down on another property.
I admit the prospect of doing this makes me feel a little queasy, partly because I'm a rule-follower, and I fear breaking rules that I'm not aware of. My advice for Sam is: Make sure you are crystal clear with the co-op board that you intend to spend your cash-out refi money on a property that you don't plan to live in. Ask if they require you to have liquid assets in reserve. And ask what happens if the building's value falls. Will they require you to contribute additional equity?
I ask that last question because New York property values declined 0.2 percent from September to October, according to the S&P CoreLogic Case-Shiller home-price index. (Values were up 1.7 percent year over year.) Properties aren't guaranteed to hold their value. Beware of borrowing to your limit at an uncertain time like now, with a new president about to take office.
SEARCH RATES: Start out right by shopping today for a mortgage.
A different kind of resolution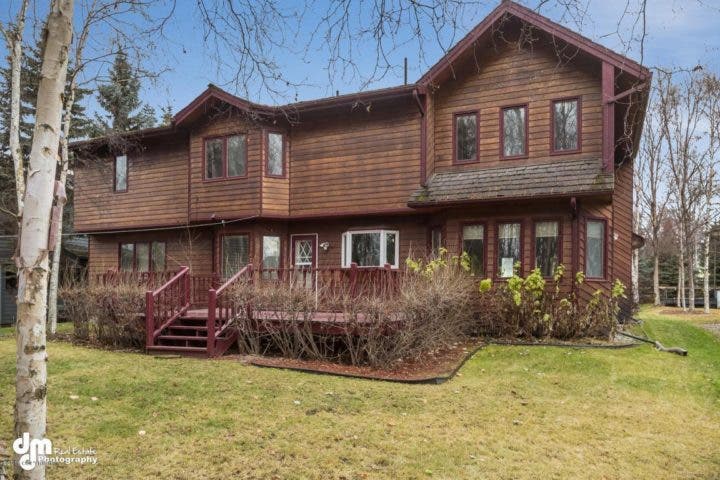 Just in time for New Year's, this home for sale is in Resolution Pointe, a subdivision in Anchorage, Alaska. Asking price is $599,000 for five bedrooms and four bathrooms on a quarter-acre lot about an 18-minute drive from downtown.
Quiz answers
Whichever country you survey, residents almost always underestimate how many of their fellow citizens own their homes, according to a 40-nation survey (PDF file) by Ipsos Public Affairs.
The U.S. homeownership rate is 63 percent, but when Americans were asked, the average guess was 47 percent.
Indians were off by the most. In India, the homeownership rate is 87 percent, but the average guess was 44 percent.