Are mortgage standards too strict?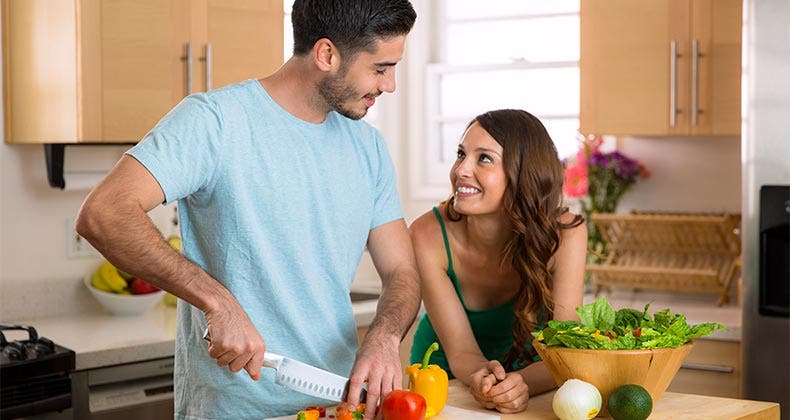 Let's start with a factoid about homebuyers who get mortgages: When lending standards were lax in the 2nd quarter of 2005, 39% of homebuyers had credit scores of 740 or higher. In this year's 2nd quarter, 67% did.
Today's mortgage borrowers are much more creditworthy than buyers in the most frantic days of the housing boom. That's a good thing, right?
Not really, writes housing analyst Laurie Goodman of the Urban Institute, in an essay called "Squeaky-clean loans lead to near-zero borrower defaults — and that is not a good thing."
"A near-zero default environment is clear evidence that we need to open up the credit box and lend to borrowers with less-than-perfect credit," Goodman writes.
RATE SEARCH: Ready to shop for a mortgage? Find the best deal today.
Wait, what?
That pop-pop-pop you hear in the distance is the sound of people's minds being blown as they read that. Isn't the goal to create loans that never have late mortgage payments, with zero foreclosures? No: That would be like enforcing a 30 mph speed limit on highways to eliminate fatal accidents. We're willing to accept thousands of deaths in exchange for convenience and freedom. (This is my analogy, not Goodman's.)
MORE: Getting a mortgage with imperfect credit.
Goodman isn't arguing that we need to return to the days when you could qualify for a loan if your breath could fog a mirror. She's saying that society would fare just fine if more people with less-than-stellar credit could qualify for mortgages. Even if more of those loans end up delinquent and in foreclosure.
According to the Mortgage Bankers Association, lenders spent about 1 hour on each mortgage application in 2002. In 2015, lenders spent 5 hours on each application because of stricter regulations and skittish investors. Here's the kicker: mortgages originated in 2002 performed well; lending standards didn't get sloppy until 2004.
Of the mortgages made between 2011 and the 2nd quarter of 2015, just 0.18% have defaulted, according to Fannie Mae. In the relatively responsible lending years of 1999 to 2003, 0.79% of mortgages defaulted within 5 years. That rate was 4 times higher, but it still was less than 1%.
"Our analysis suggests that given this environment of meticulous underwriting, borrowers with lower credit scores may well perform better than their counterparts performed in the past," Goodman concludes. "Put simply, it's time to lend again to borrowers with less-than-perfect credit."
MORE: How your credit score affects your mortgage rate.
Mortgage rates this week
Mortgage rates remained at their near-standstill this week after the so-so jobs report.
It's good news for homebuyers because interest rates on home loans continue to hover just above the modern-day record low. The lower the rate, the more homebuyers can afford to borrow.
The benchmark 30-year fixed-rate mortgage fell this week to 3.56% from 3.57%, according to Bankrate's weekly survey of large lenders. The benchmark 15-year fixed-rate mortgage rose to 2.87% from 2.86%. The benchmark 5/1 adjustable-rate mortgage fell to 3.07% from 3.09%. The benchmark 30-year fixed-rate jumbo mortgage fell to 3.54% from 3.57%.
(More blog after the rate table.)
Home listing of the week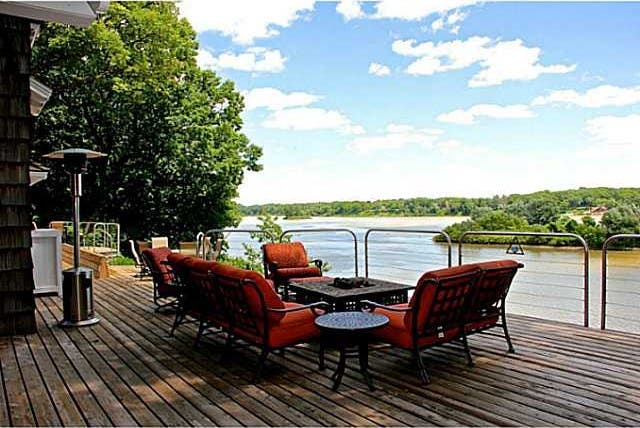 Three weeks ago, I noted that half the homes sold in San Jose, California, sell for more than $1.085 million. In other words, your typical house in San Jose costs more than a million bucks. I wondered whether I could find a single house for sale in Toledo, Ohio (where I lived for 9 years) at that price.
I present to you the most expensive house within the city limits of Toledo that I found in Realtor.com's listings: 4,233 square feet, 5 bedrooms, 5 bathrooms on a high bluff overlooking the Maumee River, for an asking price of $739,000.
I have a friend who lives a mile north, with a similar view, and every time I go there I stand on the back deck and gawk for 15 minutes. This house's view seems just as spectacular, and can be had for less than 800 grand. The status is listed as "Contingent."
In the Realtor.com listings, a few pricier houses are listed as having Toledo addresses, but they're really in the suburbs of Sylvania and Ottawa Hills.
RATE SEARCH: Selling your house and buying another? Find the best mortgage deal today.
S'cool buses
You're watching this season of "Married at First Sight," right? One of the dudes in the FYI reality series, Tom, lives in a tour bus that's been converted into a motor home. It's not a home that you would want to show to your bride shortly after you met and married her.
But check out these 9 buses that have been converted into tiny houses. These little homes are intriguing and cute.
MORE: Financing a tiny house.
Tweet (quack?) of the week
Have you ever seen this giant duck on Route 24? This iconic building is listed on the National Register of Historic… pic.twitter.com/jKXnmwApio

— Untapped Cities (@untappedcities) September 6, 2016
Let's talk stats
If you bought a house between the beginning of April and the end of June, you weren't alone. Homebuyers got $297 billion in mortgages during the 2nd quarter of this year, the highest dollar amount since the 2nd quarter of 2007, according to Black Knight Financial Services.
RATE SEARCH: Compare at least 2 mortgage lenders.
Millennials are bullish on housing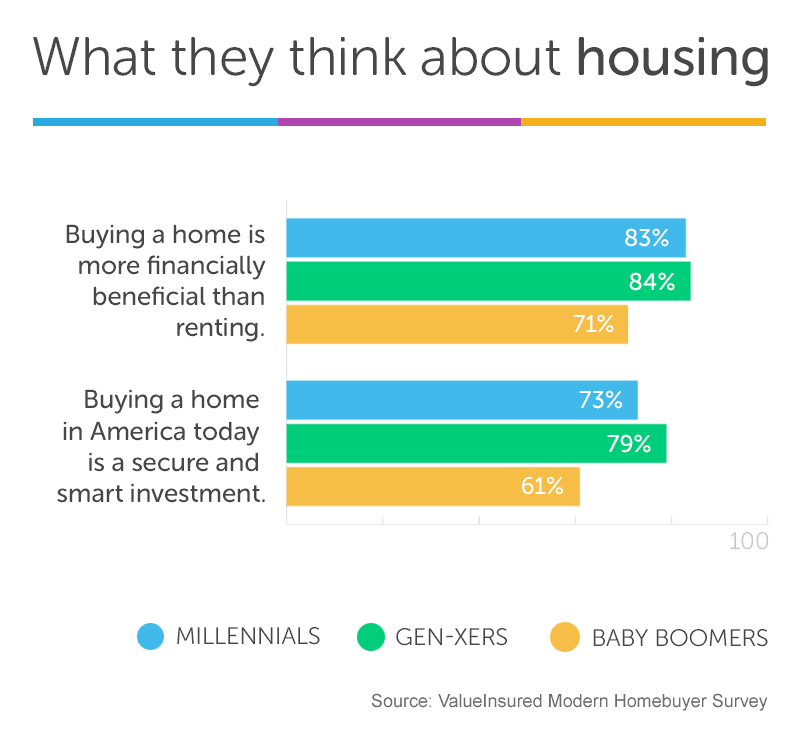 There's a stereotype that millennials are skeptical of homeownership because they saw their elders suffer after the 2008 economic meltdown. But millennials have more enthusiasm for homeownership than baby boomers have. That's according to a survey commissioned by ValueInsured, a company that sells down payment protection.
RTI comment of the week
Every week, Bankrate posts the Rate Trend Index, in which loan officers predict whether mortgage rates will go up, down or stay about the same in the coming week. Here's the comment of the week:
Vote: Unchanged. The Treasury market has gotten strange. The short-term technical cycles I use to forecast have gotten shorter and flatter. This indicates that traders are nearly completely uncertain about where rates are going. Why? Uncertain economic fundamentals. Uncertainty about the November election. Uncertainty about the effects of negative interest rates. Uncertainty about the economy of China.
— Dick Lepre, senior loan adviser, RPM Mortgage, Alamo, California
Robber the Builder
Read the advice our Real Estate Adviser gives a man who trusted a homebuilder to give him a mortgage. The builder turned him down for the loan (after initially giving a preapproval), then kept his down payment for defaulting on his purchase agreement.