Animal owners want what in their homes?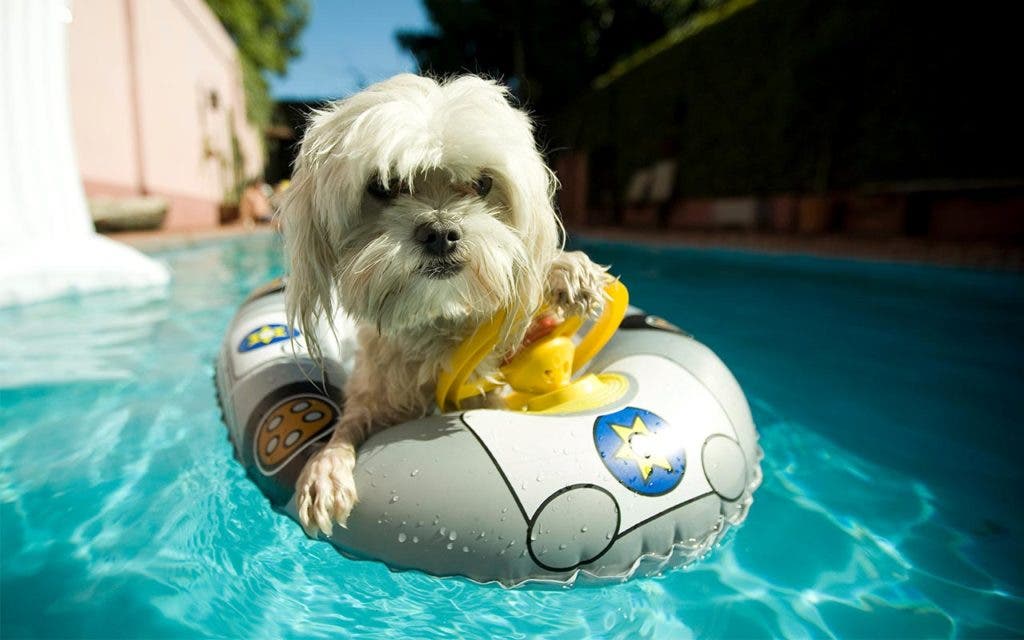 "Tell the chauffeur to prepare the Bentley for Fido, for we must proceed posthaste to the groomery."
I imagined a butler being told this when I read a report from the National Association of Realtors, titled "Animal House: Remodeling Impact." It gives an interesting insight into how other people live.
Here's the data that caught my eye — specifically, the two items at bottom:
Mmmkay, so 3 percent of animal owners want their homes to have an animal pool and another 3 percent want built-in feeding dishes and beds. I live a sheltered life, because I've never even heard of an animal pool. I've never seen built-in pet dishes and beds. I suppose I could search for these amenities on Pinterest, but I'm kinda bummed out at the thought that some people have them. Their pets must live a ruff life.
It's like the first time I read about a mansion with a gift-wrapping room. Seriously? A gift-wrapping room? You mean, some people don't sit on the bed or the living-room floor to wrap presents? They don't store a box full of wrapping paper and ribbon under the bed? They set aside a room for that?
That's my reaction to the notion of animal pools and built-in dishes and beds.
If I could afford a home with an animal pool and built-in dog dishes and cat beds, I'd keep my modest house and buy a Ducati Panigale with that money instead. That's the sensible thing to do. For me, at least. But I hafta accept that some people have different sensibilities.
It would be cool to have a cat litter closet, though.
RATE SEARCH: Put in a pet pool by getting a home equity line today.