Airbnb hosts struggle to refi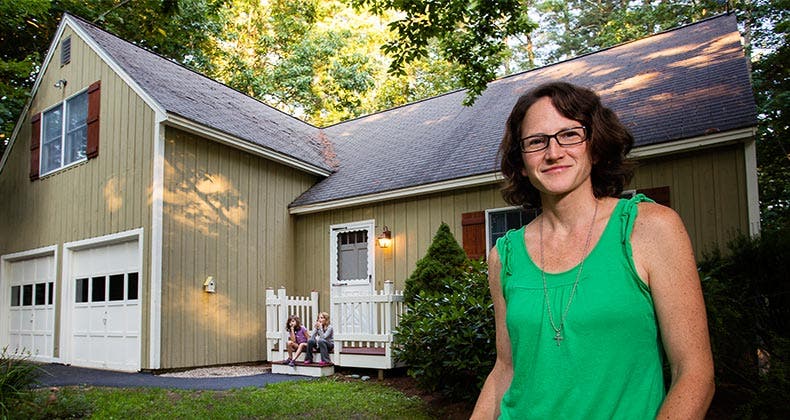 Do you rent out space in your home through Airbnb, and want to refinance your mortgage? Be prepared to undergo scrutiny from lenders. And, as always, it pays to shop around when you get a home loan.
See: How to refinance a house you're renting out.
The Wall Street Journal reported last week that banks sometimes classify homes as investment properties when the owners are Airbnb hosts for much of the year, even when the owners live on the premises full-time. When a home is classified as an investment property, the lender charges a higher interest rate and often requires a lower loan-to-value ratio, meaning the owner has to have more equity in the property. As a result, some banks reject Airbnb hosts who apply to refinance their loans, or they quote higher interest rates.
RATE SEARCH: Try shopping today for the best mortgage deal on Bankrate.com.
The Journal profiled the owners of 2 properties:
A man in Seattle who rents out a cottage in his home's backyard. He was rejected when he tried to refinance his home equity line of credit, but then found a local lender that was willing to refinance the HELOC.
A couple in San Francisco who rent out space in their home for much of the year. They applied to refinance the mortgage, but the bank classified their home as an investment property and quoted them an interest rate that was half a percentage point higher than they would have paid if their house had been classified as a regular, owner-occupied home. They didn't refinance.
Airbnb's Nick Papas says, "These are isolated anecdotes and they are incredibly rare."
Chris Lehane, Airbnb's head of public policy, told the U.S. Conference of Mayors this summer that a typical Airbnb host earns $7,350 a year by using the service. The typical single-property host rents the listing an average of 66 days a year, he said.
Classifying it as an investment
Problems with lenders can arise when homeowners collect a lot of income from Airbnb rentals, or when they rent out their rooms or entire homes for much of the year — more than the typical 66 days. At a certain point, not always clearly defined, the lender thinks of the borrower as being more of an innkeeper than a homeowner. The result: the lender classifies the property as an investment rather than an owner-occupied home.
That might seem odd to some Airbnb hosts, who look upon their rental income as a qualifying factor when they apply to refinance. After all, the more you earn, the more creditworthy you are, right? But that's not necessarily how all banks look at it. They charge higher interest rates on investment properties because those mortgages are riskier.
What to do
If you find yourself in the "incredibly rare" situation of having your home classified as an investment property because you're an Airbnb host, apply elsewhere. Other lenders might define an investment property differently.
See: 5 tips for financing investment property.
"We always were willing and able to lend to consumers who use Airbnb to rent their bedroom," says Viral Shah, head of capital markets for Better Mortgage, an online mortgage lender that is licensed to lend in 8 states and the District of Columbia. He says Airbnb hosts are resourceful and creditworthy. "The crux of the issue is it seems a lot of these big banks aren't giving consumers owner-occupied treatment, even though they are living in the property — and we do."
If the borrower really lives in the home, Better Mortgage doesn't see Airbnb hosting as an issue, Shah says. A loan application might get more scrutiny if the borrower rented out a room year-round, but "we haven't really seen any instances where the consumer is going to rent out the room 365 days a year," he says.
Let's be honest
If you're an Airbnb host, you have to disclose that fact, and the resulting income, to the lender. Because Airbnb reports the rental income to the Internal Revenue Service, the lender will find out whether or not you volunteer the information. Deposits from Airbnb rentals will show up in bank statements, too, and lenders scrutinize those.
See: Documents the mortgage lender will want from you.
RATE SEARCH: Shop today for a mortgage refinance.