A Texas-sized tumble in housing prices? Don't count on it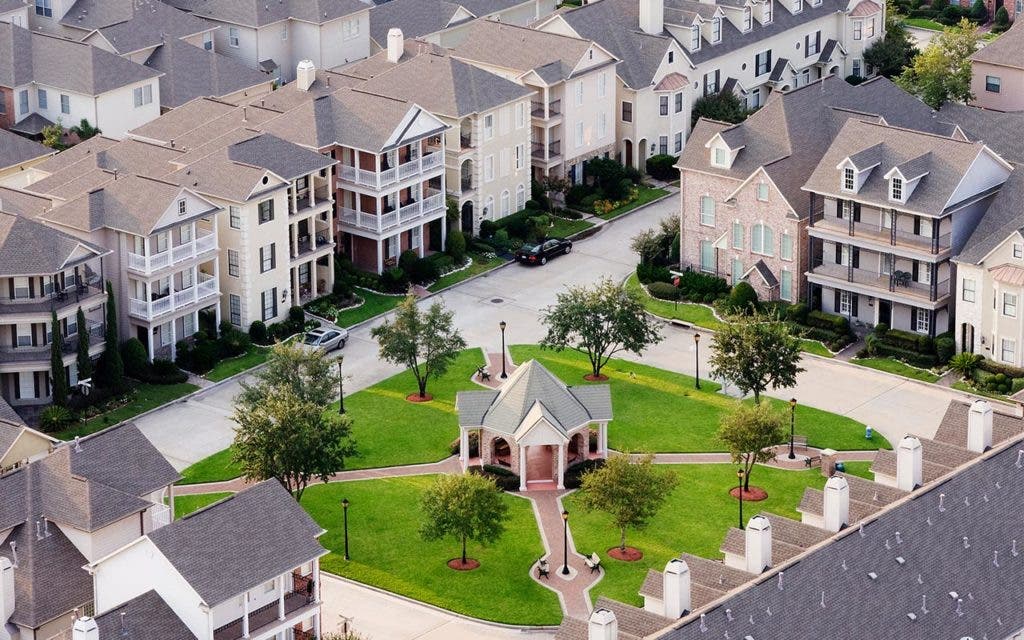 If home prices fall in the next couple of years, it's most likely to happen in a city in Texas, according to Arch MI, a mortgage insurance company.
The Houston metro area has the greatest odds of a decline in home prices over the next two years — a 30 percent chance, according to Arch HI's Housing and Mortgage Market Review, also known by the cooler moniker of HaMMR.
The quarterly report estimates the likelihood of an overall decline in home prices in the 50 biggest metro areas and metropolitan divisions. Its model takes into account the local unemployment rate, housing affordability, economic growth, migration, housing starts and foreclosure rates.
Of the six metros with the greatest risk of falling home prices, four are in Texas (San Antonio, Fort Worth and Austin are the others).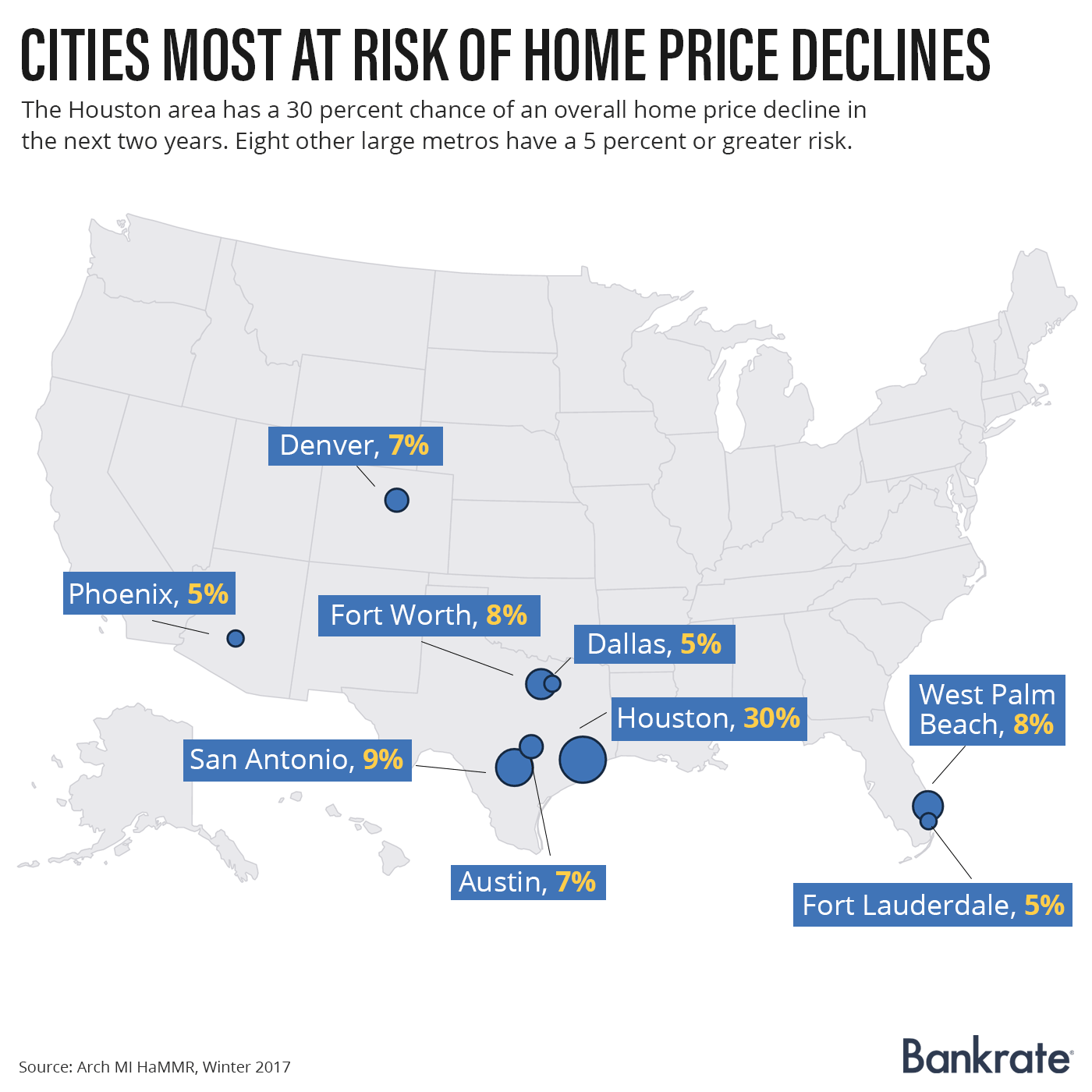 Houston's 30 percent chance of an overall home price decline represents a moderate risk, Arch MI says. In eight other metros across the country, there's a 5 percent or higher risk of falling home values.
RATE SEARCH: Try shopping today for the best mortgage deal on Bankrate.com.
Even if prices do fall in some of those areas within a couple of years — and they probably won't — the declines would be moderate, says Ralph DeFranco, Arch MI's global chief economist.
He doesn't see a crash in house prices.
"There's no housing bubble in sight," DeFranco says. "There's still great affordability in most areas, prices are reasonable relative to incomes and rents, inventory remains tight almost everywhere."
When you look at states instead of metro areas, the most vulnerable to falling home prices are Wyoming, North Dakota and Alaska. Those states are leaders in coal, petroleum and natural gas extraction.
Falling energy prices in those states threaten employment and home values. But home price declines in those states would affect few people.
The combined populations of Alaska, North Dakota and Wyoming are less than one-third of metro Houston's.
Calculate your max house payment
When you're ready to buy a home, how much are you supposed to spend? This financial puzzle bedevils every would-be homeowner. Like any worthwhile brain teaser, the answer involves more than one step.
The first step is to calculate how much a responsible, sane monthly house payment would be. Now, when I say responsible and sane, I mean from the perspective of the lender. Read my easy-to-understand explanation of how to figure out what your maximum house payment and total debt payments should be. Or, in lender lingo: Calculate your front-end and back-end debt-to-income ratios.
Home prices on the rise
Home resales in January were at their strongest monthly pace since February 2007, according to the National Association of Realtors. The sale price of a typical home rose 7.1 percent compared with a year earlier. The national median home price was $228,900.
Homes are selling fast. Non-distressed homes (in other words, they're not foreclosures or short sales) sold in 49 days, on average. And 38 percent of homes sold in January had been on the market less than a month. At the rate that houses sold in January, it would take just four months to sell all the single-family homes that were on the market. It's a seller's market in most of the country, meaning buyers don't have leverage.
Add it all up, and it's rotten news for young, first-time homebuyers.
"Competition is likely to heat up even more heading into the spring for house hunters looking for homes in the lower- and mid-market price range," says Lawrence Yun, chief economist for the National Association of Realtors.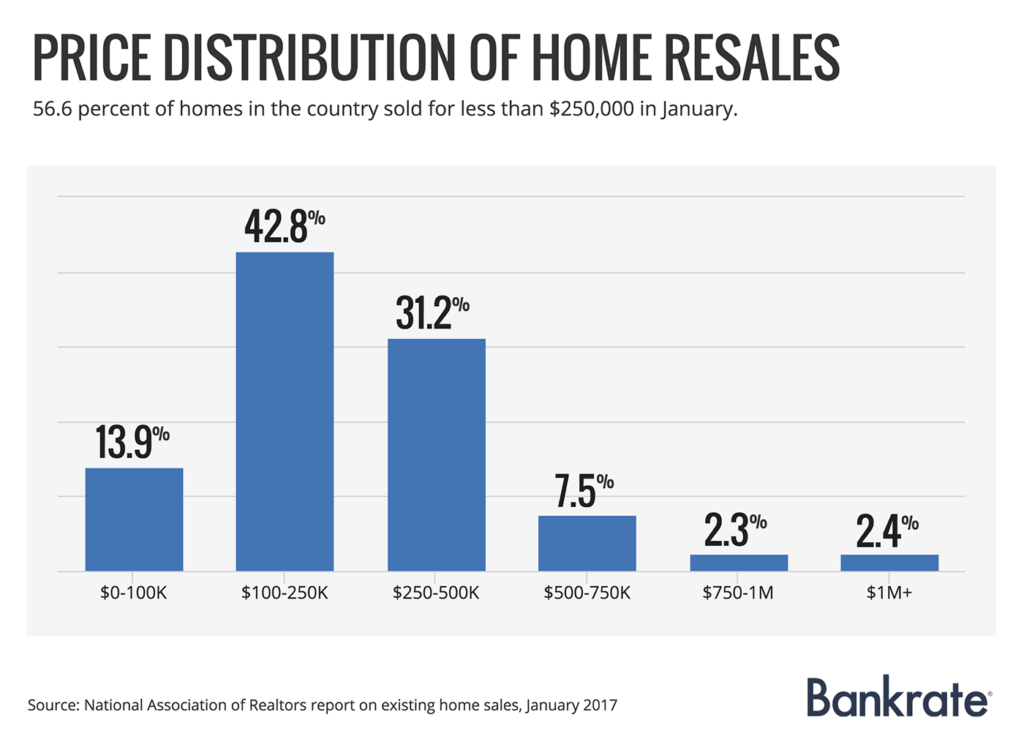 Mortgage rates this week
Mortgage rates slipped downward this week, but not by much. The biggest economic news from the week came out Wednesday afternoon, when the Federal Reserve released the minutes of its most previous meeting. The central bank hinted that it wants to raise short-term rates again, but I don't think they'll do it next month; I'm guessing it won't happen until June.
The market yawned in reaction to the Fed minutes: Bonds barely budged, and mortgage rates were unmoved. After climbing rapidly in the weeks following the election, mortgage rates have remained steady. Since Thanksgiving, they've stayed within an eighth of a percentage point above or below 4.25 percent.
RTI comment of the week
Every week, Bankrate posts the Rate Trend Index, in which loan officers predict whether mortgage rates will go up, down or stay about the same in the coming week. Here's the comment of the week:
Vote: Unchanged. Markets continue to stay relatively quiet as politics remain the popular topic with most news outlets and the Fed waits patiently for the current administration to begin its economic agenda. Although the Fed continues to push the idea of three to four rate increases this year, most put the real figure at one to two increases total. Existing home sales saw a large jump to start the year. Unfortunately, this did not translate to mortgage applications, which actually saw a decrease. This leads many to believe that cash and foreign buyers continue to be a large part of the increase in home sales.
— Brett Sinnott, vice president of capital markets, CMG Financial, San Ramon, California
RATE SEARCH: Get prequalified today with mortgage lenders you'll find on Bankrate.com.