Is it a mistake to allow people to claim Social Security at 62 -- even at a reduced rate -- when we are living longer than we did when the program first started?
The Center for Retirement Research at Boston College examined this question and came to the surprising conclusion that the actuarial assumptions made in 1960, reducing the amount of people who claimed at 62, are still a fairly accurate reflection of the cost -- even though we're living 20 years longer.
I think this retirement planning math is interesting and argues strongly for the long-term stability of the Social Security program.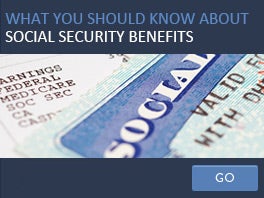 When Congress first allowed early claiming for both men and women in 1961, it set the benefit reduction for early retirement at five-ninths of 1 percent for each month a participant claimed before the program's full retirement age of 65. Benefits claimed at age 62 were reduced 20 percent (five-ninths of 1 percent per month times 36 months). Participants who would have gotten $1,000 a month at 65 got roughly $800 a month at 62.
Over the last 50 years, this calculation has been basically unchanged even though average life expectancy at 65 is now 20 years -- five years longer -- than it was in 1960.
The center says that at first blush -- because life expectancy is longer -- today's participant who claims at age 62 instead of age 65 receives benefits only 15 percent longer (three years divided by 20 years). The center says that all things being equal, to keep costs constant, the monthly benefit could be reduced by 15 percent rather than 20 percent.
But there are other factors. The biggest of them, the center explains, is interest rates. Interest rates affect the amount the government has to set aside to pay for future obligations. A higher interest rate shrinks the cost of paying benefits claimed at age 65 more than it shrinks the cost of benefits claimed at age 62.
Because interest rates rose between 1960 and 2004, the original 20 percent reduction remained actuarially correct for many years, but since 2004, interest rates have dropped sharply. That reduction has made the cost of benefits claimed at 62 about 96 percent of the cost of benefits claimed at 65. By 2050, rising longevity could further reduce the cost of benefits claimed at 62, with the rise of full retirement age to 67 further complicating the calculation.
The bottom line is a difference that is very tiny and changing constantly. Since changing benefit calculations every time interest rates or longevity predictions change isn't practical, sticking with the tried and true seems like the best approach. The center concludes that given the other serious problems facing Social Security, this issue "isn't worth a prominent place on the national agenda."