Dear Real Estate Adviser,
I own my home outright, valued at $799,000. If I buy a 2nd home, should I use the equity or cash on hand for the down payment?
— Garry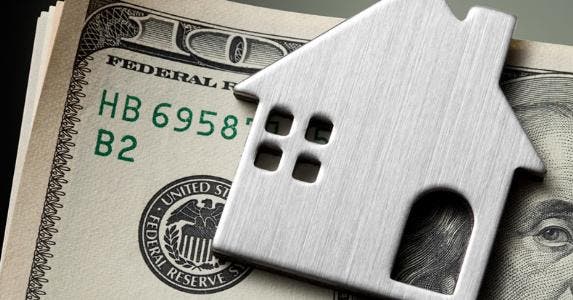 Dear Garry,
Thanks to your apparent fiscal discipline and that cool 800 grand in full-ownership equity you've amassed, you're in an enviable position, with a lot more flexibility for buying that 2nd home.
Without tying up your cash reserves, the least expensive option to finance a 2nd home is probably taking out a home equity line of credit, or HELOC, on the 1st one for a down payment on the 2nd. These deals close fast and cost less than mortgage money because you're really only using your own money. Many HELOCs do have nominal "early closure fees" of $400 or so if you close out the line within the first 3 to 5 years.
The mortgage option
As for a mortgage on the 2nd home, interest rates should be substantially lower if you kick in a high down payment (20%-30%), plus you'll pay off the loan faster. If you have some provable cash reserves for emergencies, the loan on the 2nd home should be a cinch.
Problems of absenteeism
You don't say whether you plan to rent out the 2nd home for part of the year, but it's worth noting that banks view would-be landlords and vacation-home buyers as riskier customers because they won't be present year-round. And that subjects those borrowers to higher interest rates.
If you don't live there year-round, you'll be subject to different insurance, tax and rental-income reporting considerations and different loan conditions. Be sure to research the challenges. If that 2nd home is not in a convenient or desirable location for seasonal tourists, it may be harder to rent — and to finance.
Joy of livin' large
Or maybe you just want to live large. Using home equity to cover a down payment and closing costs gives you the flexibility to buy a place you wouldn't have otherwise been able to afford before. Indeed, the $1 million-plus luxury market did relatively well after the recession in many markets, in part because of a wealth of international investors. But those high-dollar sales have softened somewhat in recent months as the economies in Europe, Russia and Brazil have struggled and China has weakened. Do thorough market homework if you want to head in that direction.
Keep some reserves
And if you do plan to make a hefty down payment using your cash in hand, be sure you have some liquid cash reserves put aside for emergencies. If you buy the 2nd home in cash, you will incur what are called "passive losses" since your mortgage payment write-offs will be nonexistent.
Maintain the place
Also, if you were to buy a 2nd home that's a long distance from the 1st, consider that you'll be away from one of the properties much of the time and you'll need someone to maintain the place or check on any tenants. As a rule of thumb, budget about 1% of that 2nd home's purchase price for annual maintenance and up to another 0.5% if buying a very old home.
Of course, one big peace-of-mind advantage of not using or collateralizing your 1st home to buy the 2nd is that you'll still have a fully paid-for home in the event of a hard market crash or other dire devaluation scenario. That's the safest, but perhaps not the cheapest, play.
Good luck in your purchase!
Ask the adviser
To ask a question of the Real Estate Adviser, go to the "Ask the Experts" page and select "Buying, selling a home" as the topic. Read more Real Estate Adviser columns and more stories about real estate.
Bankrate's content, including the guidance of its advice-and-expert columns and this website, is intended only to assist you with financial decisions. The content is broad in scope and does not consider your personal financial situation. Bankrate recommends that you seek the advice of advisers who are fully aware of your individual circumstances before making any final decisions or implementing any financial strategy. Please remember that your use of this website is governed by Bankrate's Terms of Use.
More From Bankrate