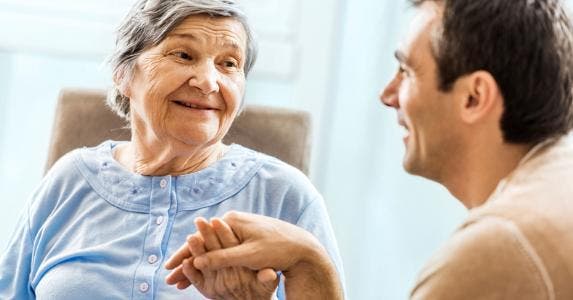 Dear Senior Living Adviser,
Is it possible to get out of a reverse mortgage through bankruptcy? My mother has a reverse mortgage on her home. The home is worth about $575,000, and the loan balance is about $525,000.
The administration fees and taxes are eating up the balance, and my mom is worried about losing her home.
— Troubled Thom
Dear Thom,
There seems to be a few pieces of the puzzle missing. Absent home values rising at a rate greater than the interest rate on the reverse mortgage, a declining equity balance is expected with a reverse mortgage. The loan doesn't have a monthly mortgage payment, so the monthly interest expense is added on to the outstanding loan balance.
The lender can't kick your mother out of the house because the loan balance is greater than the equity in the home. That said, your mom is required to stay current on the taxes, insurance and general maintenance of the home as conditions of the reverse mortgage, and she has to live in the home as her primary residence. Foreclosure by the lender is the likely outcome if she can't keep up with the taxes, insurance and general maintenance on the property, or if she no longer resides in the property for a continuous 12-month period.
Bankruptcy isn't likely to be the answer. The lender has a secured interest in the property that will survive a bankruptcy petition. If your mother is considering bankruptcy, she should work with a bankruptcy attorney to discuss the implications for her finances and the reverse mortgage.
Bankrate's Bankruptcy Adviser, Justin Harelik, discusses these issues in greater depth in a column titled "Is bankruptcy an option with a reverse mortgage?"
Selling the property for net proceeds of more than the loan balance would allow your mother to avoid foreclosure and get out from under the reverse mortgage loan, but it's not going to keep her in the house.
Is your credit mortgage-ready? Get your free credit score at myBankrate.
Ask the adviser
To ask a question of Dr. Don, go to the "Ask the Experts" page and select one of these topics: "Senior Living," "Financing a home," "Saving & Investing" or "Money." Read more Dr. Don columns for additional personal finance advice.
Bankrate's content, including the guidance of its advice-and-expert columns and this website, is intended only to assist you with financial decisions. The content is broad in scope and does not consider your personal financial situation. Bankrate recommends that you seek the advice of advisers who are fully aware of your individual circumstances before making any final decisions or implementing any financial strategy. Please remember that your use of this website is governed by Bankrate's Terms of Use.
More On Reverse Mortgages: