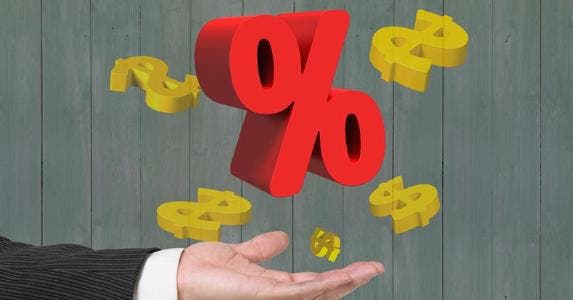 Personal loan interest rates have been static for about 2 years, and more of the same is expected for the rest of this year.
The interest rate on personal loans for people with the best credit is the same range, driven by a low interest rate environment and an increase in the number of companies that are competing for consumers' business.
In Bankrate's survey of weekly rates, the national average remained at 11.09% from the previous week.
Lots of institutions are looking for new loan products to attract new business and as a result will offer low rates on personal loans, says Scott Arney, CEO of Chicago Patrolmen's Federal Credit Union.
If you're looking for a personal loan, check out the range of offers on Bankrate.com.
More banks move into personal loans
According to Arney, many financial institutions are restricted in the investments they can make because of increased regulation, and that's why more players have moved into the market for personal loans.
In fact, the Chicago Patrolmen's Federal Credit Union has kept its personal loan interest rate in the single-digit range for about 2 years because it is flush with cash and is looking for more ways to lend money. That has resulted in higher demand for its personal loans among people with the best credit.
Rate creep in the new year
Although personal loan interest rates haven't budged much in recent years, that could change early in the new year if the Federal Reserve decides to raise interest rates.
"Most market commentators think the Fed will start pulling up rates at some point and that will always put pressure on lenders, increasing the likelihood that they'll have to increase rates," says Dan Macklin, co-founder of SoFi, the San Francisco-based lender.
"Having said that, even if rates go up a half a percentage, there are still huge savings compared to credit card rates," he says.
Lock in rates now?
According to experts, consumers who are thinking about taking out personal loans may want to move now to lock in rates. After all, if the Federal Reserve raises rates more than once in 2016, the cost of borrowing will rise as well.
Check out the personal loan rates at Bankrate.com.
"Personal loan rates will increase, especially in the lower tiers, if there is truly a rising-rate environment," says Arney. "If you are seeing a one-quarter percent raise every 60 days, you will start to see movement."