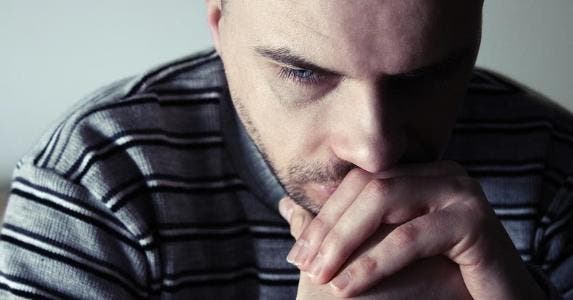 Dear Personal Loan Adviser,
I've been trying to get a personal loan but haven't been approved. Why, and what has to change for me to get approved?
— Dave Denied
© Themalni/Shutterstock.com
Dear Dave,
It depends in part on where you've applied. The peer-to-peer lenders do what's known as a "soft pull" on your credit history to give you an indication of the interest rate on a personal loan, and whether you're approved.
RATE SEARCH: Peer-to-peer lending is one type of personal loan transaction. Don't forget to compare rates at Bankrate.com today.
Check your credit score
If you're denied by a firm that did a "hard pull" on your credit report, the lender has to provide you with a notice of adverse action under the provisions of the Fair Credit Reporting Act (FCRA).
Since you appear to be at a loss as to why you were denied, your request for credit reads like it was done with a "soft pull" on your credit report. You can check your credit report and credit score for free using the myBankrate feature on this website. Checking your credit score doesn't impact your credit score or credit history.
When your credit improves
With credit histories, time heals most wounds. While I'm not suggesting that you have to wait 7 years, most negative information drops off your credit report after 7 years.
Try again if your credit score improves, you've paid down some of your outstanding loan balances or you've celebrated a work anniversary, since the length of time in a job is a consideration in extending a personal loan.
RATE SEARCH: Don't accept the first offer you get for a personal loan. Shop around for the best rates at Bankrate.com today.
When you're ready to test the waters again, look for personal loan lenders that tell you upfront that they will only do a soft pull on your credit report, so you don't hurt your credit score while you're loan shopping.
Good luck.
Ask the adviser
To ask a question of Dr. Don, go to the "Ask the Experts" page and select one of these topics: "Personal Loans," "Financing a home," "Saving & Investing," "Senior Living" or "Money." Read more Dr. Don columns for additional personal finance advice.
Bankrate's content, including the guidance of its advice-and-expert columns and this website, is intended only to assist you with financial decisions. The content is broad in scope and does not consider your personal financial situation. Bankrate recommends that you seek the advice of advisers who are fully aware of your individual circumstances before making any final decisions or implementing any financial strategy. Please remember that your use of this website is governed by Bankrate's Terms of Use.