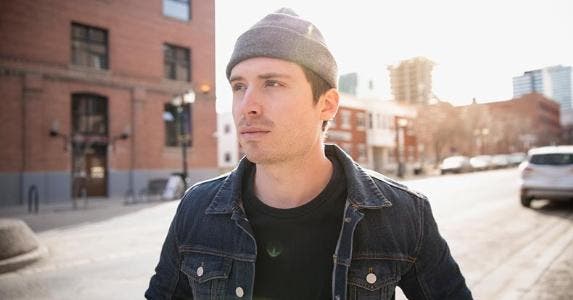 Dear Personal Loan Adviser,
I need to borrow some money to pay some bills, but my credit isn't very good. What are my options?
— Tommy Tide-Over
Dear Tommy Tide-Over,
Borrowing money to pay the bills can make sense in that you're staying current on your financial obligations. That will keep your credit history from getting worse. But you need to understand that you still owe the money — just now you owe it to a lender of personal loans.
Personal loans to pay off other unsecured debt
Your note reads like you need a loan to make ends meet, not that you're trying to take out a personal loan for debt consolidation. With a debt consolidation loan, you borrow enough money to pay off your other unsecured debts and wind up with 1 monthly payment for the personal loan.
RATE SEARCH: Interested in a personal loan for debt consolidation? Check out Bankrate.com now for the best rates.
Lenders base their loan decisions on your credit history, which goes into a credit-scoring model to come up with your credit score. The lower the credit score, the higher the interest rate on the loan. Too low a score and the lender just won't approve the loan.
Peer-to-peer lenders' rates
Peer-to-peer lenders will let you check on rates without it impacting your credit score. That's a good way to check on an interest rate amount. You also can use myBankrate.com to get a free credit report and score.
RATE SEARCH: If you're considering a personal loan, check rates now at Bankrate.com.
If you belong to a credit union, talk to a loan officer there about qualifying for a personal loan. Always ask the lender whether its loan application will show up on your credit report. Loan applications stay on your credit report for 2 years, and it impacts your credit score during the 1st year.
In an earlier column, I talk about payday loans and pawn loans. They may get you past this 1 tight financial spot, but they have their own issues that you'll have to deal with if you take one of those paths to get your bills paid.
Ask the adviser
To ask a question of Dr. Don, go to the "Ask the Experts" page and select one of these topics: "Personal Loans," "Financing a home," "Saving & Investing," "Senior Living" or "Money." Read more Dr. Don columns for additional personal finance advice.
Bankrate's content, including the guidance of its advice-and-expert columns and this website, is intended only to assist you with financial decisions. The content is broad in scope and does not consider your personal financial situation. Bankrate recommends that you seek the advice of advisers who are fully aware of your individual circumstances before making any final decisions or implementing any financial strategy. Please remember that your use of this website is governed by Bankrate's Terms of Use.