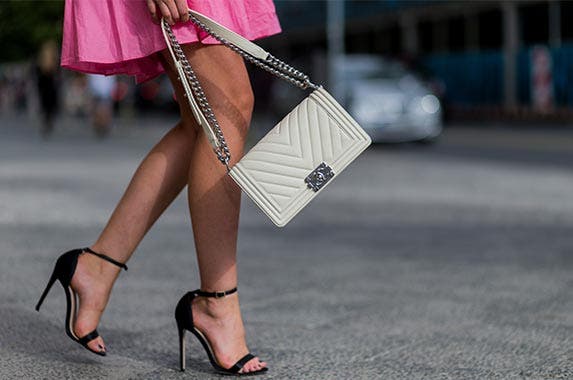 A bag of money or a nice bag?
With New York Fashion Week making headlines, you might have haute couture on your mind.
Classic, luxury items are often dubbed "investment pieces," because they are intended to last a lifetime and retain their value, if not rise in value. It might be hard to see past the glitz and glamour of the "shiny new thing," like the latest Chanel handbag, but your money might get you more if it's invested elsewhere.
We crunched the numbers, and compared the price of Chanel's iconic, black "large shopping bag," with what that money could get you in a variety of investment scenarios.
The suggested retail price of the Chanel handbag is $4,600.
RATE SEARCH: Shop Bankrate for the best high-yield CD rates.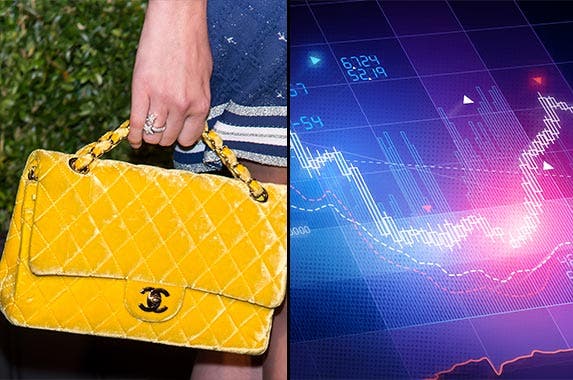 Gilbert Carrasquillo/Getty Images; © solarseven/Shutterstock.com
Scenario 1: You invested it in stocks
Instead of forking over that $4,600 on a Chanel bag, let's say you invested it in stocks. Over the past 30 years, the average, annual total return on S&P 500 stocks was 12.36%.
So, in 3 years your $4,600 would grow to over $6,000. By the end of year 5, you'll have a little over $8,000. And at the end 10 years, you'd have a whopping $14,751.14.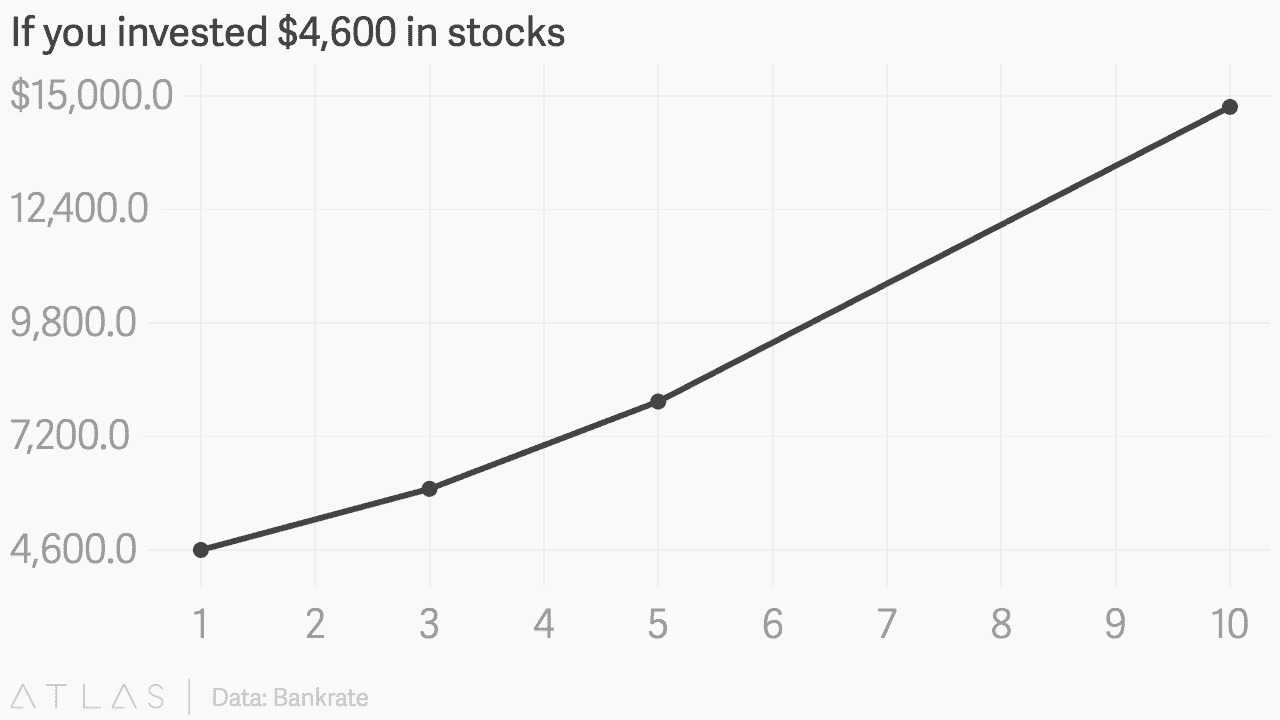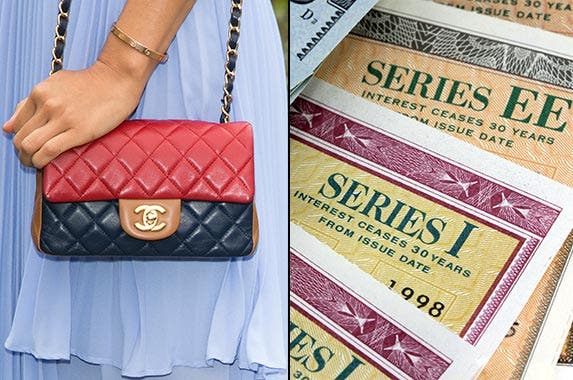 Marc Piasecki/Getty Images; © larry1235/Shutterstock.com
Scenario 2: You invested it in bonds
For risk-takers, the less popular investment option is bonds. Still, if you invested your hard-earned cash in bonds instead of a handbag, you can sit back and watch your money grow without having to worry about scratching the leather.
The average annual total return on investment-grade bonds over the past 30 years was 8.19%. By the end of 3 years, you'd have around $5,825, and by the end of 5 years your return would be around $6,800. After 10 years, that $4,600 you invested in bonds would have grown to $10,105.50. Whoa.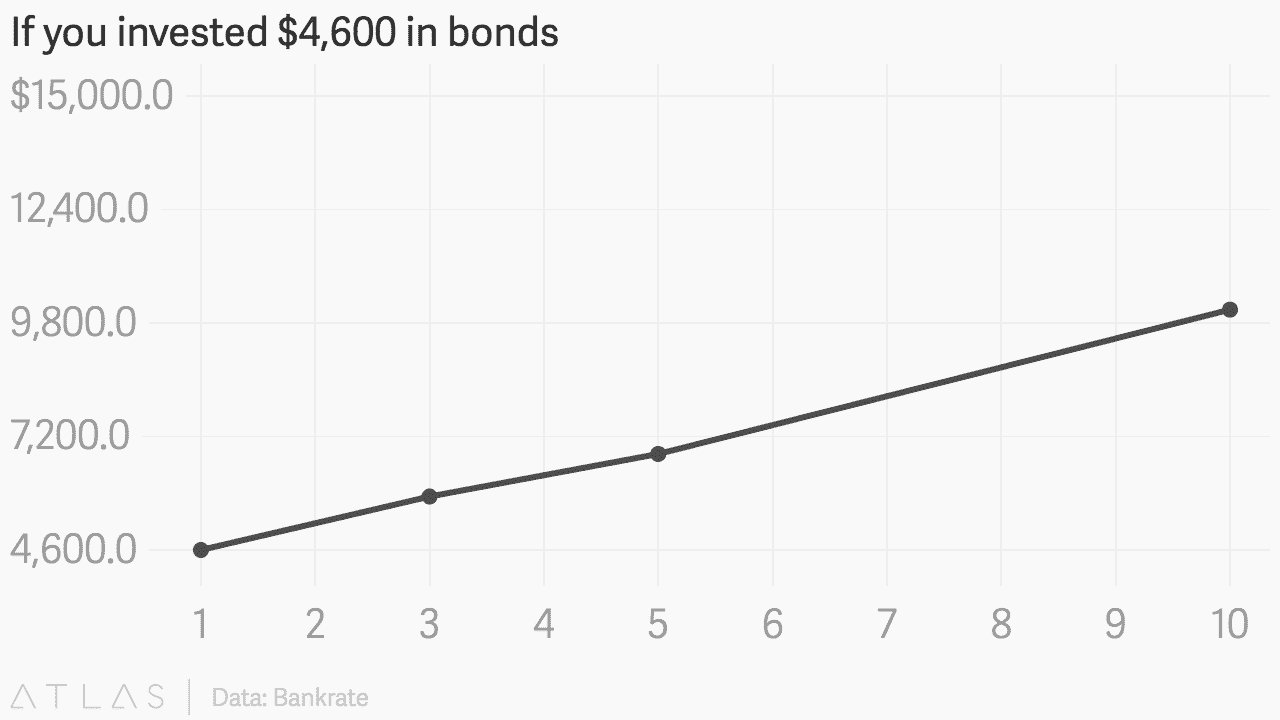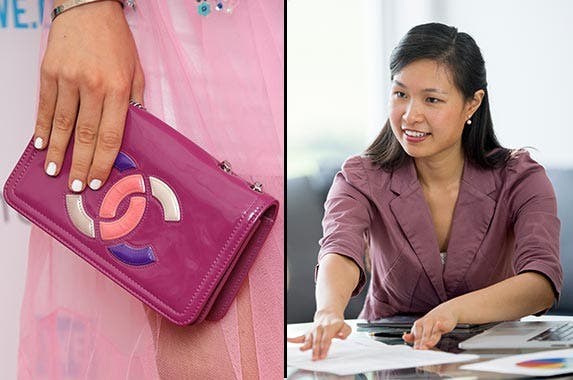 Mike Marsland/Getty Images; Christopher Futcher/Getty Images
Scenario 3: You put it in a blended 401(k)
Sure, a Chanel handbag sounds way more fun than retirement planning. In the long run, though, you might be better off investing your money in a 401(k). Chances are, you'll eventually get bored with your new handbag. The idea of retiring early, though, never gets boring.
The average annual total return on a portfolio consisting of 60/40 stocks and bonds is 10.69%. At the end of 3 years, your $4,600 would turn into roughly $6,200. In 5 years, it would grow to be around $7,600, while 10 years will give you a return of $12,701.71.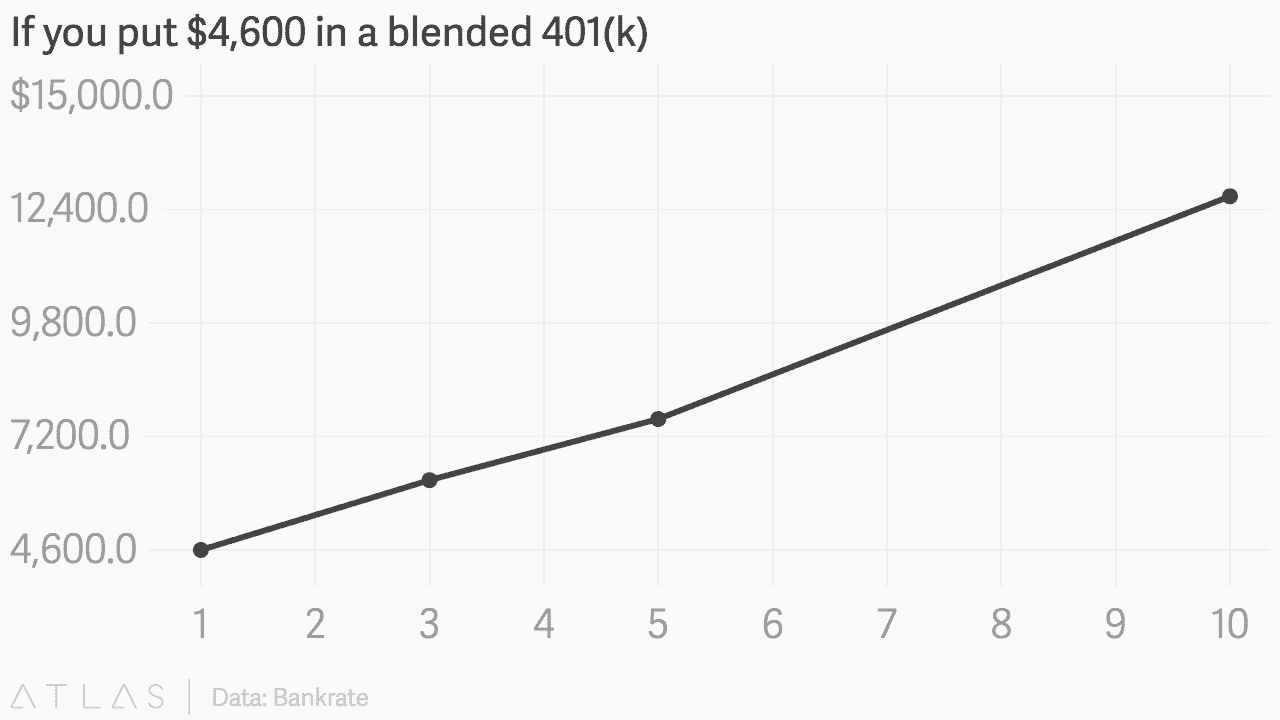 RATE SEARCH: Compare rates today on 2-, 3- and 5-year CDs, all on the same page!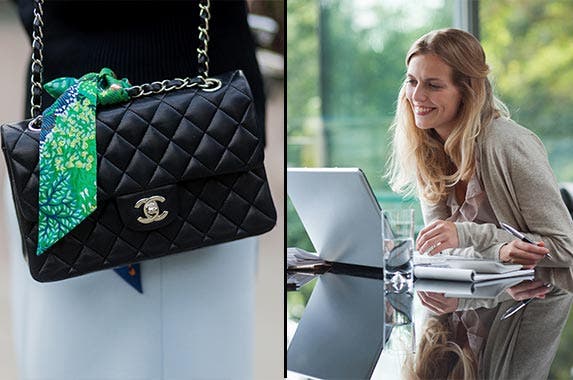 Christian Vierig/Getty Images; Tom Merton/Getty Images
Scenario 4: You put it a savings account
If you have a savings account open with a specific purchase in mind, like your dream wedding or the perfect house, purchasing that Chanel handbag could be a major, financial misstep. If you put that money you would otherwise spend on the handbag into a savings account, your money will slowly grow.
The best savings account listed on Bankrate.com, the DIME money market account, has a rate of 1.09%. At the end of year 3, your $4,600 would have increased to roughly $4,750. By the end of 5 years it would have grown to be around $4,856, while the end of 10 years will result in $5,126.72.
That's a significant difference than if you had invested in stocks or bonds, but when you're saving for a big purchase like a new house or college, every little bit counts.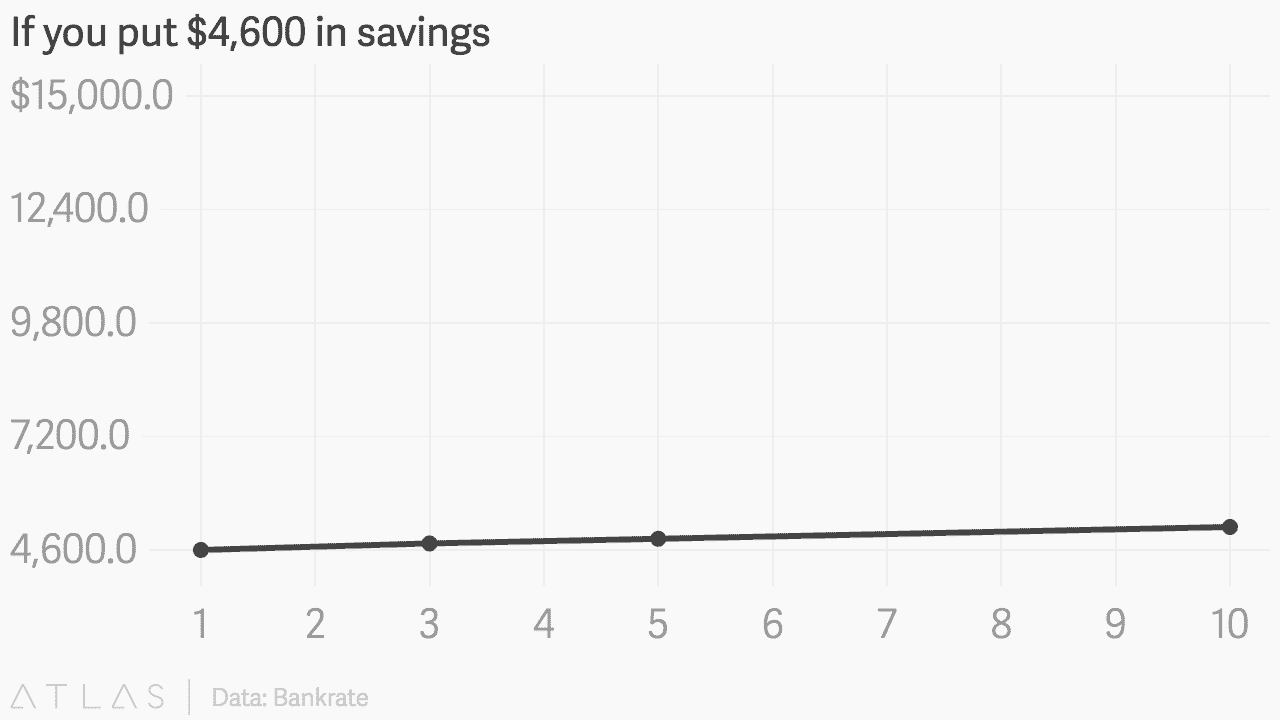 Our methodology: The amounts are based on a Bankrate analysis of future value. Estimated annual growth rates on stocks are based on the past 30 years of S&P 500 total return data maintained by New York University Professor Aswath Daodaran, and annual growth rates on bonds are based on the past 30 years of data from the Bank of America Merrill Lynch U.S. Corporate Master Total Return Index. Growth of the 401(k) portfolio is based on a 60%-40% allocation of stocks and bonds, with return estimates from the aforementioned sources.