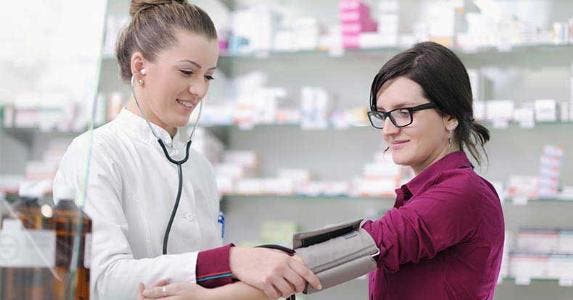 Medicare and Medicaid are 2 government-run programs created in 1965 as part of President Lyndon Johnson's "Great Society" vision in response to the incapacity of low-income and older Americans to access private health insurance. Even though Medicaid is not the same as Medicare, some individuals may be eligible for both, and the 2 programs work together to offer complete and quality health coverage.
What is Medicare?
Medicare is an insurance program that primarily serves individuals over the age of 65, regardless of their income, as well as dialysis patients and younger disabled people. Medicare is a federal program and is run by the Centers for Medicare & Medicaid Services, which operate across the United States.
The program is attached to Social Security and includes parts A to D:
Part A, related to hospitalization coverage, and Part B, related to medical insurance, are paid for out of deductions from Social Security income and payroll taxes.
Parts C and D, which include privately purchased supplemental insurance and prescription drug coverage, require out-of-pocket payments from program participants.
What is Medicaid?
Medicaid is an assistance program and is available to low-income people of every age. Just like Medicare, Medicaid is also a federal-state program and is run by local and state governments with federal guidelines. Different programs are available under Medicaid, and they're all designed to serve various segments of the population. Each state is free to shape its own Medicaid program according to the needs of its population.
Some of the benefits included with Medicaid involve:
Nursing home and home-health care
Inpatient and outpatient hospital services
Transport to a medical facility for pregnant women
Laboratory and X-ray diagnostic services
Medicare vs. Medicaid eligibility
The main difference between Medicare and Medicaid resides in the targeting of different categories of people who are eligible to participate in each program. While Medicare is generally related to age or type of disability and isn't related to income and financial assets, Medicaid is designed for people with limited income and financial resources.
Medicare vs. Medicaid
Medicare is available to:
Most U.S. citizens and permanent legal residents over the age of 65.
People under age 65 who have permanent kidney failure and require a kidney transplant or routine dialysis.
Individuals under age 65 who have received at least 24 months of Social Security disability benefits.
People under age 65 who have received a disability pension from the Railroad Retirement Board.
Individuals who have Lou Gehrig's disease (or, amyotrophic lateral sclerosis).
Medicaid is available to:
Married or single pregnant women.
Blind or disabled individuals.
Parents of a minor or a teenager living alone.
Low-income individuals under age 65 without minor children or a disability. (This is based on the Affordable Care Act and is discretionary.)
Some individuals may qualify for both Medicaid and Medicare, and if that's the case, the 2 programs will work together to cover most of the costs of health care. People who qualify for both programs are called "dual-eligible" recipients.
How do you get Medicare or Medicaid?
Most U.S. citizens get enrolled automatically in Parts A and B of Medicare when they turn 65. If you think you're eligible for Medicare and you're not yet enrolled, check your eligibility by contacting your local Social Security office.
State rules apply for registering with Medicaid, and you can see whether you qualify by calling your local State Medical Assistance office. The types of medical services you can receive under Medicaid vary from one state to another, so it's advisable to check what the program will cover for each specific patient in your family.
More From Bankrate