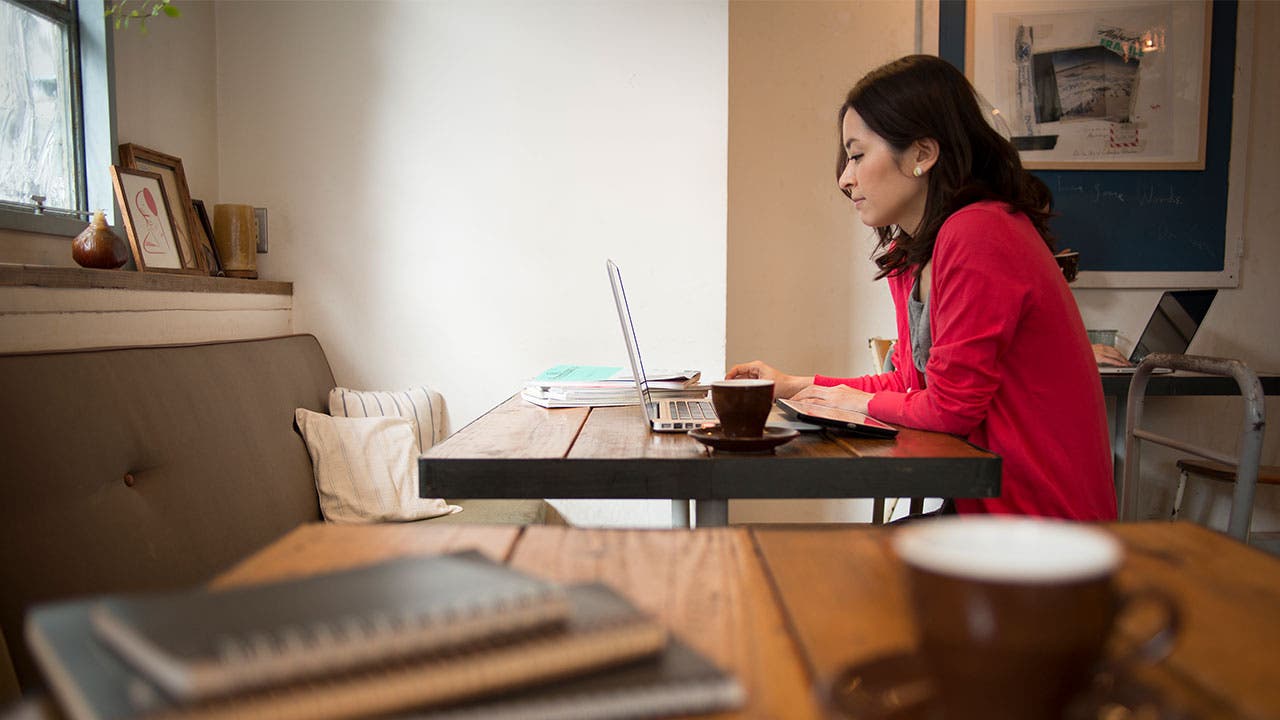 Applying for a credit card is as easy as filling out a form online and hitting the "submit" button. But before you click, there are a few things you need to know.
Make sure your credit qualifies you for a credit card
Consumers should check to see that their credit history is in good shape before applying for a credit card.
Maintain a good credit score. A credit score of 720 or above is considered excellent. Most card issuers require either good or excellent credit scores. If you have a bad credit history, it may be a good idea to wait until you can raise your credit score to apply for a credit card.
Don't apply for multiple lines of credit at one time, even online, as it can hurt your score.
Reduce your debt load. Lenders look at your debt-to-income ratio and your debt-to-credit ratio. If too much of your income is going to pay debts, or you are maxing out the limits on the credit cards you do have, lenders may consider you too risky.
Get your credit report and credit score for free today at myBankrate.
Is it safe to apply for a credit card online?
It is safe in most cases to apply for a credit card online. Reputable credit card companies have ample tools in place to protect your personal information. But take steps to make sure you are using a reputable lender:
Use only websites of credit card issuers that you know to be reputable.
Look at the issuer's website address. There should be a letter "s" after "http" to designate that you are on a secure website.
If you receive an unsolicited credit card offer via email, don't click on the link there. Instead, find the lender's website and online application. You can always contact your lender directly to apply if you do not want to use the web to do so.
Never respond to a credit card offer online from an unfamiliar sender.
You might get instant approval
Some lenders offer instant-approval credit cards. This type of offer is enticing because you will know right away whether you qualify for the credit card. Most of the time, lenders will make an initial decision during the application process. You will receive information about whether or not you qualify right away. Some will provide initial credit limit information at this time — others will not.
If you do not qualify, or if the lender needs more information or a secondary verification, you will receive a notice online that your application is under review and what the next steps are. If you do not receive approval for a credit card, the lender must provide you a letter explaining why.
Lenders like consumers to use their websites
Most of the time, the online application process is very straightforward. You fill out the lender's application form and the credit card company goes to work immediately. This is an automated process. Most often, no human is involved.
Information from your credit report, such as your credit score, is used to make a lending decision. Lenders do like consumers to use the online application process, as it saves them time and gets you into a new line of credit sooner.
Know all of your options for applying
Nevertheless, you always have the option to contact a bank or other financial institution directly. You can fill out a paper application and send it in the mail, or visit a local branch to fill out an application. Many lenders also allow you to apply for credit over the phone. However, when you apply for a credit card online, you speed up the process and may even get access to instant credit.
Use Bankrate's calculator to figure out whether a balance transfer credit card would be right for you.