Your vice isn't worth the price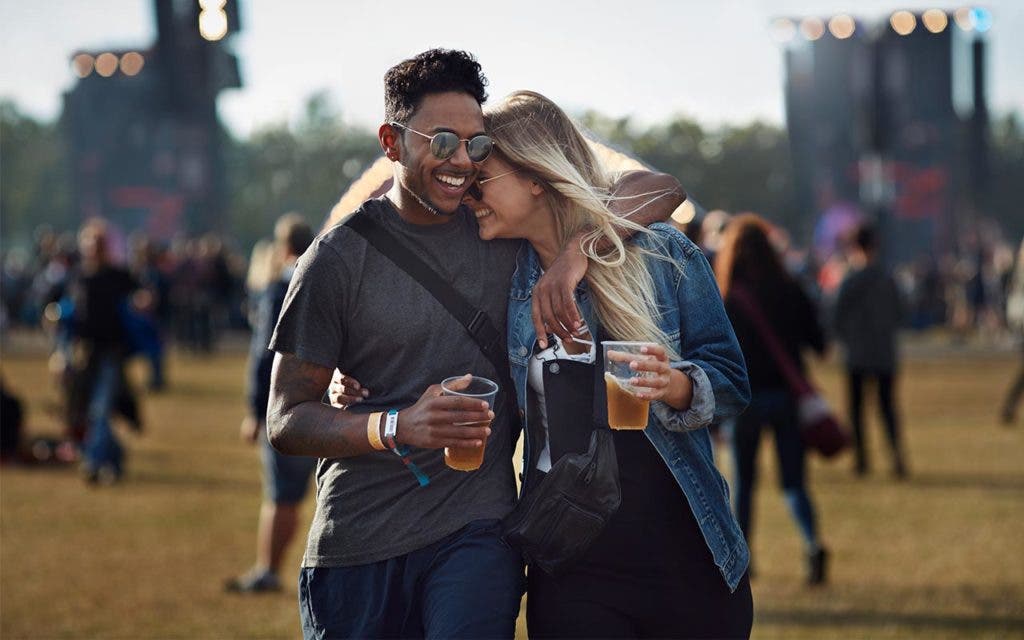 Spending and splurging can sometimes be downright sinful.
If you have a guilty pleasure (or two, or three), you know those costs can spiral. Because being bad-to-the-bone can really break your budget.
Here's a dirty little secret for ya: Some vices don't have to throw off your budget.
I'll tell you which habits you're better off kicking to the curb — for the sake of your bank account, if nothing else — and how you can save on the ones that don't do too much damage to your finances, or your well-being.
Steal of the week
The steal: Your favorite vice. Spending hundreds on bad habits will leave you with a major money hangover. Here's a rundown on the guilty pleasures you can save on, and which ones you should swear off for good:
1. Drinking
Many people bust out the bubbly every now and then to unwind after work or on the weekends. But the amount some people spend on alcohol is, um, sobering.
Trim your bar tab by hunting down happy hour specials at locations near you with the Happy Hour Finder app. If you know a night out at the bars usually leaves you with major money #regrets, go out with cash and leave your credit card at home. Once you run out of the cash you budgeted for, time for last call!
Need your glass of chardonnay to get through "The Bachelor"? I feel you. Shop discounted wine at daily deal sites like Vitis and Cinderella Wine.
2. Gambling
Really want to win big? Stop gambling.
Gambling, for some people, can escalate quickly and turn addictive. Even worse? Your gambling winnings are treated as taxable income. Taking part in the office pool every now and then won't do major damage to your finances, but beware of the slippery slope that betting can lead to.
3. Smoking
It's 2017, so you're probably well aware of the damage smoking does to your lungs. But want an even more eye-opening statistic? A pack of cigarettes in the U.S. costs on average $5.50. If you smoke a pack a day, that's almost $2,000 yearly.
Need more convincing? The average medical cost per pack of cigarettes is $5.31, according to QuitDay.org.
Kick this habit to the curb.
4. Manicures, blowouts and treat-yo-self spending sprees
Pick one expense that makes you feel good, and enjoy yourself! But limit yourself to just that one unless there's a special occasion. Being on a budget doesn't mean depriving yourself; it just means you're spending smartly and in moderation.
Still, be frugal even when in a treat-yo-self mindset. If you can't live without your mani (like me), go for gel manicures, which are a bit more expensive but last two to three weeks, so they pay off in the long run. Teach yourself how to fix polish chips at home. If you need your hair blown out once a week, hunt for Groupon deals and vow to never pay full price.
RATE SEARCH: Find the right rewards credit card for you, today.
Where to save this week
J.C. Penney closeout sales
In another episode of "Department Stores are Doomed," J.C. Penney announced its plans to close as many as 140 of its stores by mid-2017.
The silver lining — closeout sales. Stay tuned for a list of J.C. Penney locations closing in the coming months.
Workout gear
Sweater weather is quickly coming to a close, which is probably making you feel extra motivated to make it the gym. Luckily for you, Nike is hooking you up this week with some deep discounts, so you can get some new swag to sweat in.
Nike is currently offering an extra 20 percent off its clearance items with the promo code TAKE20. The discount ends March 5, and some exclusions apply. I found deals on everything from Nike running shoes to fleece jackets.
P.S.: Don't miss out on exclusive savings tips! Subscribe here.
March deal days
Want to really get lucky this month? You totally can with these deal days.
Jot these dates down in your planner and be on the lookout for special discounts being offered in celebration!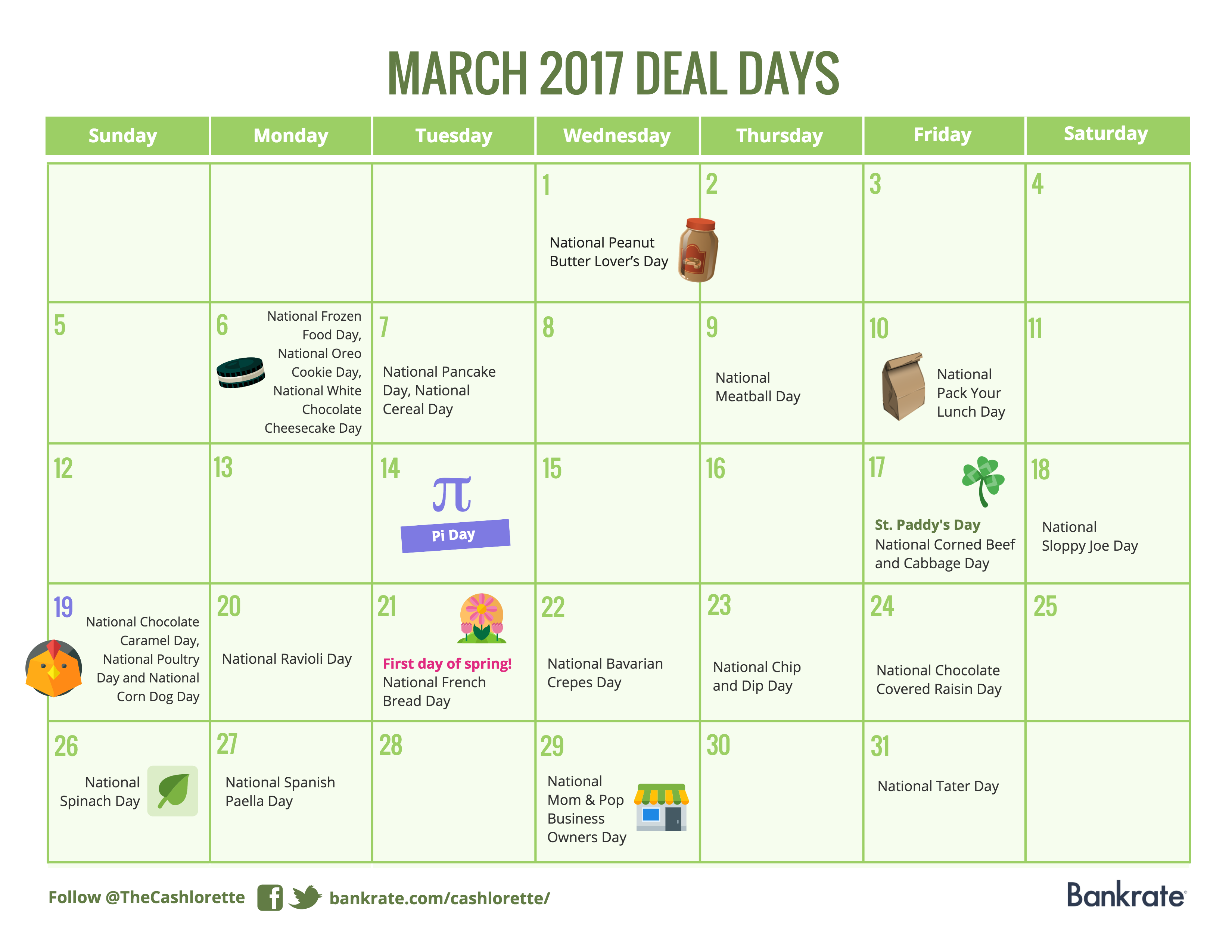 March 1: National Peanut Butter Lover's Day.
March 6: National Frozen Food Day, National Oreo Cookie Day, National White Chocolate Cheesecake Day.
March 7: National Pancake Day and National Cereal Day.
March 9: National Meatball Day.
March 10: National Pack Your Lunch Day.
March 14: National Pi Day.
March 17: St. Patrick's Day and National Corned Beef and Cabbage Day.
March 18: National Sloppy Joe Day.
March 19: National Chocolate Caramel Day, National Poultry Day and National Corn Dog Day.
March 20: National Ravioli Day.
March 21: National French Bread Day.
March 22: National Bavarian Crepes Day.
March 23: National Chip and Dip Day.
March 24: National Chocolate Covered Raisin Day.
March 26: National Spinach Day.
March 27: National Spanish Paella Day.
March 29: National Mom and Pop Business Owners Day.
March 31: National Tater Day.
#Relatable
RATE SEARCH: Find a low-rate credit card today.