Your ultimate Amazon Prime Day primer: How to really slay the sale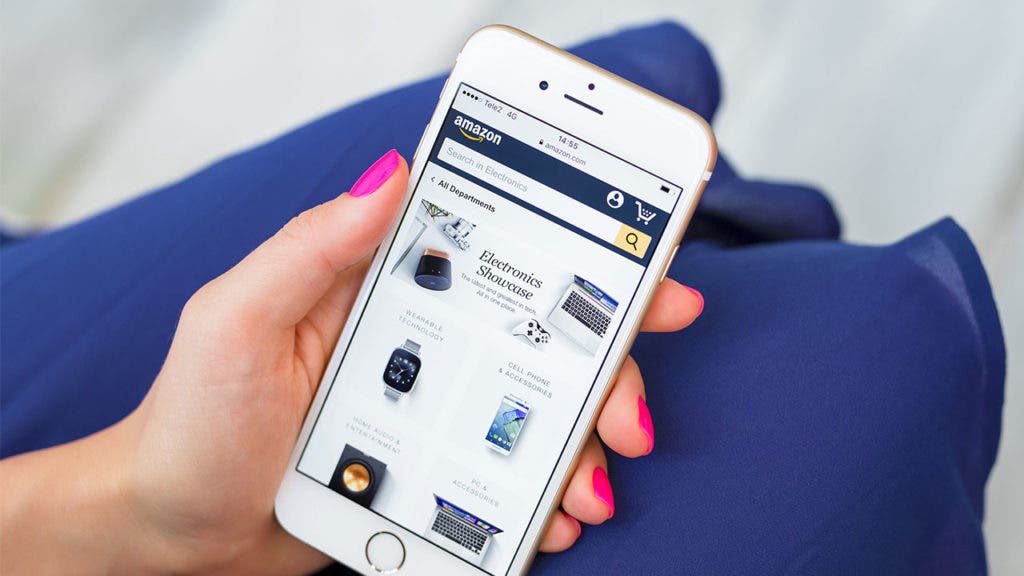 Christmas in July? If you're an Amazon aficionado, it sure feels like it.
Amazon Prime Day returns for its third annual shopping bonanza on Tuesday, July 11, giving shoppers a taste of Black Friday prices, sans the crazy crowds and winter weather (and because not all of us want to get trampled over for TVs). Whether you want to stock up on tech toys or back-to-school supplies, this sale is one you seriously don't want to miss.
Here's the catch: You can only participate in the supersale if you're an Amazon Prime member. Prime memberships, for most people, cost around $99 annually. However, you can still shop the sale without forking over a fee – one way is to sign up for a free, 30-day Prime trial—which, along with access to the sale, unlocks free two-day shipping on many products and Prime Video—and voila! You're in, just like the VIP you are.
Really want to get primed for Prime Day? Here's everything you need to know.
When is Prime Day 2017?
Prime Day pandemonium officially kicks off before Prime Day: Starting on July 10 at 9 p.m. ET, new deals will roll out every five minutes for 30 hours (if you can't do the math, that's, like, a lot of deep deals). In the past, Prime Day went down for 24 hours, but apparently there were just too many deals, too little time.
"Every part of our business is working to deliver more deals for a record number of shoppers," says Greg Greeley, vice president of Amazon Prime.
Don't wait until July 10 to start shopping, though. Discounts are currently being rolled out in the days leading up to Prime Day, including up to 40 percent off a Kindle Unlimited membership, and up to 35 percent off coupons on food and household items in Prime Pantry.
What to expect
MAJOR deals. Data from BestBlackFriday.com found that last year, 77 percent of Prime Day prices for popular tech items were better than Black Friday prices.
Since Prime Day is like the Super Bowl of online shopping, two types of deals will be offered, so you can really make a dent on your wish list.
Spotlight Deals: These deals are typically offered on top brands, and they last until the inventory is gone. The products that are offered as Spotlight Deals typically have the most inventory, according to Amazon.
Lightning Deals: You can watch these deals 24 hours ahead of when they are actually offered, but when they are offered, they only run for a limited time with limited quantities. On Amazon Prime Day, Lighting Deals will run as often as every five minutes.
Like with any major sale, some categories are more deeply discounted than others. For Prime Day, you can expect prices on TVs to be seriously slashed; Amazon touts its "planning one of its largest, total volume TV deals in history with a record level of inventory," but cautions that TVs will likely sell out.
How to slay the sale
Get organized
Don't expect to casually click through the deals offered on Prime Day. Start prepping now. Your key to owning this sale is getting organized, which means having a comprehensive list of items you're ready to stash in your shopping cart. In the past, Amazon has offered shoppers a sneak peek of Prime Day deals the day before the sale actually starts, so start hitting refresh on Amazon sooner rather than later.
Download tools
Amazon offers a few secret weapons you can add to your shopping arsenal, ensuring you get the best deals on Prime Day:
Alexa: OK, so Alexa is slightly creepy, but she could be your key to scoring the best deals this year. Amazon is already offering Alexa voice shoppers over 100 exclusive deals, available on Amazon Echo, Echo Dot, Echo Show, Amazon Tap, Fire TV or Fire Tablets. Voice shoppers will also get early access to Prime Day deals two hours before the general public on July 10. To sweeten the deal even further, shoppers who sign up for Prime by voice beginning now through Prime Day will score a $20 discount on their first year of membership.
Amazon app: Get primed for Prime Day by clearing up some storage space on your phone and downloading the Amazon app. The app has a "Watch A Deal" feature, which will notify you when a deal you're "watching" is about to start. Add a deal you're waiting for to your Watchlist on the app and avoid sitting at your laptop all day hitting refresh.
Comparison shop
The ultimate secret to shopping sales? Realizing that just because something is on sale, that doesn't mean it's actually a good deal. Rein in that impulse to stock up on everything that's on sale on Prime Day, and instead comparison shop to ensure you're getting the most for your money.
BestBlackFriday.com will be comparing Prime Day prices to Black Friday prices in real time, so you can determine whether a deal actually is a steal, or if you should wait until the winter weather hits. Other helpful resources for comparing prices of products are SlickDeals.com and Fatwallet.com.
Also important to remember: This isn't Amazon's first Prime Day. Amazon's competitors, like Wal-Mart, will likely also be slashing their prices dramatically in order to compete. The competition is heating up, so expect some seriously sizzling sales from an abundance of retailers.
Maximize your money
If you really want to maximize your money on Prime Day, consider opening an Amazon Prime store card. The card has no annual fee, and hooks up Prime shoppers with 5 percent back as a statement credit on their Amazon purchases. Remember, rewards will only benefit you if you pay your balance in full, every month, and a credit card application can end up putting a teeny dent in your credit score.
Want more money tips and tricks? Follow me on Facebook!