Your comprehensive guide to a frugal Super Bowl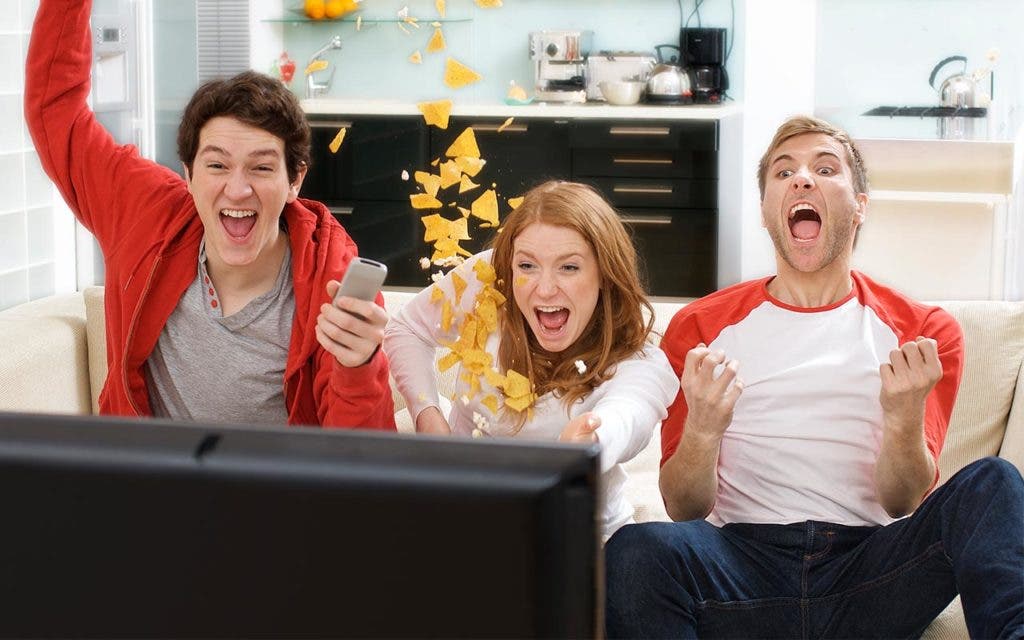 When it comes to saving money, I've had my game face on.
Since the new year, I've been tackling my budget and scoring major savings wherever I can. So, naturally, the biggest game of the year isn't an excuse to make a financial fumble.
This Super Bowl, take one for the team and host a game day get-together! The best part? You don't have to break your budget. This week, I'm filling you in on how to save on everything from the actual game to the grub.
Also, read on for my favorite Valentine's Day gifts under $25, why you should really celebrate Nutella this month and how you can take more affordable adventures.
Steal of the week
The steal: The Super Bowl. Who cares if you're only watching it for the elaborate halftime performance, buffalo dip and commercials? Can a girl live?!
When is it? Sunday, Feb. 5 at 6:30 p.m. ET. The New England Patriots take on the Atlanta Falcons, Luke Bryan will crash the party's pregame and Lady Gaga will put on her poker face at halftime. You don't want to miss it.
What else do I need to know? If you're a cord-cutter, you can still tune in — for free. Here's how:
Fox, which is broadcasting the game, will also stream the game on FOXSportsGo.com and the FOX Sports GO mobile app.
The streaming content will be free; users will not need to enter any paid TV credentials to watch.
Stream using iOS, Android, Windows and Amazon tablets or through connected devices including Apple TV, Roku, Android TV, Chromecast, Amazon Fire and Xbox One.
Bottom line: Save on the game, splurge on the hot wings. #Priorities.
Where to save this week
Game day grub
The best part of the Super Bowl definitely is the snacks! Score some major points with your crew with yummy game day grub.
Catering can get pricey, especially for a large party, so whip up a few dips and apps yourself and ask everyone to pitch in potluck-style.
Dips are especially easy and affordable to make, so call dibs on that!
Food Network has tons of dip recipes perfect for Super Bowl Sunday, including buffalo dip, Thai crab dip, garlic-herb dip and lima bean guacamole. Check them out here.
Want to dish up something a bit more elaborate for your guests?
Get all the ingredients for a DIY chili bar! All you'll need — aside from serving utensils and bowls — is your chili of choice (Progresso and Campbell's have affordable options), shredded cheese, sour cream, jalapenos, onions and corn chips. I love this DIY chili bar setup.
One of the best parts about the game are the commercials! Still, despite millions of female football fans, marketers continue to advertise mainly to men during the Super Bowl. This is an issue I'm passionate about and have written about in the past.
I would love to hear your thoughts on the ads during this year's Super Bowl! Tweet me which brands you think killed it, and which ones missed the mark.
Goodies for your valentine
This Valentine's Day, don't break your partner's heart. Even if you're strapped for cash, you can still get gifts and goodies your sweetie will swoon over.
Whether your guy or girl is a globe-trotter or foodie, I've found perfect presents ranging from chocolate-covered bacon to lipstick kits, all for under $25.
Check out the best gifts for her here, or the best ones for him here.
P.S. Last week, I filled my newsletter subscribers in on how they can score savings by making their own cleaning products. Don't miss out on exclusive savings tips! Subscribe here.
RATE SEARCH: Find the right rewards credit card for you.
My savings story
I firmly believe that the number in your bank account shouldn't dictate the amount of life experiences you get.
And I'm definitely not alone. Countless research has shown that more and more, millennials are favoring experiences over material things. Aside from the awesome Instagram opportunities, globe-trotting is seriously great. When it comes to traveling, chances are you won't have to filter anything, whether it's an amazing sunset or the memories of an awesome tour.
Unfortunately, adventure comes at a cost. And after crunching all the numbers, it can be easy to feel like your dream vacation is unreachable.
It's not. I promise you. It just takes a little adjusting, prioritizing and creativity.
This year, I'm determined to get more stamps in my passport without breaking my budget. That's why I'll be jetting off to frugal destinations and sharing the experiences I have, whether it's cheap eats or frugal tours. I'm choosing affordable places that might not be as famed as Paris or London but still satisfy the travel itch I get every couple of months.
My first stop? Havana, Cuba! Follow along on Instagram as I explore the cool culture of the city, and be on the lookout for upcoming blog posts outlining all the details of my first affordable adventure.
February deal days
February is always dominated by heart-shaped chocolates and red roses, but there are other "holidays" worth celebrating too!
Check out these upcoming deal days, and be on the lookout for freebies and discounts.
Feb. 2: Groundhog Day.
Feb. 3: National Carrot Cake Day.
Feb. 4: National Homemade Soup Day.
Feb. 5: World Nutella Day(!!!).
Feb. 6: National Frozen Yogurt Day.
Feb. 7: National Fettuccine Alfredo Day.
Feb. 9: National Bagel Day and National Pizza Day (aka, a really, really good day).
Feb. 14: Valentine's Day.
Feb. 16: National Almond Day.
Feb. 18: National Drink Wine Day (why this day is not a national holiday is unclear to me).
Feb. 20: National Cherry Pie Day and President's Day.
Feb. 22: National Margarita Day.
Feb. 23: National Banana Bread Day and National Chili Day.
Feb. 25: National Clam Chowder Day.
Feb. 26: National Pistachio Day.
Feb. 27: National Strawberry Day.
Feb. 28: National Chocolate Souffle Day.
#Relatable
RATE SEARCH: Find a low-rate credit card today.