Valentine's Day gifts for him under $25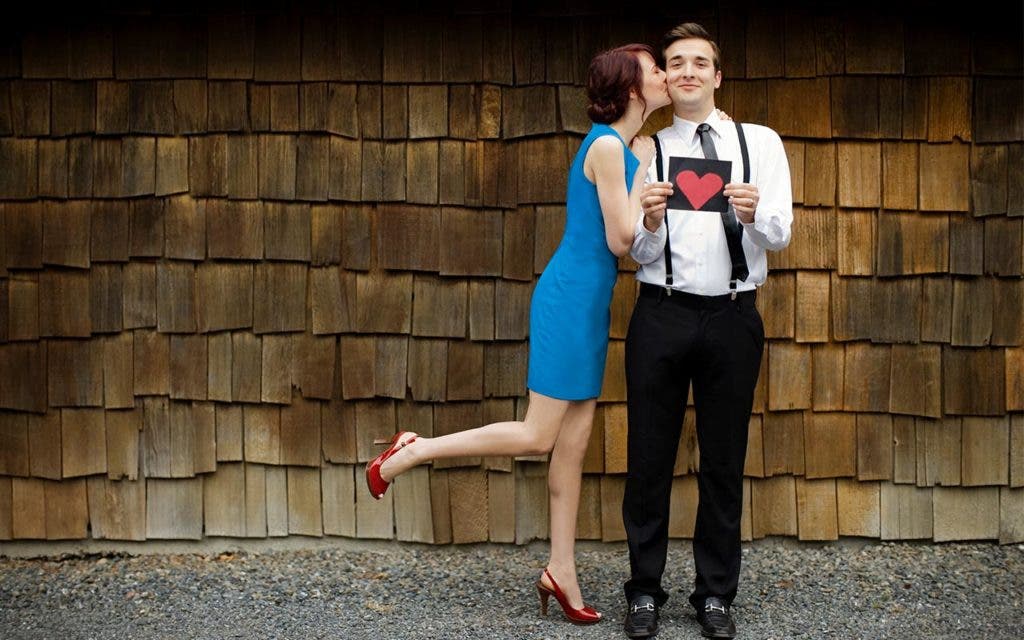 You probably drool over diamonds and fawn over flowers, but your man probably doesn't.
It can be hard to find Valentine's Day gifts for guys that don't scream "mushy," but I've found a few!
The best part? They're all under $25.
This Valentine's Day, get your man a gift he will actually love, whether he's a food fanatic or a guy who loves to groom.
RATE SEARCH: Find the right rewards credit card for you, today.
For the traveler
Carry on cocktail kit
This gift will really have his heart soaring. The Carry On Cocktail Kit includes everything he'll need to mix two cocktails (because you'll need one too, duh) while on a plane. Choose from a plethora of different cocktail kits, like The Old Fashioned, The Gin & Tonic and The Hot Toddy. Get it now for $24 from W&P Design.
ShaveTech USB razor
This compact razor (really … it's the size of a smartphone), is perfect for the guy who is always on the go. You charge it using a USB port, so no converters are necessary, and its sleek design makes it look more like a tech toy than a grooming tool. Snag it now for $22 on Amazon.
For the sports fanatic
Ticket stub diary
This Ticket Stub Diary is perfect for the man who always has his game face on. The journal comes with clear sleeves — so he can collect and preserve his ticket stubs — and space where he can scrawl down memories of the game. Currently for sale on Uncommon Goods for $12.
Hockey puck chillers
Hockey fanatics will love these puck shaped "whiskey stones" from Uncommon Goods. He'll place the puck in his cocktail to keep it chilled, without diluting the drink. Get it now for $14.95. Game on.
For the foodie
Chocolate-covered bacon
Who doesn't love a delicious dessert on the sweetest day of the year? Kick it up a notch and pair chocolate with bacon, and you'll have him drooling.
Sir Francis Bacon offers three, 3 oz. boxes for $18.25, or check out this Dark Chocolate Bacon Bar for $8 from Vosges.
Ben Ford's cookbook
If your guy likes to grill, this cookbook is perfect.
"Taming the Feast: Ben Ford's Guide to Adventurous Cooking" includes primers on how to whip up feasts of salmon, turkey, burgers, pig and lamb, among many other recipes, and is the ultimate guide to grilling and smoking.
Added bonus: You can enjoy the delicious food he fires up! Get it now for $24 on Amazon.
For the suave
Birchbox man
Fun fact: Birchbox — the popular beauty box subscription service — offers a customized box for men. He'll get a box with four grooming samples and a lifestyle item, perfect for the man who always likes to look his best.
Get him one box for $20 (just remember to cancel the subscription after the month!). If you subscribe now, the box will come with a free shower speaker and additional grooming sample if you use the code SHOWERUPGRADE.
Beard refining fit
Does your significant other have some scruff? Check out this awesome "Beard Envy" kit from Billy Jealous.
It comes with a gentle beard wash, "beard control" conditioner and a bristle brush. The awesome wash and conditioner include luxurious ingredients like aloe leaf juice, soy protein, green tea extract, and jojoba seed oil. Snag one for him for $19 on Amazon.
RATE SEARCH: Find a low-rate credit card today.