These are the 10 best states for online shopping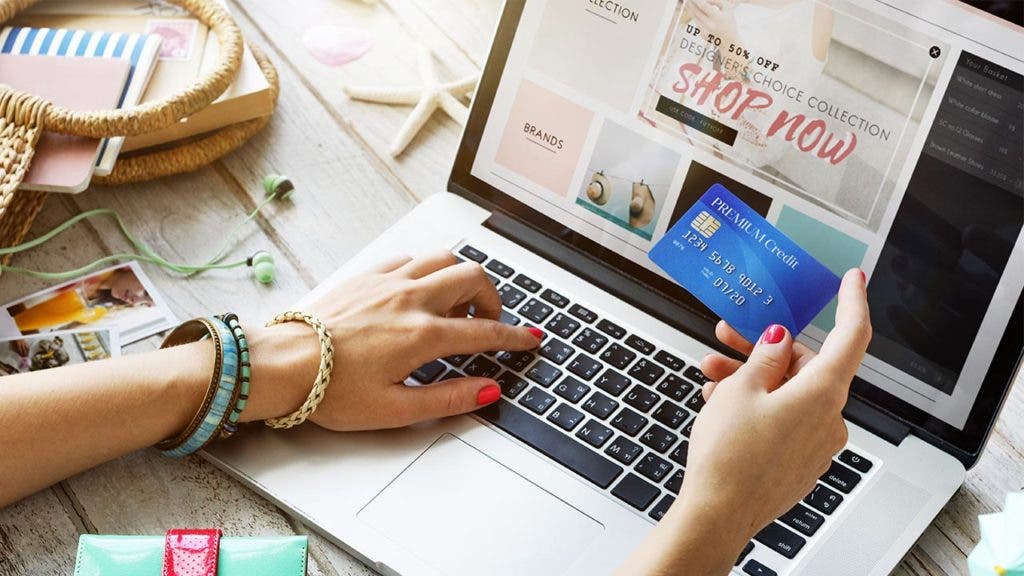 If you online shop like it's your job, location can mean everything.
A new report from BestBlackFriday.com ranks which states are the best for online shopping and which ones are the worst. If you're addicted to online shopping (trust me, I understand) you might consider moving based on this list! Just kidding. Kinda.
The report based its ranking on three key metrics: average shipping time, adjusted sales tax and average shipping fees. Seems fair. The worst part of online shopping (IMO) is usually that cringe-worthy shipping fee and waiting for your purchase to travel from the Web to your doorstep.
So, drumroll please! … the best states (plus D.C.) for online shopping, according to the report, are: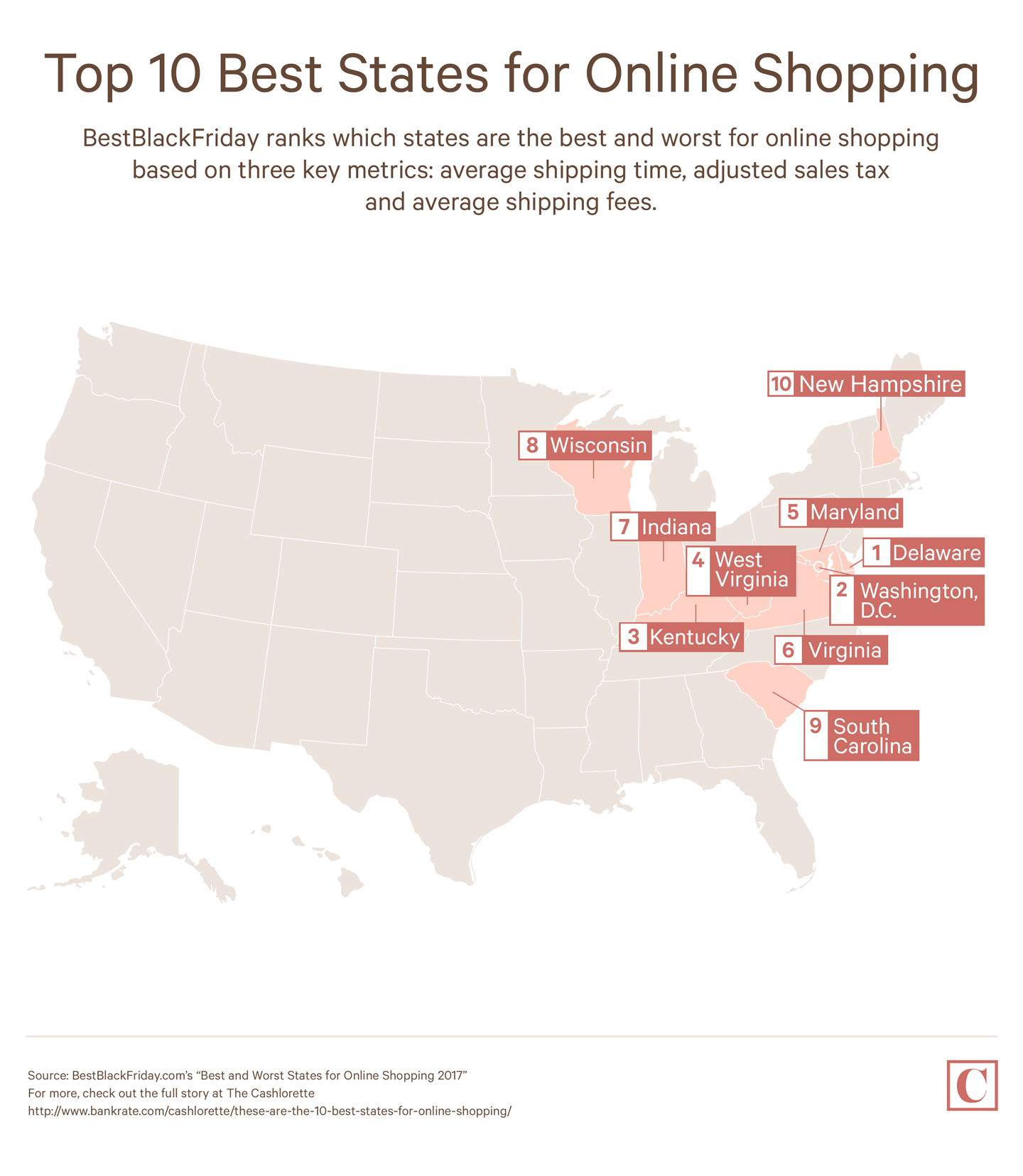 1. Delaware
2. Washington, D.C.
3. Kentucky
4. West Virginia
5. Maryland
6. Virginia
7. Indiana
8. Wisconsin
9. South Carolina
10. New Hampshire
On the flip side, the worst states for online shopping are:
42. Colorado
43. Utah
44. Arizona
45. Texas
46. New York (UGH)
47. Nevada
48. California
49. Alaska
50. Washington State
51. Hawaii
I know that in the era of Uber and On-Demand TV, it can truly be a struggle to work up the energy to actually put on pants and head to store IRL. But in some states, laziness can cost you big time. In Hawaii, for example, the average shipping charges are $9.50, and the average shipping time is 4.5 days. Ick.
If you live in state where online shopping is especially costly, be sure to save money where you can! Load your laptop with browser extensions (or plugins) that hook you up with cashback or compare prices for you, so you can be sure that you're getting the best deal.
My faves are Honey, which automatically aggregates all the discount codes you can use for a certain store and offers cash bonuses, and Pricescout, which comparison shops for you. Check out more priceless plugins here.
Want more money tips? Follow me on Facebook!