The Cashlorette's frugal city guide: Fun things to do in Seattle for less than $62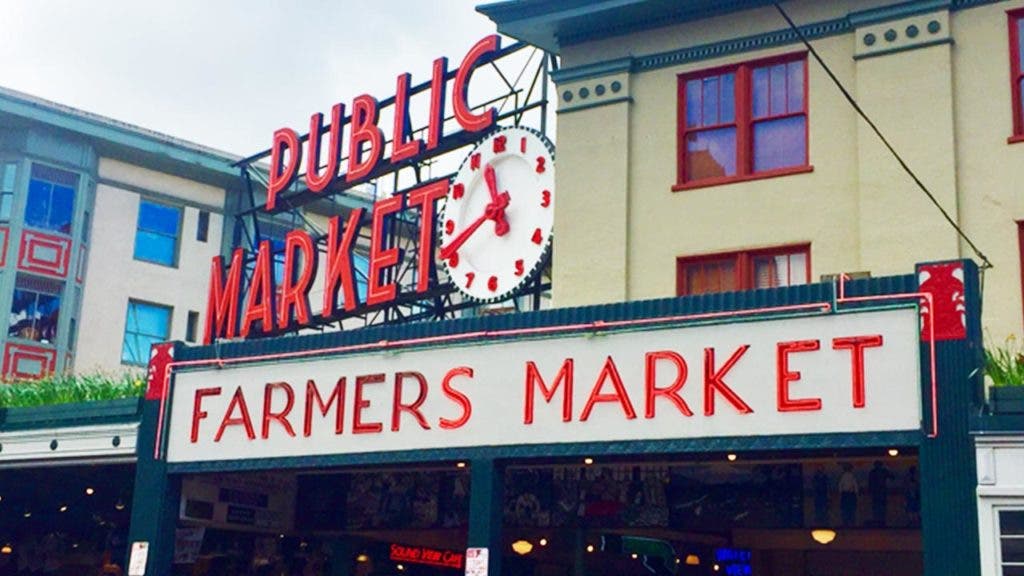 Headed to Seattle? Don't just bring your raincoat; pack your appetite!
Seattle has some of the most delish seafood ever—along with amazing craft beer, art and culture. With all the fun things to see and do, you'll definitely be sleepless in this city.
Here's a rundown on what to see (and eat!) in this refreshingly real city.
1. Pike Place Market
There's a reason everyone recommends checking out the Pike Place Market; it's a fun, upbeat scene with fresh fish and Insta-worthy flowers. Seriously. This market is like sensory overload with all of Seattle's smells and sights tucked right there in one convenient marketplace.
Everything from seafood to local art is sold right there at the open-air market. Spend as much—or as little—as you'd like! The scene itself is worth the trip.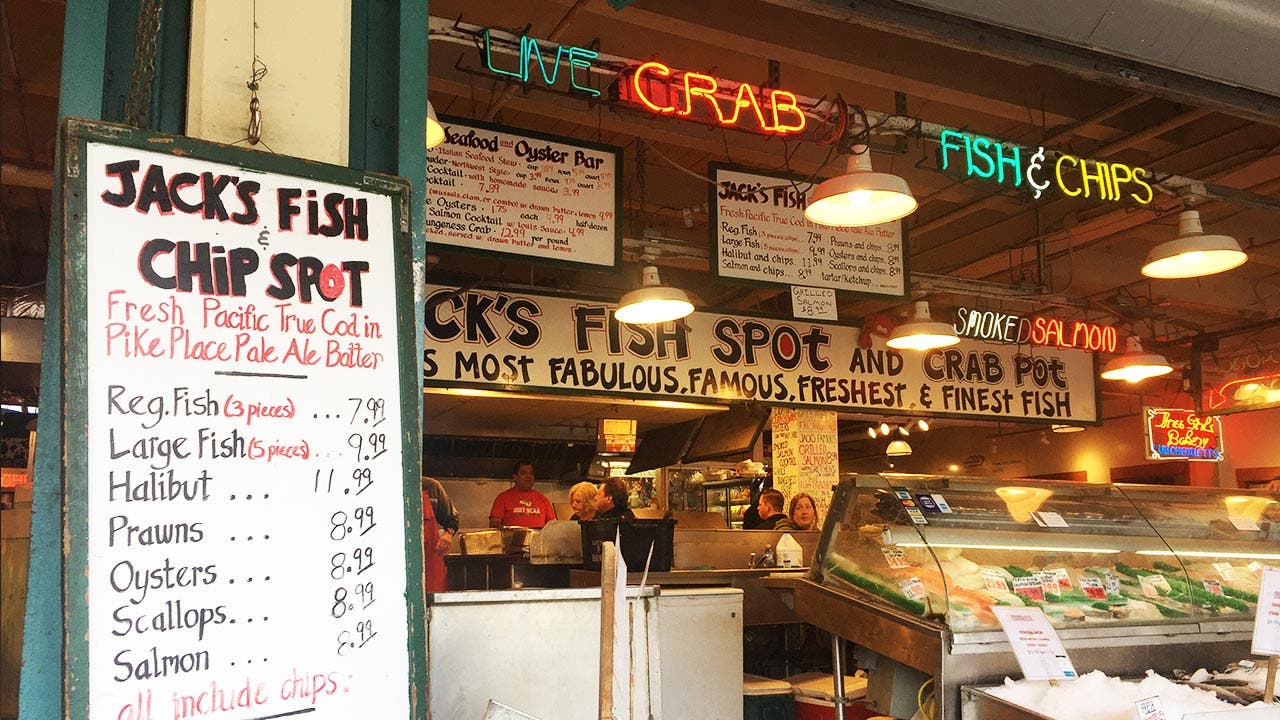 Cost to walk around and soak up the scents: $0.
2. Bainbridge Island
Want to venture outside of the city limits? Bainbridge Island is a 30-minute ferry ride away, and it is definitely worth exploring. The ferry itself is only $8 round-trip, and is a great way to get a good view of Seattle (I snapped the pic below while aboard the ferry!).
For all my wine aficionados out there, Bainbridge Island boasts tastings on almost every street! Whenever I travel, I like to try wine from local wineries, and Bainbridge Island was the perfect place to sip while not spending tons of money. My personal fave was a tasting room for the local winery Eleven; for $15, I sampled six of Washington's finest wines.
Bainbridge Island also has so many cute shops (fair warning: not all of them are frugal and thrifty), and art galleries. Be sure to check out this island and get a different taste of Seattle!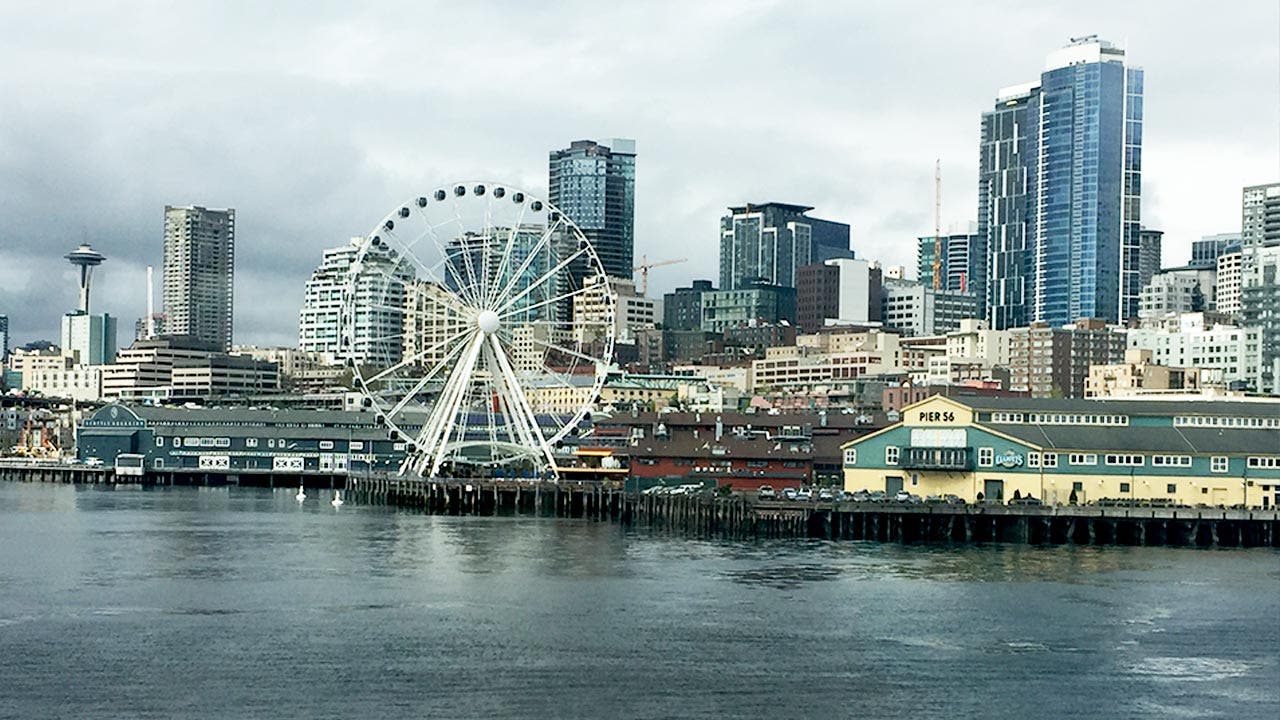 Cost of the ferry ride to Bainbridge Island: $8.
Adding a wine tasting on the island: $15.
3. More on Bainbridge Island
So after tasting almost every type of wine Seattle had to offer, I was definitely down to spend some money on some munchies. But I didn't have to! The little island also offers tons of spots with scrumptious dishes at affordable prices.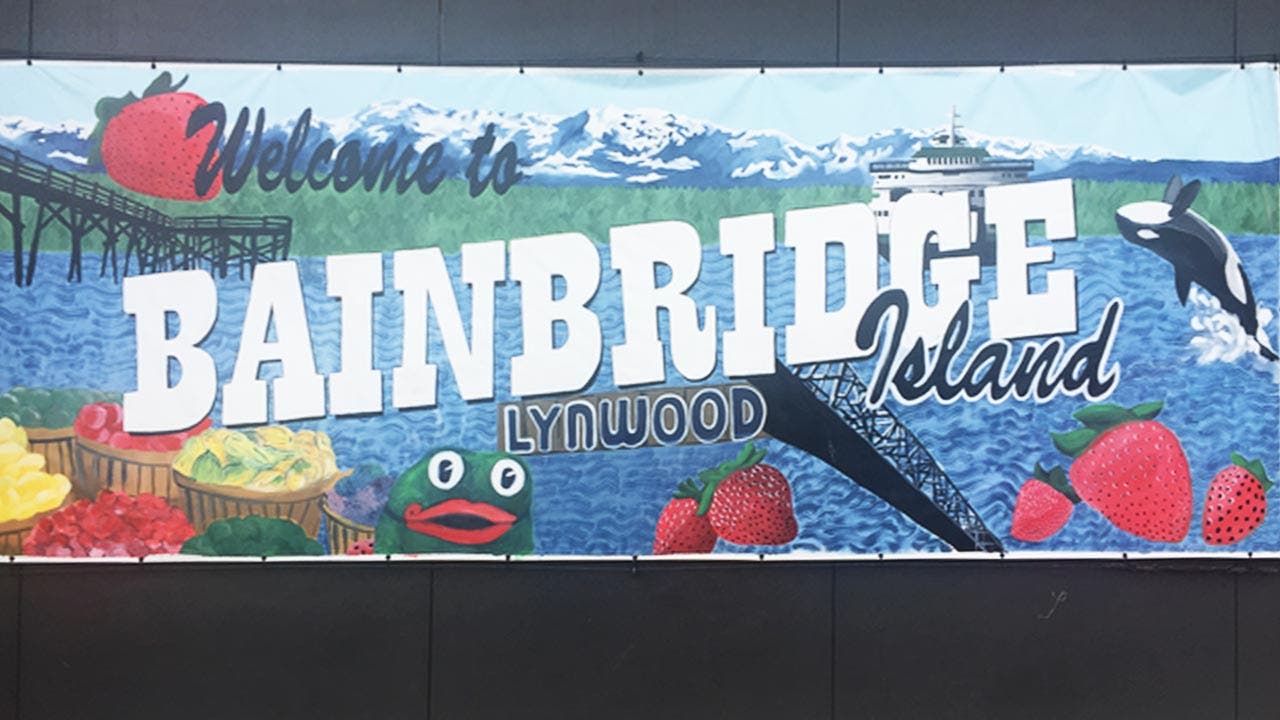 Here were my faves:
Café Nola: This charming spot has great happy hour deals (drafts for as low as $4!) and almost every local I ran into touted it as a town favorite. If you find yourself on the island, definitely check this bistro– and the bloody marys –out.
Harbour Public House: This low-key spot was recommended by a local, and I found it tucked away like the hidden gem it is! The Harbour Public House overlooks a marina, and even though it's a dining establishment, it's 21 and over only (Hallelujah!). The menu boasts generous dishes of seafood and burgers at affordable prices, and the entrees are definitely big enough to split with someone else.
Cost of a draft beer and burger: Around $17.
4. The Gum Wall
OK so an alley covered in gum is literally a germaphobe's worst nightmare. But this alley is actually really cool (promise!) and a Seattle staple! The Gum Wall—covered in strangers' gooey gum–is right around the corner from Pike Place Market, so after you get your seafood fix, grab some gum and stop by this sticky spot to get a Snapchat. The best part? It's free.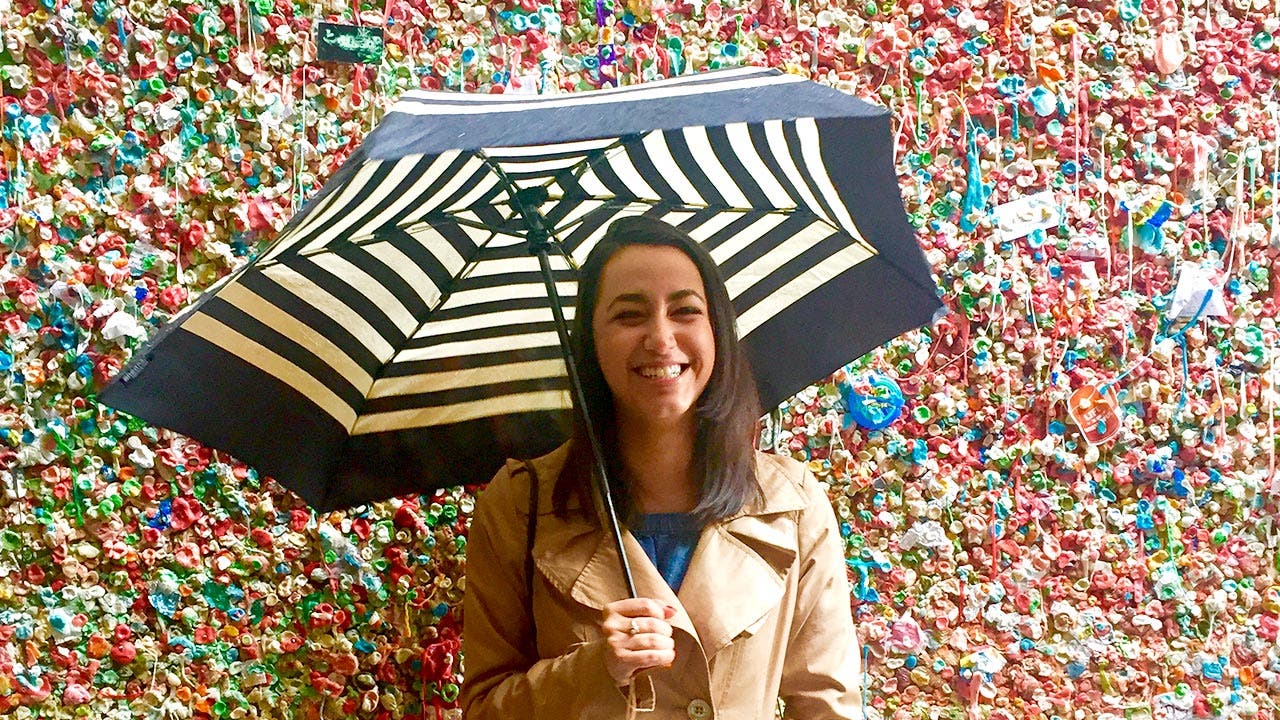 Cost of sticking around The Gum Wall: $0.
5. Pike Place Chowder
You can't go to Seattle and not get chowder; it's like leaving New York without getting one of those "I heart NY" T-shirts. You just gotta.
The go-to spot in Seattle for chowderheads to get their fix is definitely Pike Place Chowder. I mean, their chowders have won awards, and the prices are reasonable! They have two locations, but I recommend going to the Post Alley spot for a fun environment. A sourdough bread bowl—filled with anything from Smoked Salmon Chowder to Lime and Coconut Chowder—will cost you $11.95.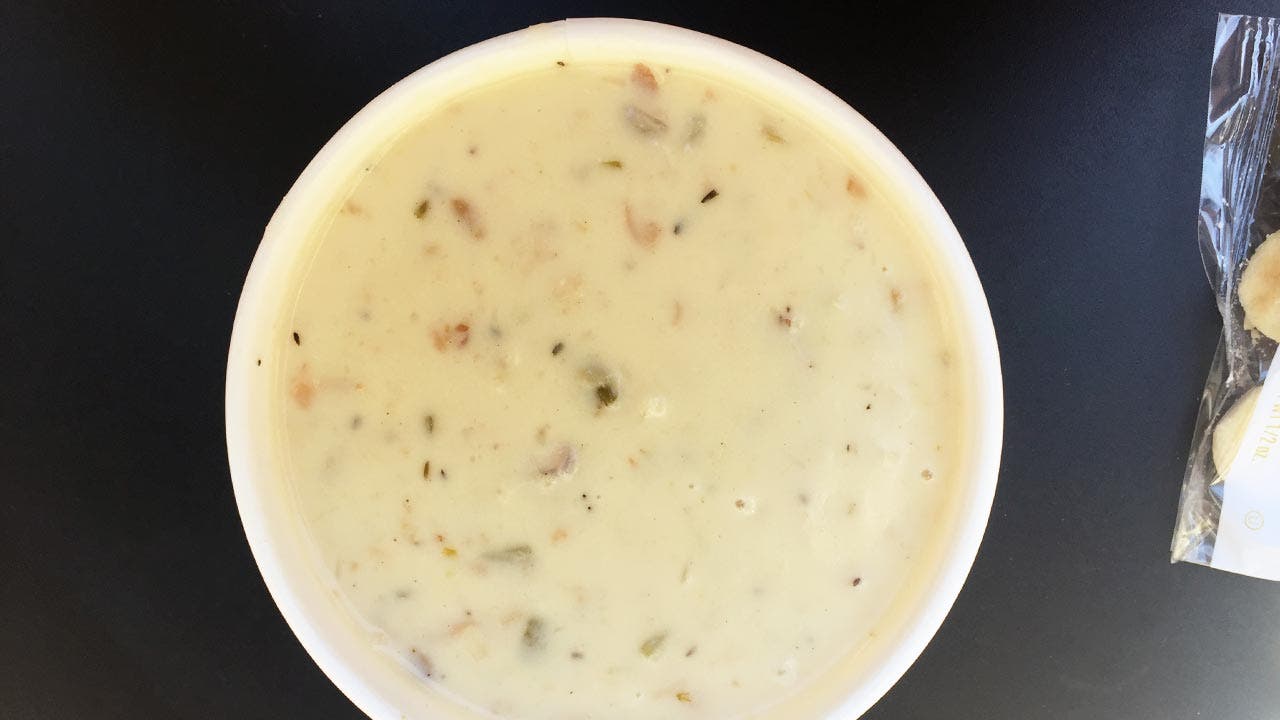 Cost of a sourdough bread bowl filled with chowder: $11.95
6. Biscuit B***
Do you like your breakfast served with a side of attitude and wit? Me, too!
Biscuit B*** serves up different dishes of biscuits and gravy, whether you're a Hot Mess B (comes with garlic grits, grilled Louisiana hot links and jalapenos) or a Buttered Up B (with butter and Nutella). And almost everything on the menu is under $10, for all my betches on a budget.
The vibe at Biscuit is upbeat and loud, so if you're into easing into your day with a quiet cup of coffee, look elsewhere. And, the line is long, so I recommend going in the early afternoon to skip the crowds!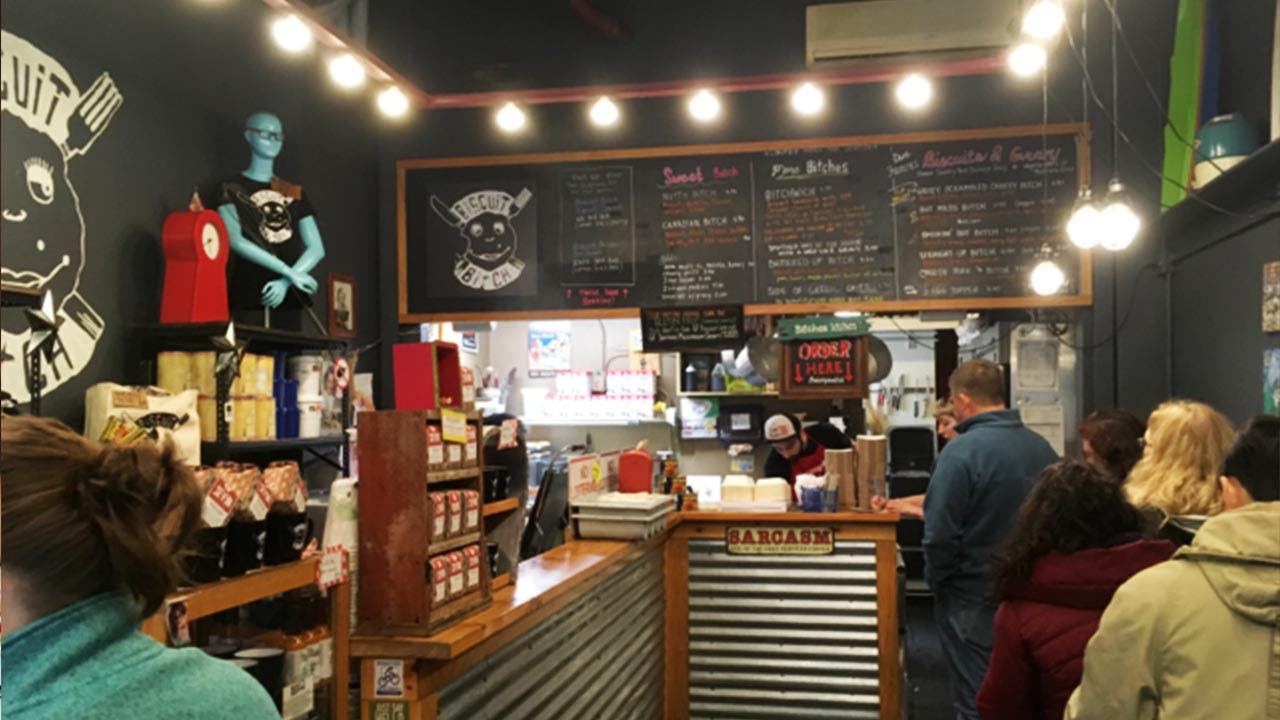 Cost of breakfast with a side of sass: Less than $10.
Plus: Faves from Cashlorette fans
My frugal and fun Facebook followers always have the best suggestions, so here are their top picks on where to eat and play in Seattle!
"Mee Sum Pastry at Pike Place—love the BBQ pork hom bow (basically a roll with pulled pork) but it's so cheap and yummy. Very convenient for eating while walking around the market."– Katie B.
When hungry in Seattle I gotta get #meesumpastry pic.twitter.com/WP4dwo1pId

— Travis Lapthorne (@TravisLapthorne) January 8, 2015
"This is my all-time favorite city to visit and eat in. If you like fried chicken, try The Wandering Goose. A wonderful place to get clam chowder, or any good seafood, is at Ivar's." –Justin H.
"If you're willing to venture to west Seattle, the Highstrike Grill has an affordable breakfast Thursday through Sunday." –Rachel J.
"Mac and cheese at Beecher's in Pike Place!" –Ashley D.
"The Alibi Room in the fish market. It's in the gum alley."—Brynn W.
Follow me on Facebook to keep up with all my future frugal travels!