The best Valentine's Day gifts from drugstores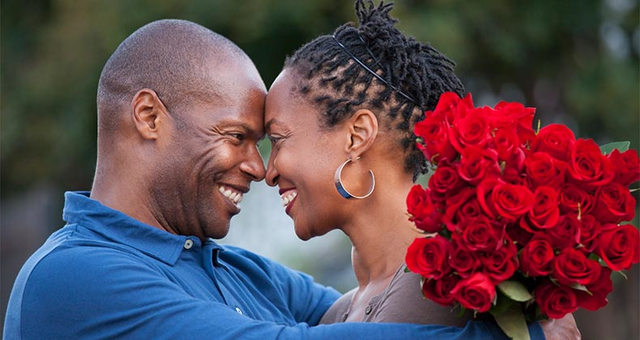 We've all be there … scrambling for the perfect Valentine's Day gift at the last minute. When you need something in a pinch, you don't have time to drive all over town or face the department store crowds.
Procrastinators, help is here.
Drugstores offer way more than medicine and toiletries. They can actually be a surprising spot to score major savings on sweet gifts. Of all the chains, Walgreen's definitely has the widest selection of Valentine's Day goodies, but great gifts can be found at CVS and Rite Aid as well!
Here are my top picks for Valentine's Day gifts from drugstores.
Walgreens
Pampering gift set
Walgreen's offers a great selection of bath and body gift sets, so grab one and you're done! One that is perfect for Valentine's Day is the Soap & Glory Happy Pamper Gift Set, which includes body butter and shower gel for only $7.
Chocolates
If your sweetheart has a sweet tooth, you don't have to splurge on pricey chocolate from the likes of Harry & David. Walgreen's offers a variety of affordable chocolate gift boxes, priced per store. I like this Belgian Chocolate Roses bouquet. It's something different than the cliché heart-shaped box of chocolates!
Rosemary mint candle
Your love life is on fire, so why not give the gift of a scrumptious smelling candle? This rosemary mint-scented candle from Me to We comes in a glass container with a Valentine's Day design, making the perfect vday gift. The best part? Me to We will help a child in need with your purchase. Available at Walgreens locations, priced per store.
RATE SEARCH: Find the right rewards credit card for you, today.
CVS
Heartfelt card
CVS actually has a large selection of Valentine's Day cards, whether you want something sentimental and sweet or light-hearted and fun. With this coupon, you can save $2 when you buy three American Greetings cards greater than $1.99 each.
Personalized photo gifts
Want to get your partner something personalized? CVS offers a slew of customized photo gifts, so you can get your favorite photo of the two of you on everything from a coffee mug to a shower curtain. I like these photo coasters for $19.99, which serve as the perfect fun and unique gift.
Perfume and cologne
You might not be aware of the huge selection of perfume and cologne gift sets that CVS offers. Many of these scents are splurge-worthy, but you can typically score major savings on them at drugstores.
Check out this Calvin Klein Gift Set for only $29.99 or this Lagerfeld by Karl Lagerfeld Gift Set for $29.99
Rite Aid
Bubble bath
There's nothing more luxurious than a soapy bubble bath! But you don't need to go to a specialty store to get all the potions needed to create suds in your tub. Get your Valentine all the supplies needed to get a soak on. I like this Shea Moisture Olive & Green Tea Bubble Bath & Body Wash for $10.49
Portable charger
Is your partner practical? Get your guy or girl a gift they'll actually put to use! This portable power bank is available at Rite Aid for only $9.99, and charges your iPhone, iPad, iPod and other smartphones in a flash. So "my phone died" will no longer be a valid excuse for forgetting to text back!
Custom calendar
Create your own customized calendar, featuring photos of the two of you having fun throughout the year! Order yours at the photo kiosk at your local Rite Aid. Typically, a 12 month spiral bound calendar goes for $19.99.
RATE SEARCH: Find a low-rate credit card today.