Surprise! You can rent a car under the age of 25 for a good price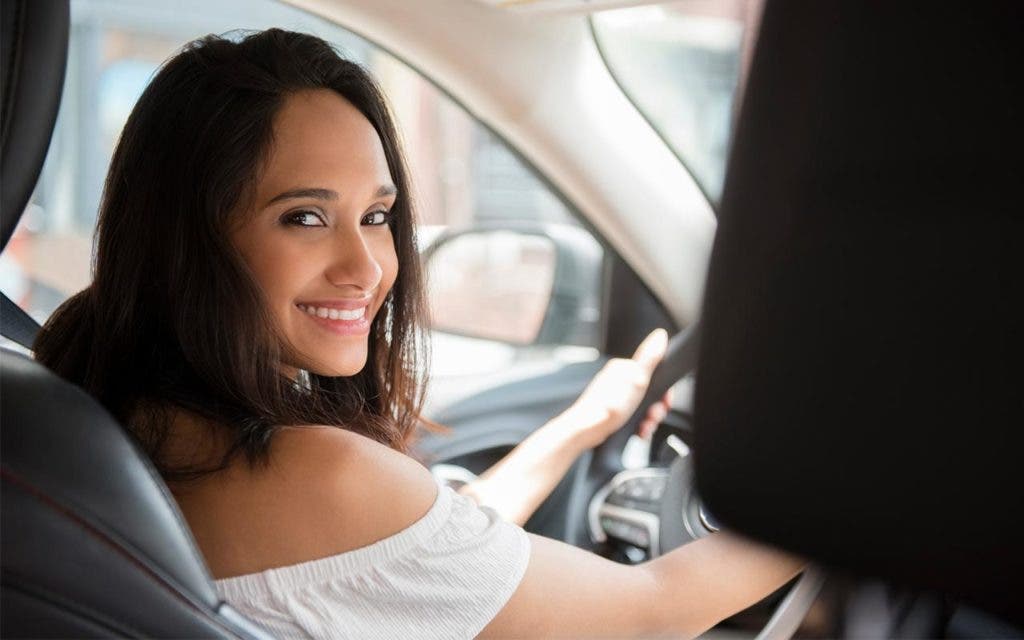 For the most part, I feel like I've got this whole #adulting thing locked down.
I'm financially independent, clean my apartment (semi-)regularly and even manage to wake up before noon on most weekends! But nothing makes me feel like more of a child than when I'm trying to plan a road trip.
Why? Because I'm 23. Many major car rental companies won't let me rent a car without charging me a fat fee since I'm under the age of 25. Lame, right?
In this same age demo? Don't worry. You have options! I've found a few ways you can #swerve that fee, so you can stretch your spring break budget even further. Now, the only thing you have to worry about is who's riding shotgun.
Rent from an alternative rental company
While many of the big-name rental car companies slap you with a young-driver fee, there are alternative rental car companies that don't! Check out these companies instead:
Zipcar
You won't get any young-driver fees when renting with Zipcar. To rent a Zipcar, you must be 21 years old, or if you're 18-to-20 years old, affiliated with a college or university.
While Zipcar does charge a membership fee, they also offer a 30-day free trial for new members (spring breakers, I'm talking to you!). Another perk of Zipcar? Gas (and insurance) is included with every reservation, and Zipcar will even provide you with a gas card so you don't have to pay out-of-pocket.
car2go
With car2go, you'll pay a one-time registration fee of $5, and then from there, just pay a rate by minute, hour or day (no young driver fees, yay!).
Car2go isn't meant for long road trips; there's a three-day max on how long you can keep the car and a 150-mile limit for your total trip, so keep that in mind! In the U.S., the service is currently available in New York City, Portland, Columbus, Seattle, Denver, Washington and Austin.
Join USAA
Create a free account with the United Services Automobile Association, or USAA, and avoid those young driver fees! Membership is free, and I was able to sign up (even though my parents aren't in the military) just by providing my Social Security number and answering a few quick questions.
USAA waives daily, young driver fees at many car rental companies including:
Avis: Waives the $27 per day Young Driver fee for 21- to 24-year-olds.
Budget: Waives the $27 per day Young Driver fee for 21- to 24-year-olds.
Enterprise: Waives the $20 per day Young Driver fee for 21- to 24-year-olds.
Hertz: Waives the $30 per day Young Driver fee for 18- to 24-year-olds.
While you're traveling, also be sure to take advantage of the perks offered by travel rewards credit cards! You can score cool stuff like free hotel stays and flexible checkout options.
Take advantage of your AAA membership
If you're an AAA member, you already have access to awesome discounts on everything from the movies to Amtrak. But AAA members can also get the Young Renter Fee waived for members ages 20 to 24 when renting at Hertz.
The fee for young drivers at Hertz is typically hefty, so I wouldn't recommend renting from Hertz if you're a young driver unless you can get that annoying fee slashed! Other discounts that AAA members can get when renting at Hertz include free use of one child, infant or booster seat as well as no charge for additional drivers who are also AAA members.
Note: To rent a car, the legal age of majority in every state is 18. However, policies vary, and some car rental companies won't let you rent if you're under the age of 21, so be sure to do your research!