Saving challenges to take on in 2017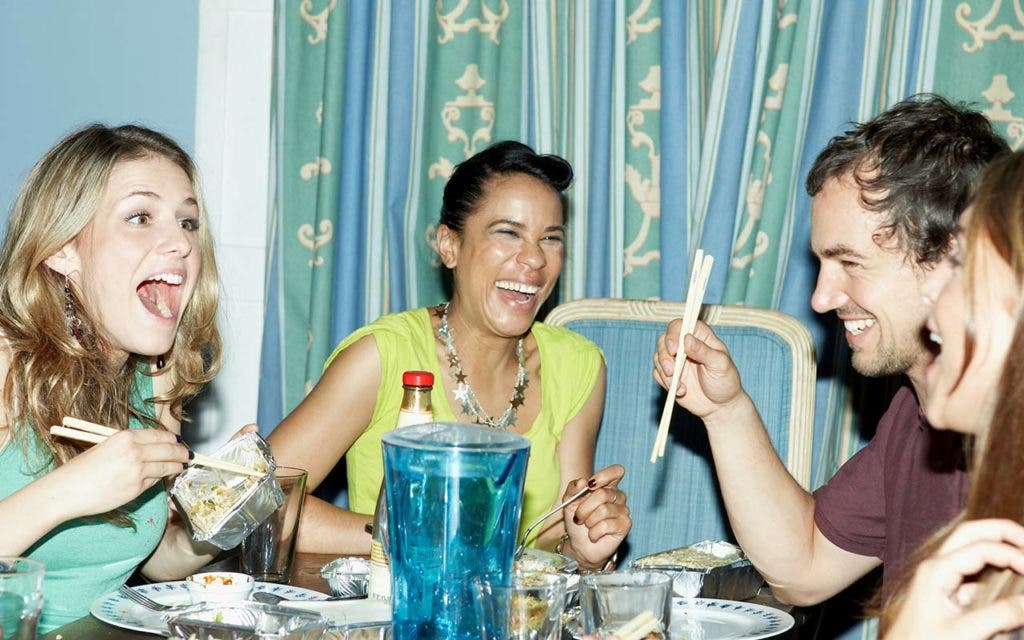 I love a good challenge.
That's why, in the New Year, I'll be tackling different challenges every month, all with the goal of growing my savings and improving my spending habits.
Here's the thing about misery, though; it loves company! I can't do this alone.
At the beginning of each month, commit to taking on these savings challenges with me.
Follow along on Twitter and Facebook for updates on my progress, and I'd love to hear how you're keeping up as well!
Get your squad to take on these challenges as well; there's strength in numbers.
Cheers to a new year, and a fatter wallet.
RATE SEARCH: Find the right rewards credit card for you, today.
January: Alcohol
In January, cut out alcohol for the month and watch your money grow.
(Well, starting Jan. 2. We're not that crazy).
You might think you're spending moderately while you sip, but all that bubbly can bust your bank account.
The best part? Cutting out alcohol for the month of January (AKA Dry January) is a growing trend, so you'll have a built-in community to turn to for support.
Then, when the month is over, celebrate with a glass of wine. Because you deserve it, and can afford it.
February: Coffeehouse brew
It's cold outside, and nothing hits the spot like a hot cup of Joe from Starbucks. But those cups of coffee add up, and there are better ways to spend your hard-earned cash. Whether your weakness is Dunkin Donuts or Caribou Coffee, cut out coffeehouse java for February, and watch how big of a difference all those little expenses make in your budget.
It's the little things that add up, and take this month to focus on a more frugal way to fuel your caffeine addiction, like brewing your coffee at home or work.
March: Cut the cord
In March, make like a millennial and cut the cord!
Cancel your cable and find a different way to binge watch your favorite shows, whether it's with a Netflix subscription or Sling.
Cable takes a big bite out of your budget, and if you cut the cord and find a new way to get your television fix, you can end up saving hundreds.
April: No Takeout Challenge Take 2
I tried the No Takeout Challenge once, and failed. You can read about the saga here. In April, I'm having a do-over and trying the No Takeout Challenge again, and you should too! Commit to one month of no takeout or fast food, and watch your savings grow.
May: Track every single dollar.
Okay, so this month you're getting a bit of a break. Instead of cutting out a specific expense, write down every single dollar you spend. Hopefully, this will cause you to re-evaluate some of your spending habits and encourage you to make better choices.
June: Your gym membership
I picked the prettiest month for you to cancel your gym membership! You're welcome.
In June, cancel your gym membership, and instead get fit frugally. Walk, run, bike, skate or swim outside. It's the start of summer, and what better way to celebrate the season of sunshine? Canceling your gym membership will force you to focus on other, less expensive ways you can get your fitness fix.
If your new routine works for you, don't re-new your membership until the weather gets chilly again!
July: Uber & Lyft
Apps like Uber and Lyft make it so easy — almost too easy — to snag a ride for cheap. But all those trips add up, and in July, when the sun is shining, make an effort to cut out all those rides. Instead, bike or walk to your destination. An Uber detox can ultimately save you more than you might think.
August: Your daily lunch
Brown bag your lunch for an entire month (weekends excluded), and see how much those daily trips to the deli are costing you! Make it a fun experience, and find frugal recipes you can easily make in bulk on Sunday nights.
September: Clothing
September marks Fashion Week, the time of year I'm always tempted to spend frivolously on the latest trends seen on the runway.
But crushed velvet and wide-brimmed hats aren't the best use of my cash. So this September, I'm cutting out spending on clothing. And you should too! See how much you can save by resisting the urge to spend lavishly on new shoes or sweaters.
Take this month as an opportunity to also refresh your wardrobe, and either sell or donate anything you haven't worn in the past year.
RATE SEARCH: Shop today for the best credit cards from our partners.
October: Boost your retirement contribution by 1 percent
Instead of cutting out an expense in October, do something that will help better your future self. Boost your retirement contribution by 1 percent. Such a small percentage will hardly hurt, and it'll pay off in the long run. Promise!
November: Entertain yourself … for free
In November, cut out entertainment expenses like movies, concerts and sporting events. Find new ways to entertain yourself, and attend free events going on in your city or town. By doing a little research, you'll discover how much fun you can have for free, whether it's at a farmer's market or another frugal festivity.
December: Double your savings contribution
Chances are, you'll be getting some cash as either a gift or as a holiday bonus in December, so it's the perfect month to double your savings contribution. Set yourself up to start the new year on good financial footing, and plump up your savings account.
RATE SEARCH: Find a low-rate credit card today.