Organic veggies by drone? Amazon buys Whole Foods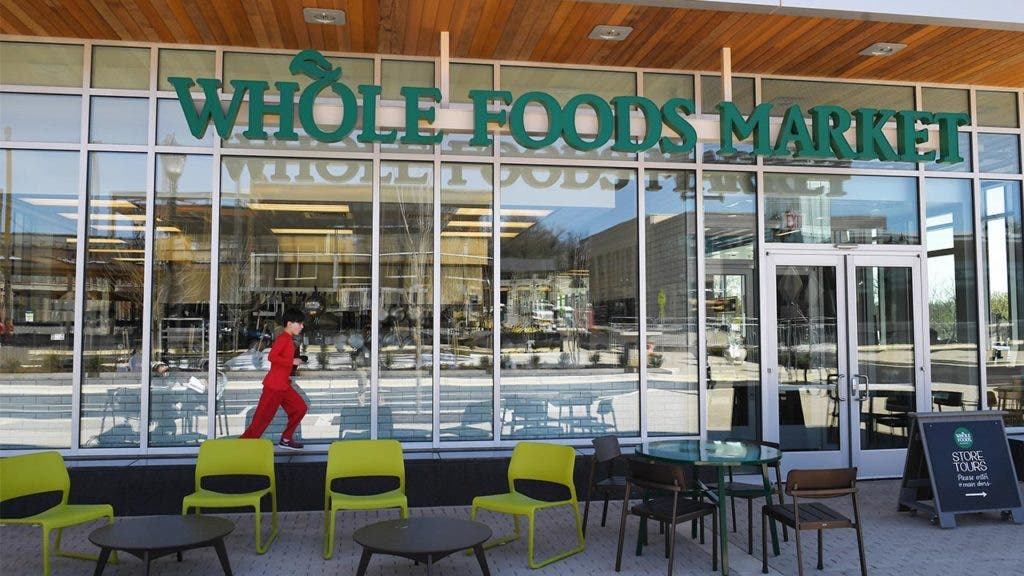 Foodies, rejoice: Getting your organic kale delivered via drone might not be a distant dream anymore.
Amazon and Whole Foods announced a deal on Friday that could completely alter the way you get your natural grub. The e-commerce giant plans to buy the health-conscious, brick-and-mortar grocer for $13.7 billion. Proof that your roomie's addiction to organic avocados is worth a pretty penny.
"Millions of people love Whole Foods Market because they offer the best natural and organic foods, and they make it fun to eat healthy," says Jeff Bezos, Amazon's founder and CEO. "Whole Foods Market has been satisfying, delighting and nourishing customers for nearly four decades – they're doing an amazing job and we want that to continue."
Label snobs, don't worry — Whole Foods will continue operating under its Whole Foods Market brand name, and its current CEO, John Mackey, will keep his job running the organic empire.
The deal, which is expected to close later this year, is pretty major. While Amazon has flirted with brick-and-mortar stores (like opening an actual bookstore in New York and testing a convenience store concept in Seattle), this is an aggressive move towards groceries, an area that Amazon is actively pursuing. Its fresh produce and grocery service AmazonFresh (available only to Prime members in eligible areas), has been steadily rolling out across more and more states. Yum.
"This is an earthquake rattling through the grocery sector as well as the retail world," said Mark Hamrick, senior economic analyst for Bankrate. "Amazon can be expected to work to deliver better value to grocery customers, both online and within the brick-and-mortar space."
What am I really watching for in this deal? Whether Whole Foods' store-brand products will be offered as part of Amazon's delivery services, and whether the organic grocer's notorious prices (hence the "Whole Paycheck" nickname) will dip a bit to fit my budget.
Stay tuned.