National Drink Wine Day: Best Bottles Under $20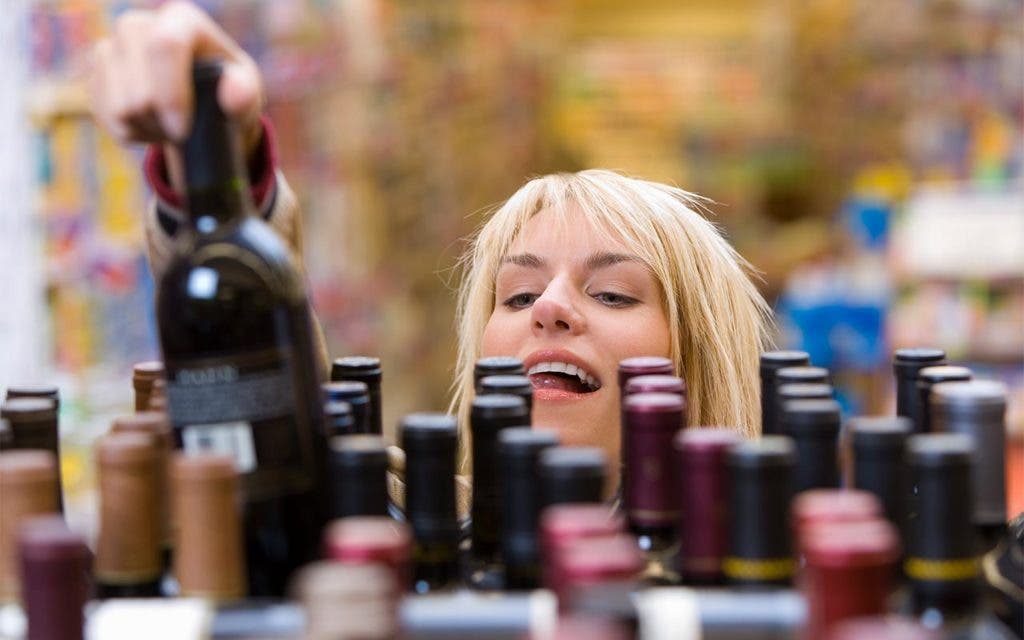 Forget about Valentine's Day. Feb. 18 marks National Drink Wine Day, the holiday that has really won over my heart.
I'm the furthest thing from a wine connoisseur — typically I glance at the menu and just pick the cheapest merlot or chardonnay — and I really don't want to sip away my savings. So, I usually grab a bottle of cheap, [yellow tail] pinot grigio and call it a day.
I didn't want to spend a ton of cash to pop some corks, but was curious as to what other affordable (yet tasty) wine brands are out there. So, I turned to my favorite, go-to focus group — my social network.
RATE SEARCH: Find the right rewards credit card for you, today.
Thanks to my friends (who are apparently all really thirsty and boozing on a budget), I'll be spending Feb. 18 sipping and sampling these different bubbly brands. Below are my Facebook friends' fave wines under $20. Tweet at me yours! The more the merrier. Until the hangover hits.
"Winking owl. I get it at Aldi's, and I love it because it's $2.99 which is almost as cheap as water!" -Jacqueline Janssen 23, Columbia, Missouri
"Hobnob. I was at my favorite French restaurant and ordered Hobnob pinot noir. The glass cost me $14. I searched for it at Jewel (Osco) and the whole bottle only costs $8.99! It's super smooth without a bitter taste, and I highly recommend it to anyone who wants to spend less on a bottle of wine for good fine dining quality." -Lauren Romolt, 21, West Chicago, Illinois
"Bota Box, it's $13 for the box and it includes three liters. It's bagged wine in a box. Similar to Franzia but better quality. It's great for someone who doesn't want to finish a whole bottle because it stays fresh!" –Tori Sellers, 24, St. Louis
"Troublemaker from Buy Rite. It's a good, lower price red blend that goes with a lot." –Morgan Bean, 24, New York
"Blue Fin from Trader Joe's! Only like $5 with a cute label. Doesn't give me a hangover either." -Lauren Hutmacher, 24, St. Louis
"2 Buck Chuck from Trader Joe's. It's the classic cheap wine. More varieties and much better tasting than Franzia, and it actually comes in a bottle and not a box so you can feel less like a college student. And Trader Joe's sells it, so you can pick up some fancy cheese and chocolate at the same time." -Dani Keller, 23, Madison, Wisconsin
"Barefoot Moscato because they have one that's pink and is super sweet. Plus, it's cheap and I'm a broke college student." –Kennedy Robinson, 22, Columbia, Missouri
"Aldi Flirty Bird! The have the best red wine. It tastes expensive, but it's only $4.99." -Lauren Ball, 24, Naperville, Illinois
"Apothic Red. Because it's classy for under $20, and it has a full bodied flavor with no sweetness like most of the cheaper red wines." –Marc Katz, 23, Chicago
"…The Dreaming Tree. I was looking for a nice, smooth medium red. .. I was super shocked to discover that it's Dave Matthews wine. … They're all by far my favorite wines. I don't think I'll ever go back to anything cheaper. I've given friends bottles as wedding gifts, housewarming gifts or just for fun to get them to pop open a bottle of wonderful goodness. They're only about $12 to $15 a bottle depending on where you get them. The bigger liquor stores have deals sometimes. Smaller liquor stores have them closer to $15." –Shawn Stanton, 24, Maple Grove, Minnesota
RATE SEARCH: Find a low-rate credit card today.