Millennials love socially responsible investing. Here's how to do it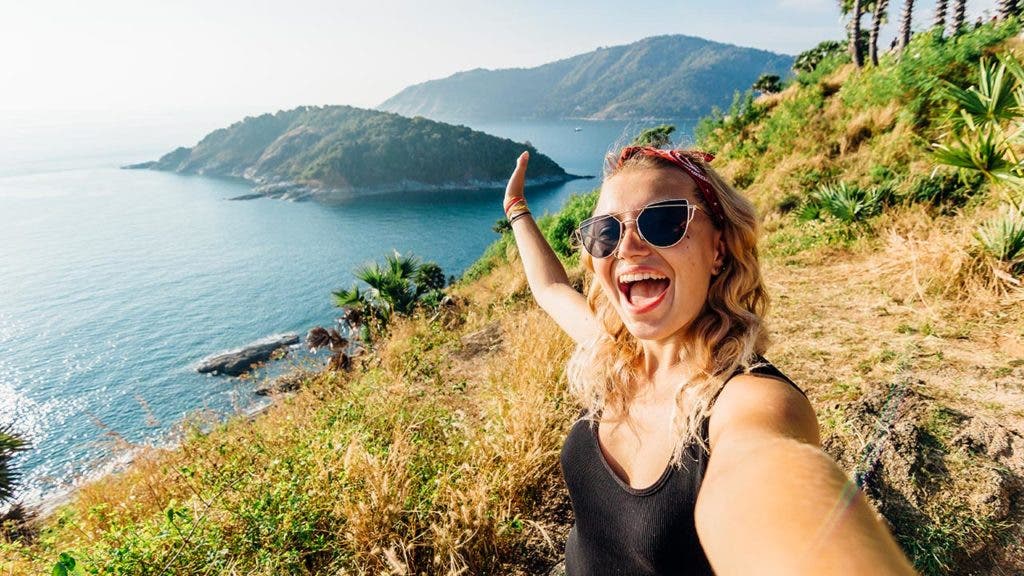 Millennials are known for going green and craving responsibly raised food, but their hunger for socially conscious products extends to their investments, too.
A new survey from TIAA finds that millennials are overwhelmingly passionate about socially responsible investing. Yay! According to the survey, 90 percent of millennial investors say they would like their investments to promote social and environmental positions while also delivering competitive returns. That's compared with just 73 percent of other generations.
What exactly is socially responsible investing?
So, what is socially responsible investing really about?
"It's about aligning your investing position with your broader values, and I think that's where we're seeing the appetite with younger investors," says Martin Kremenstein, senior managing director and head of exchange-traded funds at Nuveen, the investment management arm of TIAA.
Here's an example: Let's say I'm super passionate about renewable energy (because all those icky toxins in the air are really polluting my pores). If I'm into this idea of socially responsible investing, I'd look at companies in the clean-energy sector and consider investing my money in them.
Performance of socially responsible investments
TIAA's survey also found that 76 percent of millennials care more about having a positive impact on society than about doing well financially, compared with 42 percent of non-millennials. Here's the thing, though: There doesn't have to be a trade-off.
You might have heard a myth that socially responsible investments don't perform as well as traditional stock market funds, but a recent CNBC report found that socially responsible investing, for the most part, is no worse than any other approach to investing.
You can have your organic, non-GMO cake and eat it, too. You just have to do it right.
The smart way to be a socially responsible investor
First thing you have to do is dig deep and figure out which causes matters most to you, so take a sec to reflect!
"Socially responsible investing has many avenues, so it is important to define which causes are those you want to shape your portfolio around," says Greg McBride, chief financial analyst at Bankrate.
"To one person, it may mean staying away from businesses involved in alcohol, tobacco and firearms," he says. "For another person, it could mean only investing in environmentally conscious firms, and for someone else it could mean avoiding companies that do business in countries with a record of human rights violations."
The next step: Do your research on how to get healthy returns on your investments, while doing what makes your heart happy.
"Because mutual funds and exchange-traded funds are the most effective way for investors to get low-cost diversification on modest investments, research those focused on socially responsible investing," McBride says.
How to get started
A number of financial products and services cater to this investing approach. TIAA, for example, recently launched TIAA Personal Portfolio, an online managed account offering a range of investment options with five risk levels. One of those investment options is an "active investment strategy that prioritizes funds that meet social responsible investing criteria, without sacrificing returns."
However, TIAA's Personal Portfolio service does require a minimum account balance of $5,000, and with annual advisory fees at 0.3 percent it can be a bummer for young investors who don't have that much extra cash to play with.
Fear not — there are other options out there. Stash, for example, is a free app that allows you to start investing with just $5 and gives you tips and guidance, depending on your risk level. Investing choices include "belief-based" (aka socially responsible) investments.
For example, you can invest in renewable energy with the Clean and Green ETF (exchange-traded fund), or in water conservation and purification with the Water the World ETF, both of which are a moderate risk level. An example of a conservative risk level ETF is the Do the Right Thing ETF, which consists of companies that make positive impacts on environmental, social and governance issues.
The most important part of investing is that you make smart decisions (like focusing on diversification and taking your risk level into consideration), know your options and realize that while you may be a young investor, you can still make an impact. Small but mighty, you know?
Want more money tips? Follow me on Facebook!