I'm doing Dry January. Here's how I'll stay entertained on the cheap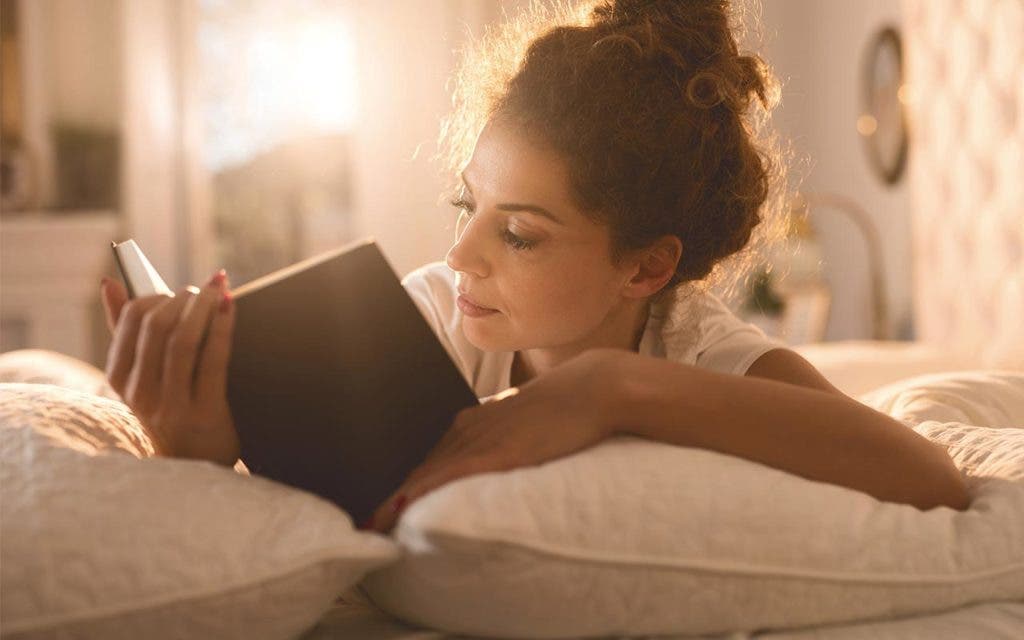 Dry January can be sobering in more ways than one.
I'm tackling Dry January, and when you're abstaining from alcohol for an entire month, you might begin to realize how big of a role adult beverages play in your social life. You might be used to planning your social calendar around happy hour events and nights at the bar with friends, and are now left wondering … what now?
Here's the good news: You're about to save a lot of money this month.
The bad news? You suddenly have a lot of free time on your hands.
Now is the perfect time to develop new, more frugal hobbies to take up your free time!
Here's a rundown of cheap things you can do to keep busy this month, without poppin' tabs.
RATE SEARCH: Find the right rewards credit card for you, today.
Become a bookworm
The frigid weather makes it a great time to hunker down with a good book. Whether you're into mysteries, biographies or memoirs, your next paperback (or e-book, if you're trendy like that) doesn't have to cost you much!
Check out these cheap (and sometimes even free!) ways you can score your next #shelfie. Bookworm goals achieved.
Rent from the library: Libraries aren't just for pulling all-nighters, cramming for finals! Get a library card and check out your favorite titles for free. You're paying for the service regardless through your local taxes, so you might as well take advantage of it.
Host a book swap: Get your squad together for a book exchange. Bring your favorite book and trade with someone else. Voila, you just scored a free read. Or, check out PaperBackSwap.com. You post books on the website that you're willing to swap, and get "Book Credits" for swapping with other readers. One book costs one Book Credit. Just by joining, you get two free Book Credits, meaning two free books!
Snag e-book deals: If you have an e-reader, check out BookBub.com. It's a free service that sends members a personalized, daily e-mail with book picks just for them. Many of the books are free or deeply discounted.
Volunteer
There's no better feeling than the feeling you get after giving back. Volunteering is super gratifying, fun and free. This month, focus on helping and not feeling hungover.
Check out local organizations in your town and how you can get involved, or a few of the national charities listed below.
The Salvation Army: There are 7,546 centers across the United States that provide food distribution, disaster relief, rehabilitation centers, anti-human trafficking efforts and children's programs. Check out the Volunteer Match tool to find the location nearest to you and volunteer your time.
Boys and Girls Clubs of America: This awesome organization offers club programs and services to boys and girls! Check out how you can get involved here.
Habitat for Humanity International: This nonprofit housing organization works in communities throughout the country, helping build new, affordable homes for people in need. Check out how you can involved at a location near you here.
Focus on fitness
You're already making strides toward a healthier version of yourself by nixing alcohol, so why not use this month to really focus on your fitness? Slim down your waistline this winter while still keeping your wallet fat! It's totally possible.
If you live in an area prone to cold weather, working out outside is probably a no-go this month. However, there are other easy ways you can break a sweat without breaking your budget.
Skip the pricey gym membership, and instead go for a discount gym chain. Planet Fitness, Gold's Gym and 24 Hour Fitness all have reasonably priced membership plans.
Take advantage of retail stores offering free fitness classes. Popular athletic retail stores that often offer free classes ranging from Pilates to yoga include Athleta, Lululemon and Nike + Run Club.
Take advantage of free trial periods at gyms near you.
Bring back your high school glory days and join an intramural team! Many cities offer affordable leagues you can join as an adult, and it not only helps keep you in shape, but introduces you to new people, too.
Immerse yourself in local culture
Winter is the best time to immerse yourself in the culture of your community, and explore your city's museums, galleries and restaurants. When the month is up and you've got your bubbly back, host a dinner party and impress your guests with all your knowledge on the best local exhibits!
Here are a few ways you can get your culture fix without spending tons of cash.
If you're a Bank of America or Merrill Lynch cardholder, you're eligible for free admission to over 150 cultural intuitions across the U.S. on the first full weekend of every month. Check out the full list of participating intuitions here.
Many libraries offer their members the opportunity to reserve free passes to local museums and other intuitions. Check your local library.
Many museums often offer random, free admission days throughout the month. This month, many museums will likely be offering free admission on Martin Luther King Day. If you have your eye on a specific exhibit, be sure to check the museum's website to learn about free admission days.
RATE SEARCH: Find a low-rate credit card today.